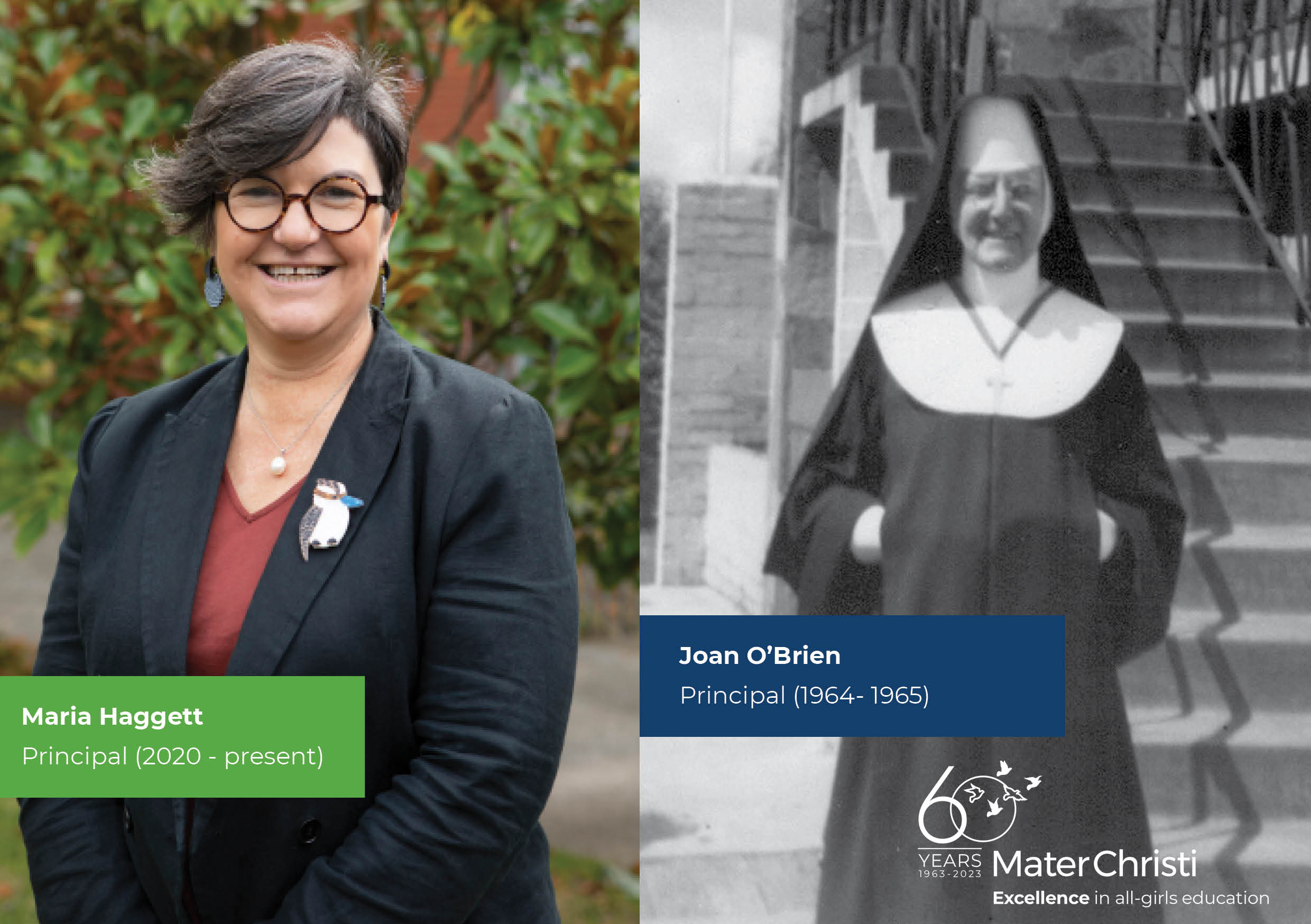 *photo courtesy of the Good Samaritan Congregational Archives
At the first of our 60th Anniversary celebrations last Friday, Principal Maria Haggett offered a heartfelt and inspiring reminder of why it is so important to mark such an event and continue to tell stories about the history of our College both now and for years to come.
Some time ago, back in 2018, my husband and I decided to do a road trip to South Australia.  It was early October, in the school holidays, and if the truth be told, we were escaping Melbourne as our beloved Collingwood had just lost the grand final.
Our destination was Robe, a fishing town on the coast of SA with a rich history that some of you may have heard of.  My husband's family are originally from that part of SA and I had been helping him research a few of his ancestors.   We were going to Robe in search of some answers about his missing great grandfather about whom very little was known, other than his name -  Cuthbert Fortington Stevens.
On the second day we were there we went to the cemetery and were able to track down the records - and what do you know, he was buried right there in the Robe cemetery.  We found the row and the number.  But no grave, no name on a plaque or stone.
My husband stood  before the patch of grass that is his great grandfather's grave. There was nothing there to indicate that he had ever lived. Nothing.
Genealogists – those who specialise in family history – say that family memory dies after three generations.  That is – you, a parent and a grandparent .  By the time you go back further than that, there's a lot of forgetting.
For a story to last, you really have to make sure you are deliberately telling it, and that there are people around to hear it – and then someday, they can tell it.
We are here today because we are part of a story that has been told and retold, heard and passed down through the centuries.  Given how many stories never make it past three generations, like my husband's ancestor's story – it's incredible and wonderful that this story is still alive and that we are part of it.
First and foremost we gather today to mark 60 years of Mater Christi College.
The College began in 1963 with classes at St Thomas Mores and St John the Baptist in FTG, and began on this site once C building was completed in 1964.
But ….our history stands on a story of 166 years since Archbishop John Bede Polding and Mother Scholastica Gibbons established the Good Samaritan Sisters,
even more, we stand on the 1500-year-old Rule of Benedict and of course, the parable that gives us our compass – the Good Samaritan.
As principal I feel incredibly privileged to be part of this story, and equally, I feel a profound responsibility to ensure it continues to be told in a way that is lifegiving for you and those who follow you into this community.  I hope you will all join me in this task – because this story is too important to forget.
Maria Haggett, Educator, Principal