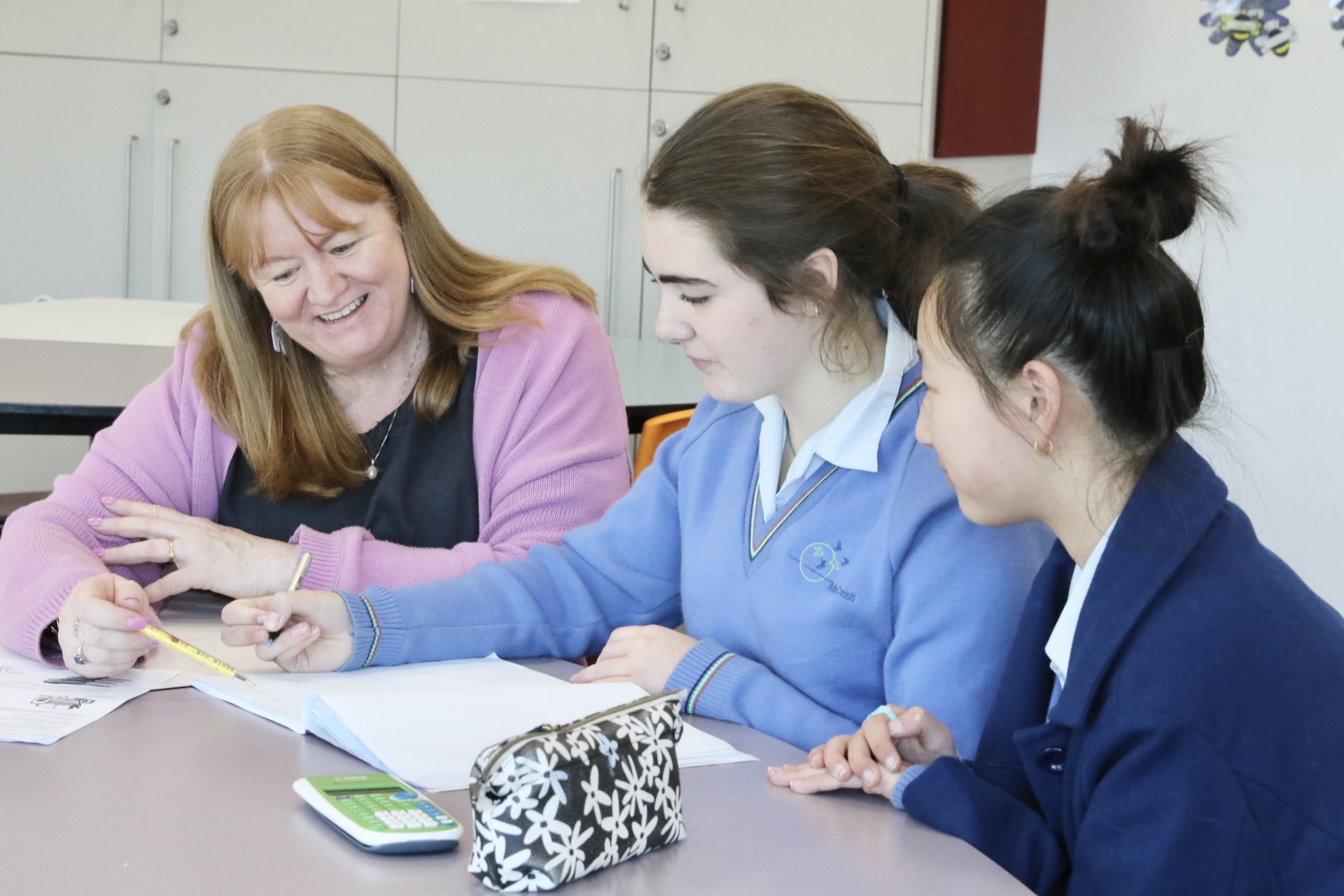 Fond memories of her time as a student Mater Christi led Amanda Bischof-Foster back to the College as a teacher in 2005, and she hasn't looked back. Amanda says the young people she teaches, her passionate colleagues, a supportive team environment, and opportunities for growth and leadership, keep her engaged and committed to the job she loves.
As a student at Mater Christi from 1983–1988 Amanda knew she wanted to work with people and was contemplating a career in teaching or nursing.
Her plans solidified in Year 10 when the opportunity arose for her to help another student in Maths, and she realised how much she enjoyed the experience.
"Helping someone understand a mathematical concept, seeing them grasp it and develop confidence in their own ability, is really rewarding."
Amanda also attributes her career choice to the amazing people who taught her during her time at Mater Christi.
"I think I am the teacher I am today due to the support and encouragement I had at school. My Year 12 Maths teacher, Cheryl Sullivan, was particularly fantastic. She expected her students to work hard but also made the time to connect with them and encouraged all of us to do our best."
Since joining the Mater Christi teaching community, Amanda has held a number of leadership positions, including Year 10, 11 and 12 Learning Leader, VET and VCAL coordinator, and Wellbeing for Learning Leader. Over this time, she says, her colleagues have contributed significantly to her enjoyment of her job.
"The teachers I work with have such a passion they have for teaching. The staff are so supportive of each other, and it is a great team environment." 
But for Amanda, the true joy of teaching continues to stem from the young people she works with and being able to play a part in their personal journey.
"I love having conversations with students about their plans for the future and how education can help with that."
Amanda's commitment to teaching and the connection she makes with students is clear to all who work with her and is beautifully demonstrated through the experience of Class of 2021 graduate Jacqueline (Jackie) Mei.
Jackie came to the College as an international student in Year 8 and found her feet thanks to support from Amanda, who Jackie says was a significant figure for her throughout her entire secondary school journey.
Jackie went on to be accepted into Science/Engineering at The University of Melbourne.
"My connection with Ms Bischof-Foster gave me a sense of belonging. I am really grateful for that."