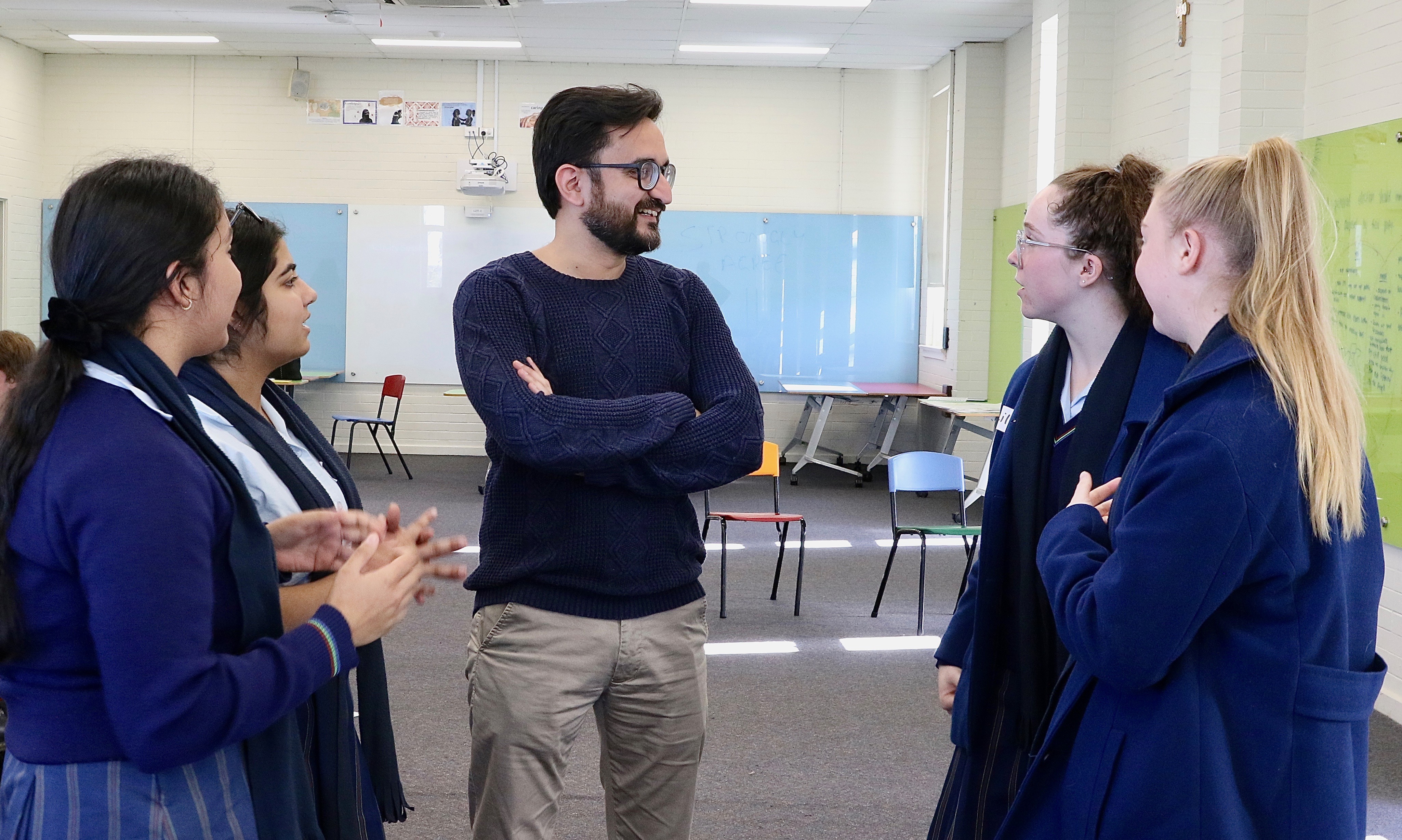 On 17 June, Mater Christi hosted the Constitutional Convention, where students from various schools meet to discuss different views on politics. The day was full of interesting discussions and presentations.
To begin we did some icebreaker activities to help us get to know our peers from other schools. Then we split into groups to talk about our different stances and opinions on Australia's government and politics. During this time we developed questions to ask our guest speaker, Sami Shah.
Sami Shah is an author, journalist and comedian from Pakistan, who hosted the show, 'News Weakly'. We all thoroughly enjoyed Sami's presentation and asked him many questions.
Sami talked about his opinions on politics and how the Australian and Pakistani governments differ, including Pakistan's history of dictatorship and Australia's history of deposing its Prime Ministers.
To finish the day, we debated the topic 'A general election should be immediately called if a Prime Minister is deposed by their party'.
Overall, it was a highly enjoyable and informative day and I recommend it to future students from Senior School Councils. I learned things about politics and different governments that I didn't know before attending the Convention.
Justice Singh, Year 10