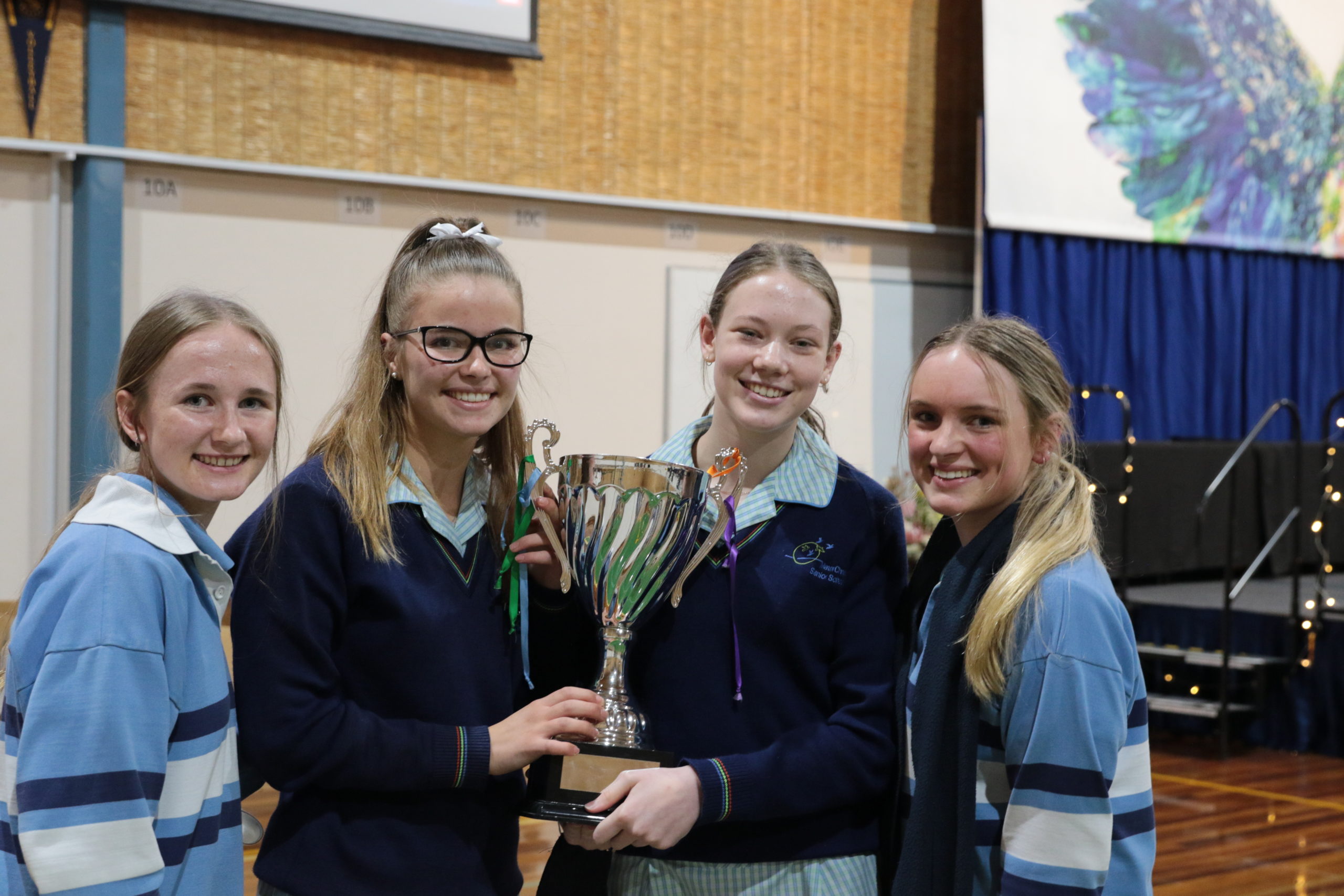 The House Cup was arranged differently this year with the majority of events held online.
The competition began with the Middle School Swimming Carnival where students showcased their very best swimming talents and house spirit.
House Chalk Art ran in March as a paired event, with Year 7 and 10 students working together to create murals displaying the theme of environment and sustainability.
House Cross Country took place as a virtual event where students had 20 minutes to see how far they could run or walk.
In August, we celebrated Mater Day and the House Performing Arts Competition. Over 50 talent videos were submitted in the areas of Dance, Drama, Singing, Music and Media. This year, students were able to perform in mixed house groups, allowing combinations of student performers that we have never seen before.
In the week following Mater Day, the STEM Cup took place with a variety of activities such as Kahoots, daily quizzes and online challenges involving students and staff.
We would like to thank the student leadership teams and all those who contributed to the House Cup.
Congratulations to Chisholm House who won the cup with 26 points. Gibbons followed in 2nd with Lyons and Mackillop tied for 3rd.
Natalie Nash, Lyons House Leader