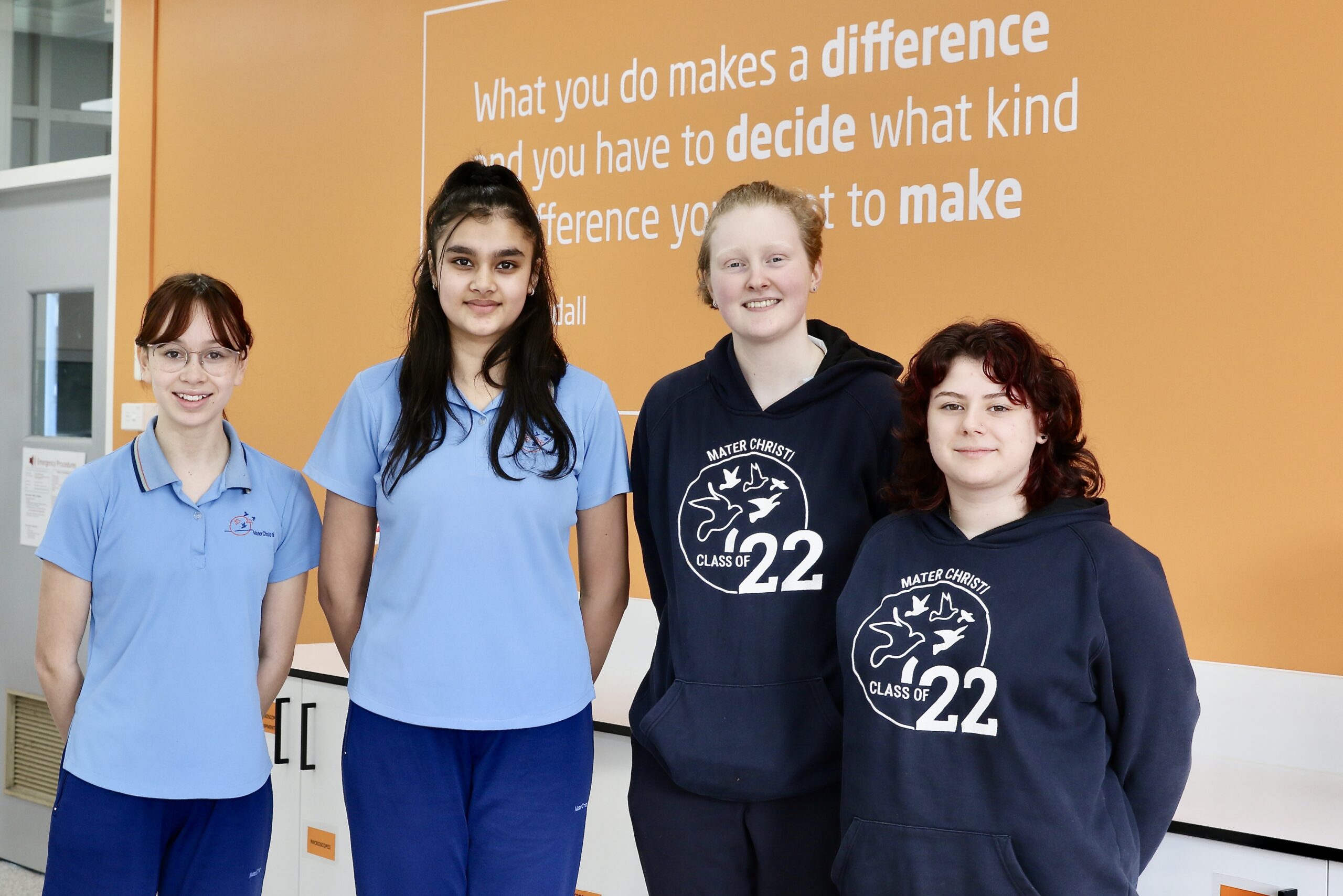 Hey everyone, it's your STEM Captains here with a rundown of all things Science, Technology and Maths at Mater Christi!
Our main event for Term 2 was the STEM Cup, which is a school wide event where students do fun STEM-related activities to earn points for their houses. We hold the STEM Cup so students can explore and discover new subjects and interests, while bringing our school community closer and having some fun with a little competition between houses.
The main organisers of the STEM Cup were us, the STEM Captains – Cassidy and Bronya representing the Senior School, and Ellis and Jess for the Middle School. However, a massive shout-out to several teachers who also helped with the organisation; in particular Mr Wright, Mr Miller, Ms Woods, Ms Overdyk and many others.
We had a huge array of activities this year. There were returning favourites such as drones, spheros, Kahoots!, dominoes, and an all-female scavenger hunt of significant thinkers. As well as brand new activities such as Mater Christi's Letters and Numbers, equatable basketball, and tangram challenges. Students were all encouraged to think outside of the box to see just how broad the STEM field is, and we endeavoured to give options for everyone to enjoy and learn from. We were so grateful, as STEM Captains, to see all our peers engaged with the activities, and the healthy competitiveness really spurred everyone further, in their support and participation.
In the end, Lyons House took out the top spot and was awarded the STEM Cup with 448 points. We'd also like to acknowledge just how much hard work everyone put in while having fun along the way. Thank you for all your participation, and we look forward to seeing more students getting involved in STEM!