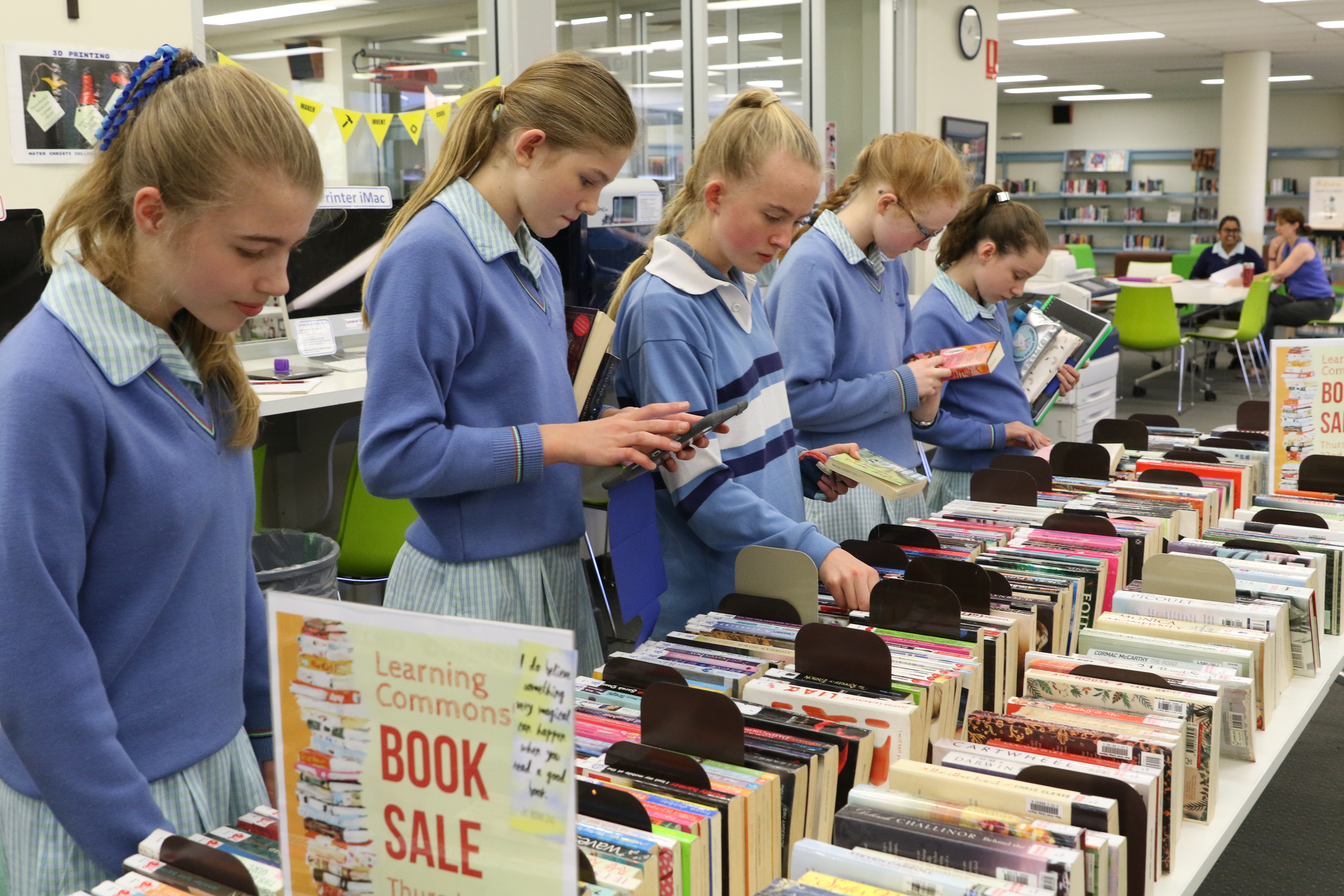 Reading comprehension is a fundamentally important skill. Literacy is essential for being a critical and informed consumer of text and for success in learning, careers and life opportunities.
Teachers and parents play an important role in developing the reading comprehension skills of students. Whilst teachers regularly teach comprehension and inferential skills, parents can also support skill development at home. Here are 3 simple ideas for parents:
Encourage your daughter to read aloud on a regular basis, not just novels but her own school work. Reading aloud builds fluency.
Provide easy access to a variety of reading materials including novels, newspaper articles, magazines, and blogs. Over the Christmas break, students can borrow an unlimited number of books through the Learning Commons and can access audio and e-books through the e-Wheeler platform.
Ensure that your daughter has time free from social media by encouraging a regular reading routine.
At Progress Meetings, parents often ask how they can best support their daughter in English. We encourage parents to read the set texts at each Year level, so that your daughter can discuss characters, themes and ideas with you.  In doing this, you model good reading habits and strategies, as well as sharing your own insights into the text.
If your daughter is a reluctant reader and finds it challenging to begin reading, we suggest that you read the first couple of chapters together or that they listen to the audio copy as they read the text.
Communication is important between home and school. We recommend that any difficulties experienced by your daughter are shared with your daughter's English teacher so that together we can develop some shared strategies to support her.
The following websites may be useful in helping your daughter find interesting and age-appropriate reading material which may prove further useful in the lead up to Christmas.
https://www.commonsensemedia.org/
2019 Set Texts:
Year 7
The Lion, The Witch and The Wardrobe – CS Lewis
A Long Walk to Water – Linda Sue Park
Year 8
Short stories – supplied by the school
Goodnight Mister Tom – Michelle Magorian
Limelight – Solli Raphael
Year 9
Romeo and Juliet – William Shakespeare
Year 10
The Getting of Wisdom – Henry Handel Richardson
To Kill a Mockingbird – Harper Lee
Year 11 – Mainstream English
Brooklyn – Colm Toibin
WWI poetry – Bruce Dawe – supplied by the school
Bombshells – Joanne Murray-Smith
Year 11 - Literature
A Doll's House – Henrik Ibsen
A Streetcar Named Desire – Tennesee Williams
Northanger Abbey – Jane Austen
Dark Roots – Cate Kennedy
Year 12 – Mainstream English
The Golden Age – Joan London
Old/New World – Peter Skrzynecki
The Crucible – Arthur Miller
Year of Wonders – Geraldine Brooks
Year 12 Literature
Cat on a Hot Tin Roof – Tennesee Williams
Twelfth Night – William Shakespeare
A Room of One's Own – Virginia Woolf
North and South – Elizabeth Gaskell
Year 11 & 12 EAL
The Golden Age – Joan London
Tracks – Robyn Davidson
Torie Gordon
Domain Leader – English and LOTE