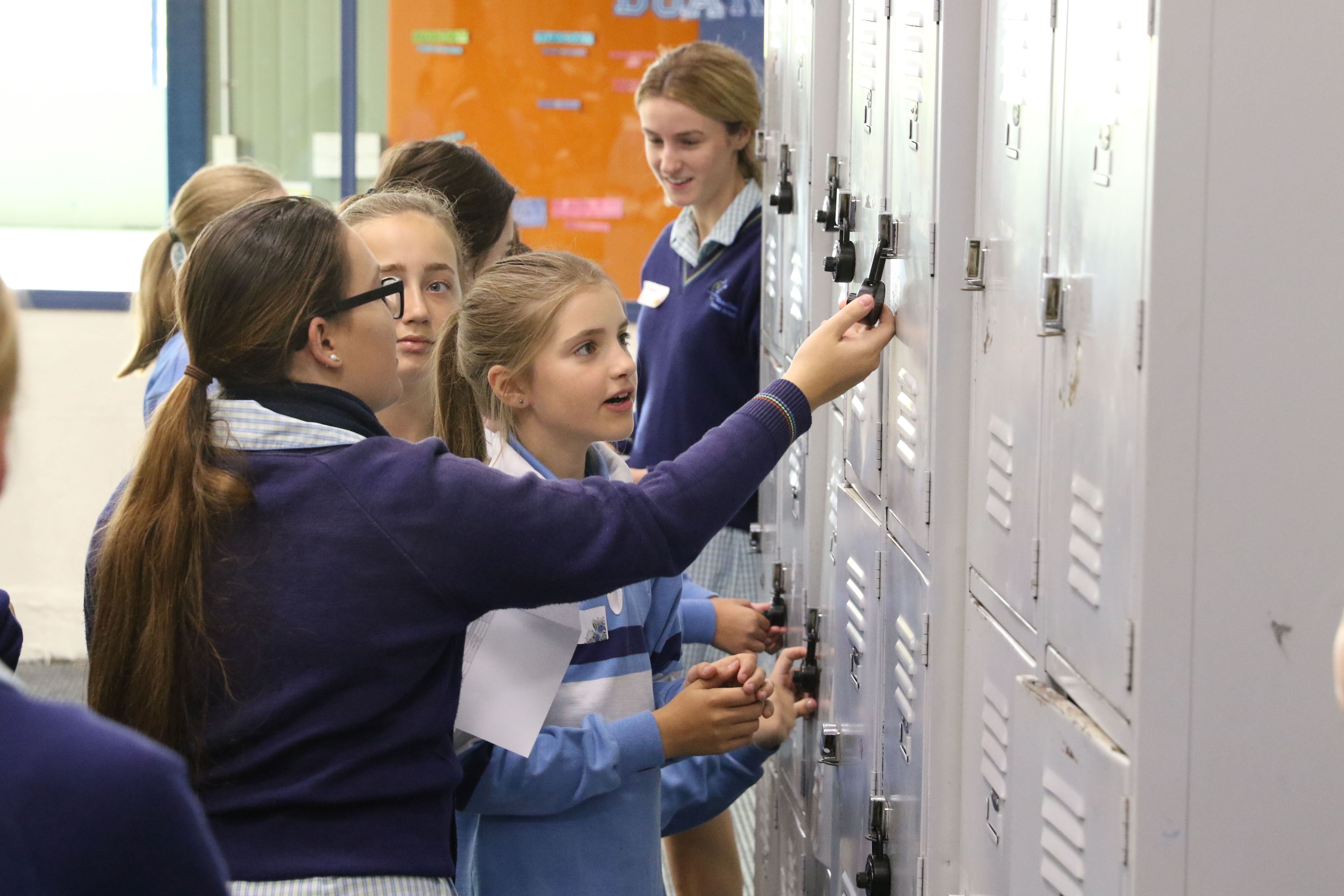 The move from primary to secondary school is a social and educational shift that opens up new experiences. Students are likely to go through a range of emotions, display varying levels of confidence and feel a bit uncertain at times. Secondary school is a complex place
– usually a bigger school community with more opportunities. Starting secondary school means engaging in different subjects, working with new teachers and the daunting yet exciting prospect of making new friends.
Some students may find it challenging to move away from the familiarity of their primary school. It will take most students some time to adjust to the new demands, routines and structure of secondary school. During the first few weeks, it is normal for them to display a range of emotions. The majority of students adjust and feel comfortable with these changes by the end of the first term.
There are a number of important things parents can do to support their daughters during this time, including:
Providing Support and Encouragement


Some young people will surprise you with their resilience during stressful times. Others benefit from having someone there to give encouragement or a smile from the sideline. Reassure them that any difficulties faced are temporary.

Listening
Provide your daughter with opportunities to express her feelings about school, friendships or any other topics. Take a genuine interest in what she says and try to keep the focus on positive aspects of school.
Being Confident
Your daughter will look to you. Showing confidence in her ability to cope will build her own self-confidence and resilience.
Getting Involved
Soon after school starts you will be invited to a Welcome Evening. This will be a valuable opportunity to hear from a guest speaker about topics relevant to parenting and to learn more about the College and the Year 7 program.
Contacting Your Daughter's Pastoral Group Teacher
Pastoral Group Teachers are able to provide first-hand reassurance, monitor progress and help coordinate extra support at school. If you have concerns regarding your daughter, please contact her Pastoral Group Teacher early in the first term.
Establishing Consistent Routines Both at Home and at School
Routines and expectations will support your daughter as she settles into secondary school and set up positive practices for years to come. For example, having a copy of your daughter's school timetable on the fridge door helps with preparation for the day or writing lists of what to do each day may help your daughter to know what is going to happen and what is expected. This may also help her to feel safe and secure.
Providing Balance
Make sure your daughter maintains a healthy balance in her life. For example, ensure she also enjoys positive activities outside of school - e.g. family outings, time with friends from primary school, and other extra- curricular activities. Sleep is an essential aspect of balance, and teenagers need between 9 and 10 hours of sleep every night.
Help Establish New Friendships
Your daughter will expand her friendship group or make new friends. You can support your daughter by providing the opportunity for her to invite new friends home.
Problem Solving
Make the time to talk with your daughter. Sometimes young people are overly challenged with problem solving and things may blow up out of proportion. If your daughter tells you of a problem she is having, ask her three things she thinks that she may be able to do about it. This gives you the opportunity to understand how your daughter is viewing the problem and also provides a way for you to offer suggestions as to how the problem might be solved.
If you feel that your daughter needs additional support as she settles into secondary school, please feel free to contact the College. The Pastoral Group Teacher is the first point of contact. Support is also available through the Year Learning Coordinator or College Psychologists. The best outcomes are achieved when we work together.