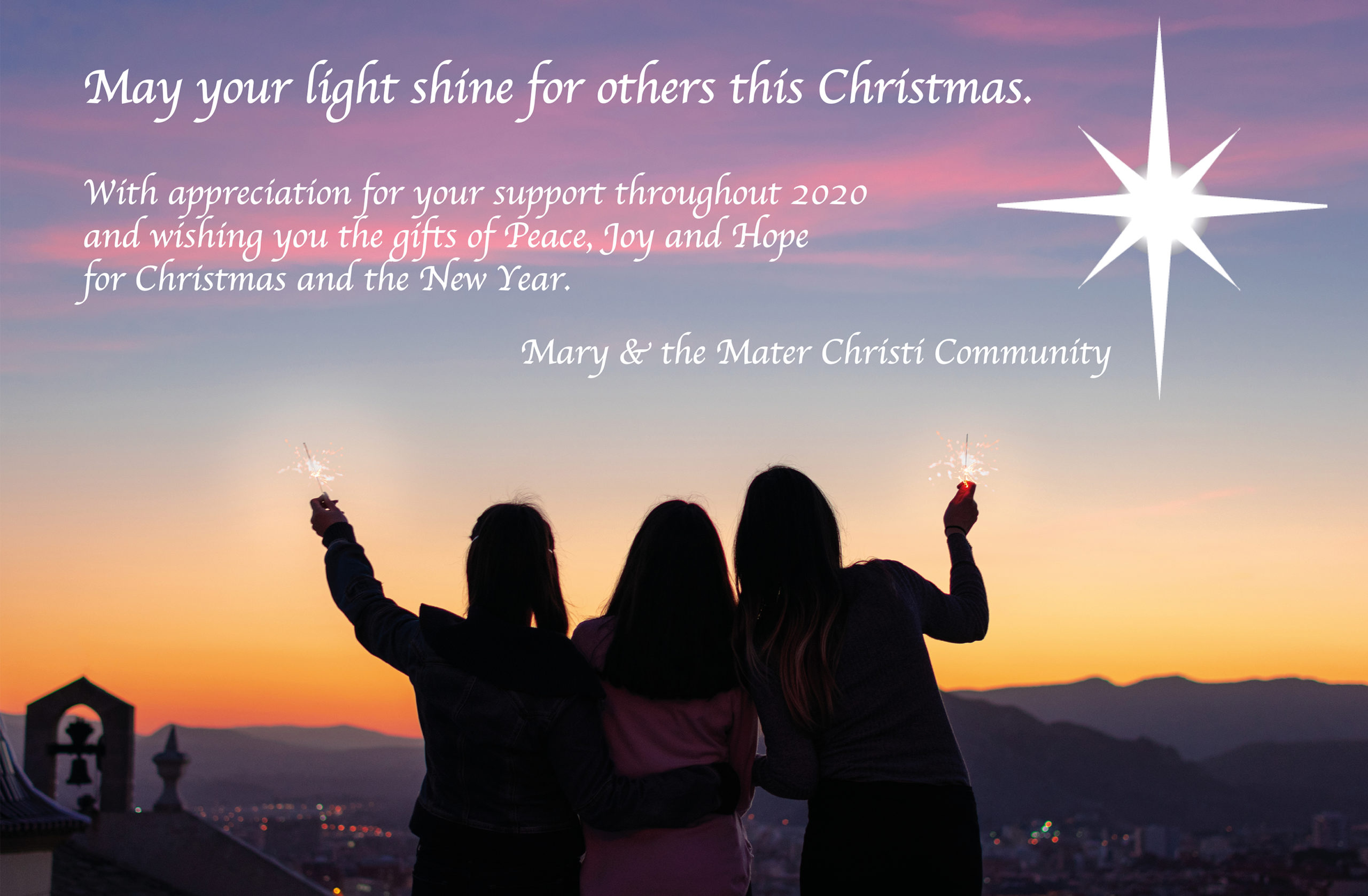 "Christmas is the celebration of small things, particular things, barely noticeable things. It is Jesus in a manger—an animal byre—the child who will grow into the voice of God that is heard around the world……….. 
This was a refugee family. They were homeless. In a highly communal society; their survival depended on the hospitality and support of strangers. That's the real story...... 
Isn't it time to grow beyond the fairy tale spirituality and face our own part in the drama? Aren't we the missing people in the Christmas frieze, the people absent from the beggar's birth, the real deciders of what this birth will bring? At least in our own time. Now. 
Isn't it time to realize that this birth is meant to change us all? To make us the bringers of a Merry Christmas to others." (The Monastic Way, Joan Chittister) 
So, as we celebrate the end of this most challenging COVID school year, and as I complete enjoyable years as College Principal, may we all realise the lessons learnt in lockdown about community.   
Together we pray:   
   May God's love surround 

        God's grace abound 

            And heavenly peace 

                  Be all around. 
 With gratitude and Christmas blessings aplenty.  
Mary Fitz-Gerald
Principal