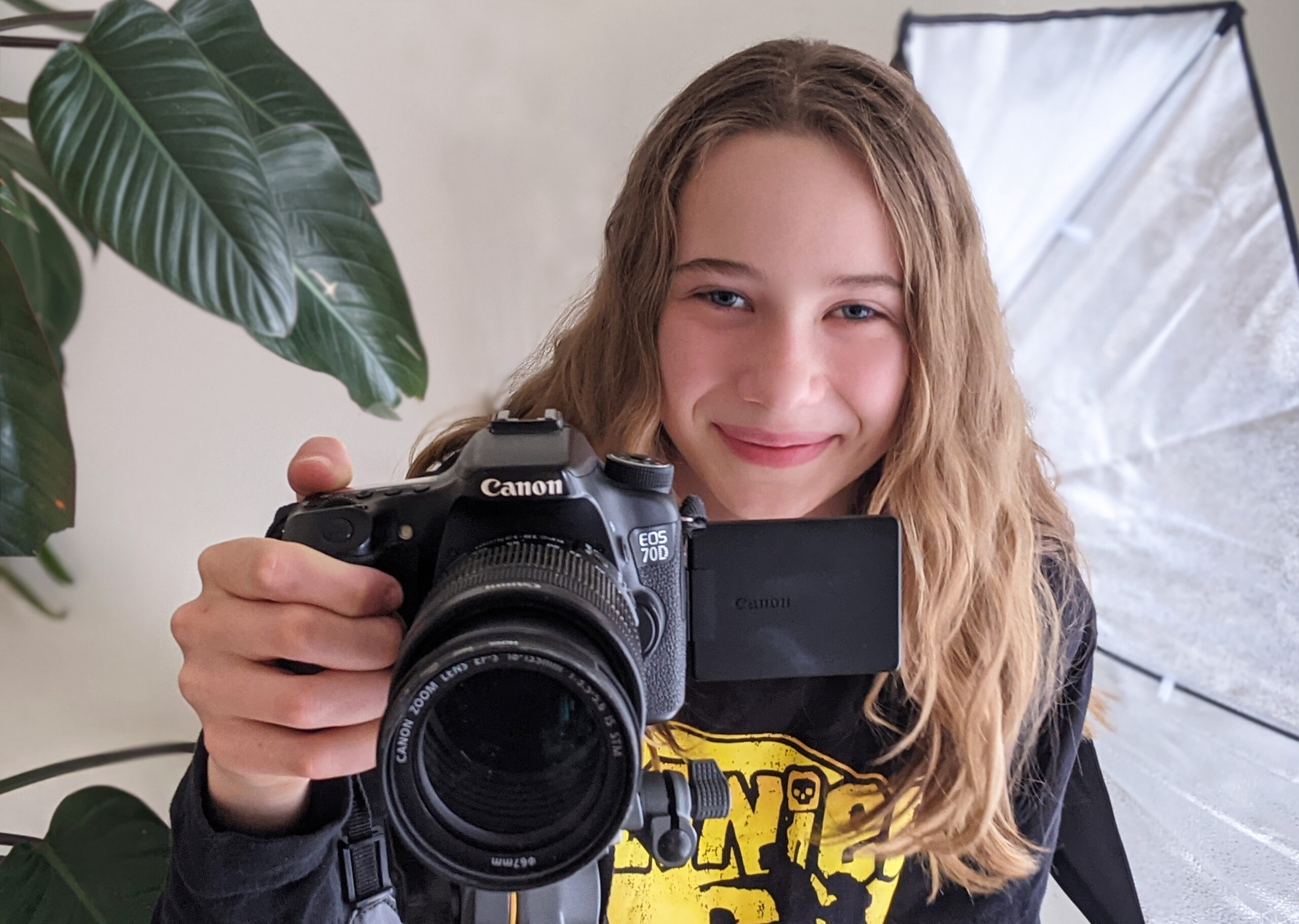 Budding film maker Ivy (Year 8) has already received a number of impressive accolades for a short film she created last year and is well on her way to a career in the film industry.
Written entirely by Ivy, the 8-minute documentary called Agricola 7101 is about a young boy who receives an extraordinary gift in the midst of a global pandemic.
Ivy recently received news that Agricola 7101 has been selected for the Canberra Short Film Festival, a highly regarded event that has been running for 25 years. Her film will be screened at Dendy cinemas in Canberra!
Agricola 7101 also received an Honourable Mention at the London Seasonal Short Film Festival, a nomination for Best Documentary at the Lantern and Light International Children's Film Festival, and will likely be screened at Belgrave Cameo, before the end of the year.
Following these impressive acknowledgments, Ivy has gone on to submit the film to several more festivals, including the junior section at St Kilda Film Festival (Under the Radar). Stay tuned!
As the film is currently under consideration for future festivals, we are unable to share it with the MCC community at this stage. However, you can follow Ivy's journey on her Instagram page @ivy.tucker.films, for updates regarding screening dates and times and view her tailer here.
In the meantime, Ivy continues to develop her passion for performance and film making and hopes to become a professional actor in the future.
We look forward to hearing of further developments regarding Ivy's film and the bright future that is no doubt in store for her.