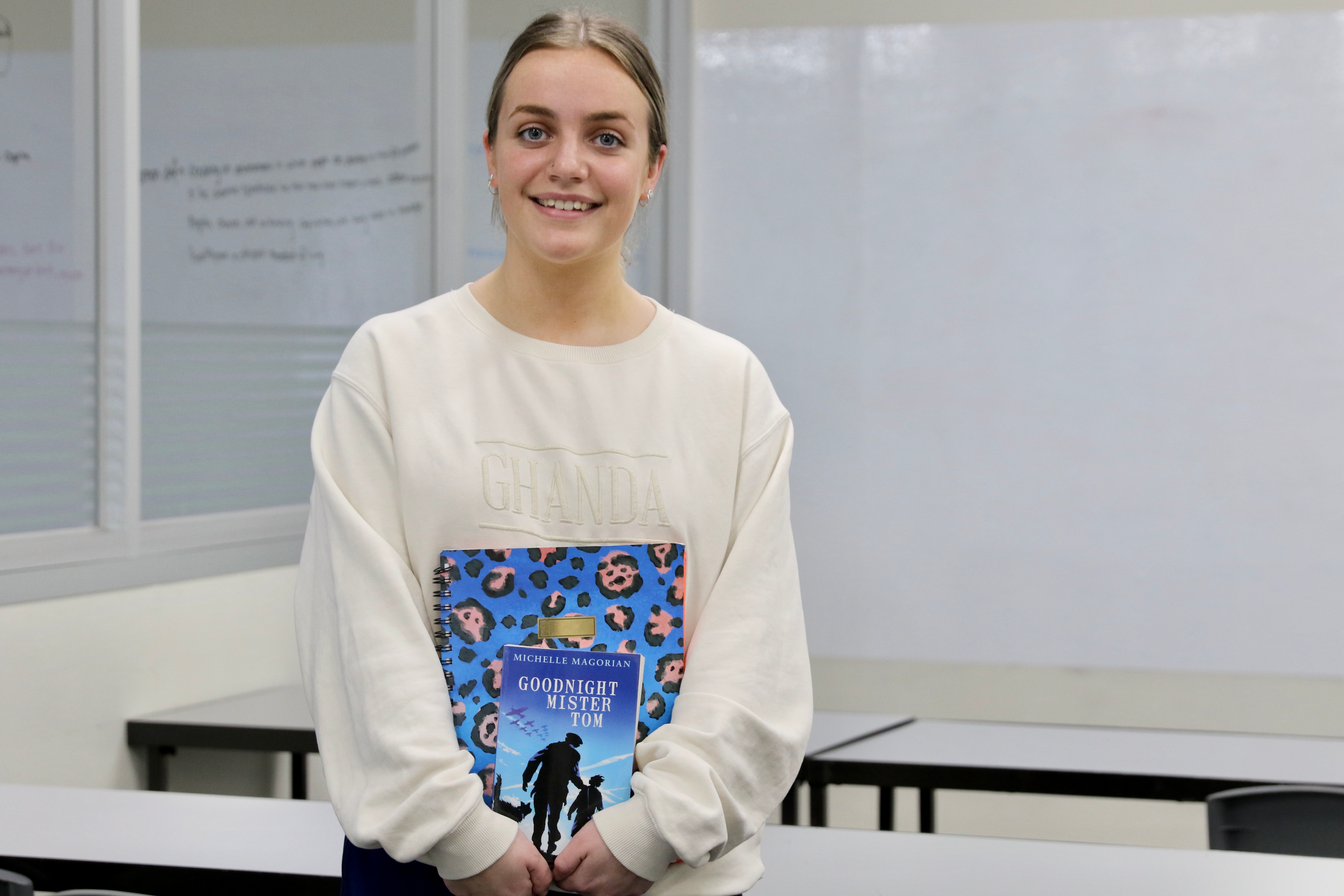 Year 12 student Bailey has always wanted to be a teacher. Throughout Year 11 and 12 she has been working towards that dream by completing a Certificate III and IV in Education Support and work-based placements at her old primary school and more recently at Mater Christi.
For most of my life I have wanted to get into some sort of teaching.
I began my journey towards this dream in Year 10 when I was looking at different options for pathways for my VCE/ VCAL studies. I came across a Certificate III in Education Support as a School Based Apprenticeship (SBAT), through VFA Learning and enrolled for Year 11.
Throughout my studies at VFA Learning I gained the skills I needed to complete my first school-based placement. I enjoyed the hands-on learning approach and even through the struggles of COVID-19, VFA Learning were flexible and understanding.
As part of the course, I did my placement at Upwey South Primary School (the primary school I attended), which was fantastic. I worked mainly in the Foundation classes and was able to see how a 5 – 6 year-old student functions compared to a student my age.
I only had a limited number of placement days because of COVID-19 lockdowns, but VFA came up with activities/ assignments that would help us continue learning new skills without being physically in the classroom.
I was proud of myself and what I achieved after completing the Certificate III, and knew I wanted to continue to grow my Education Support journey.
Towards the end of last year, when I was deciding what to do next, our Pathways Coordinator Ms Mugridge suggested a Certificate IV in Education Support, which no Mater Christi student has ever done. I needed to get approval from Mater Christi as well as VCAA to do this and was told it would be a lot more work, in an already busy Year 12. But I was determined that I could do it.
I decided on Phillips Institute which is a self-directed course. There's no set class time, I do it from home, and it's all up to me. But I love it!
When I have fully completed the course, I will be eligible to apply for an Education Support role in primary or secondary schools, which is amazing! It also improves my chances of going to university to become a teacher!
I am now completing my placement at Mater Christi – which is great. I enjoy working with and helping students from different year levels and getting to know more students around the College.
I receive amazing support from the Education Support Team and classroom teachers! They answer my questions and listen to the ideas that I have for classes. I am very grateful.
When I finish school, I hope to continue in an Education Support role for a few years and then apply to a university course, to complete my Bachelor of Education and become a primary school teacher.
I am very grateful that I discovered the Education Support world and was able to make it part of my VCAL studies.
Education Support is an opportunity to help students who struggle with education and struggle socially feel they aren't alone, and that someone believes in them. That's what I love!
I would like to thank
Ms Mugridge for helping me find these courses, pushing me to get the work done and believing in me
Upwey South for taking me on as a first year!
Ms Haggett and Mrs Feeney for letting me complete my placement at Mater Christi
the Mater Christi staff for accepting me as not only a student but also a trainee and giving me amazing feedback
the Mater Christi Ed Support team for scheduling me into classes and listening to my ideas, and
my amazing family for pushing me to do my best, being there for me when times were tough and always having my back.
Bailey Caldow, Year 12