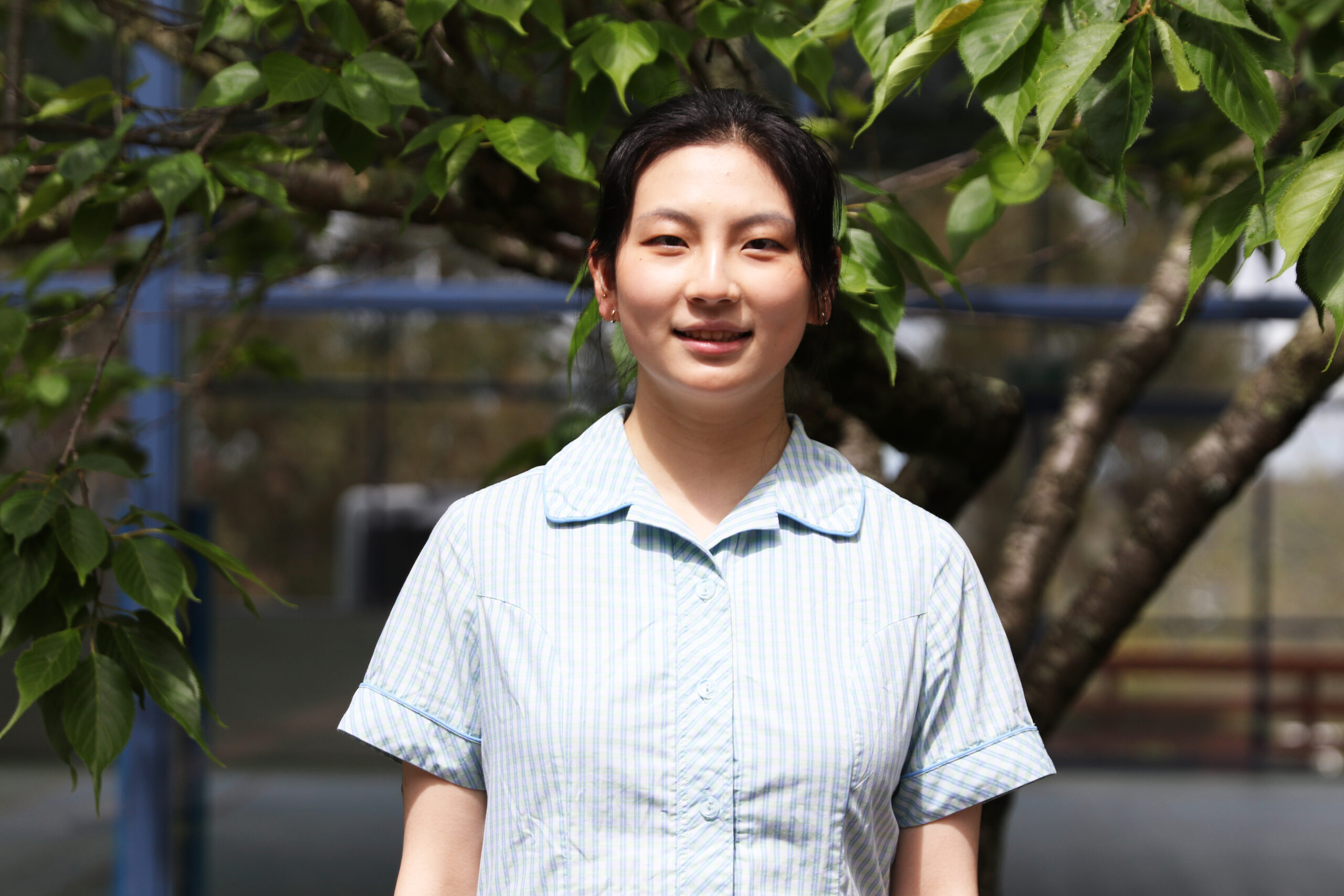 For Sylvia, Mater Christi offered the perfect combination of an inclusive and beautiful learning environment, supportive teachers and varied subject choices.
Sylvia is known for her optimism and creativity.  She is capable of overcoming challenges and uses her creative side to calm and centre herself.
Commencing at the end of Year 10, Sylvia and her parents chose Mater Christi for its natural landscape and open and inclusive learning environment.
Sylvia says she has had everything she needed to succeed at secondary school, from a flexible course selection to supportive, friendly and patient teachers.
In addition to her Mathematics subjects, Sylvia has especially enjoyed Visual Communication and Design (VCD) and produced an impressive portfolio of work.
"Design is a subject that requires a lot of time and energy, but also brings me a huge sense of accomplishment".
With a keen interest in User Interface design, Sylvia was accepted into Information Technology at Monash University.