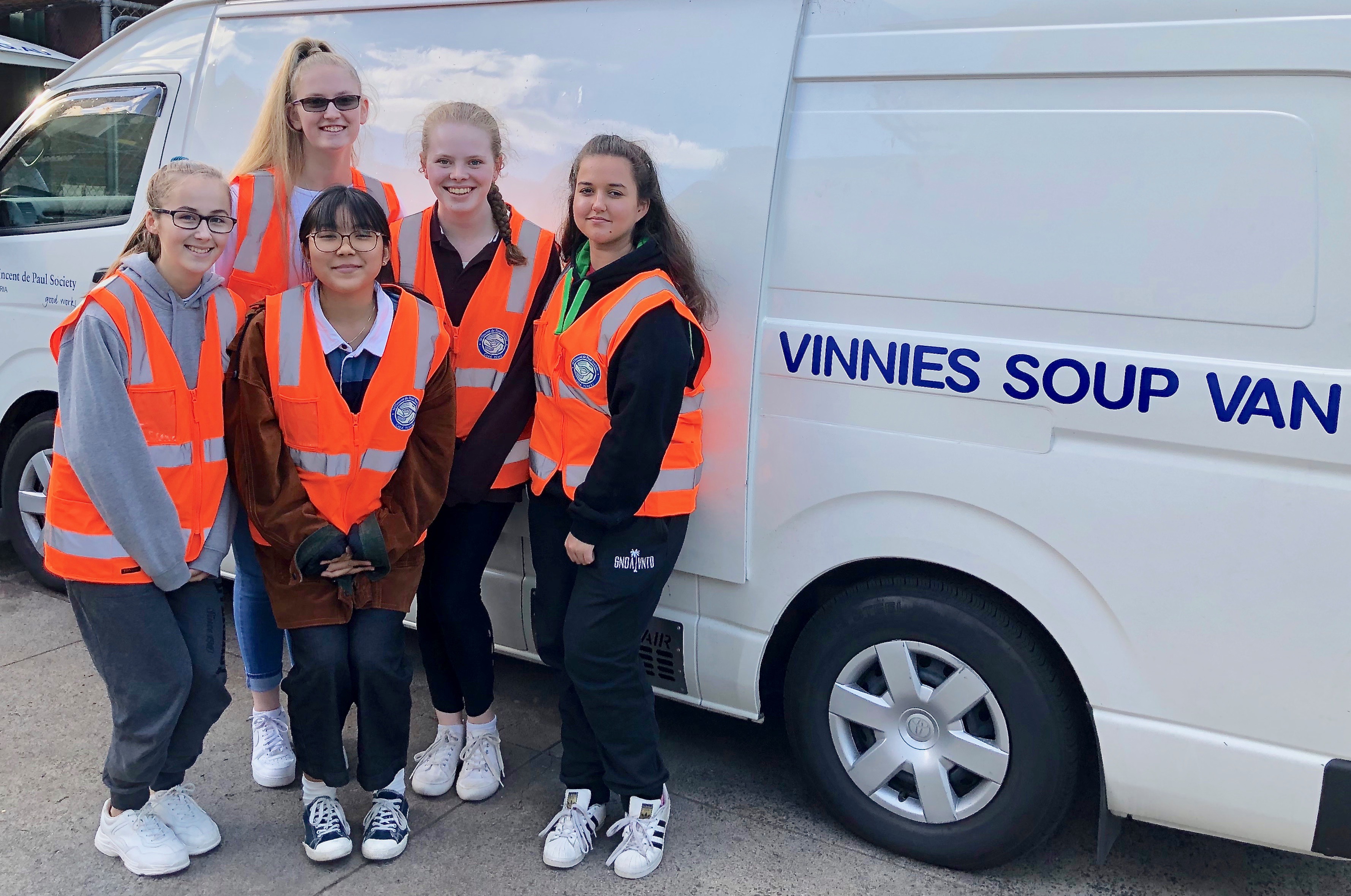 On 7 June, a group of students volunteered for the Soup Van Program run by St. Vincent De Paul Society, as part of our Year 11/12 Catholic Action Program (CAP) class.
Vinnies Soup Vans have been running for over 50 years supporting people who are experiencing homelessness. Soup Vans provide food and some basic necessities such as blankets and toiletries.
Participating in the program gave us an insight into the work Vinnies do and hands on experience handing out hot food and drinks such as soup and hot chocolate, as well as cold food such as sandwiches and fruits. We also distributed clothing items such as gloves, beanies and socks as well as toiletries such as care packages, shampoo & conditioner, lip balm, moisturizer and engaged in conversation with recipients.
The experience was eye-opening and made us realise how fortunate we are to have access to basic needs that we sometimes take for granted.
We met many people who call the streets or parks home and discovered how easy it is to become homeless and how difficult it is to access public housing.
We realised that conversations, no matter how simple, were a way of connecting and possibly even making someone's day a little bit better. By engaging with people this way, we too felt enriched.
We encourage other students to take the opportunity to volunteer for the Soup Van program as part of outreach and witness the challenges that some people face.
The Vinnies Soup Van program runs once a term for groups of students in the Year 11/12 CAP class.
Tania Corrie, Ishara Nonis, Chioma Anyadoro - on behalf of the CAP Class