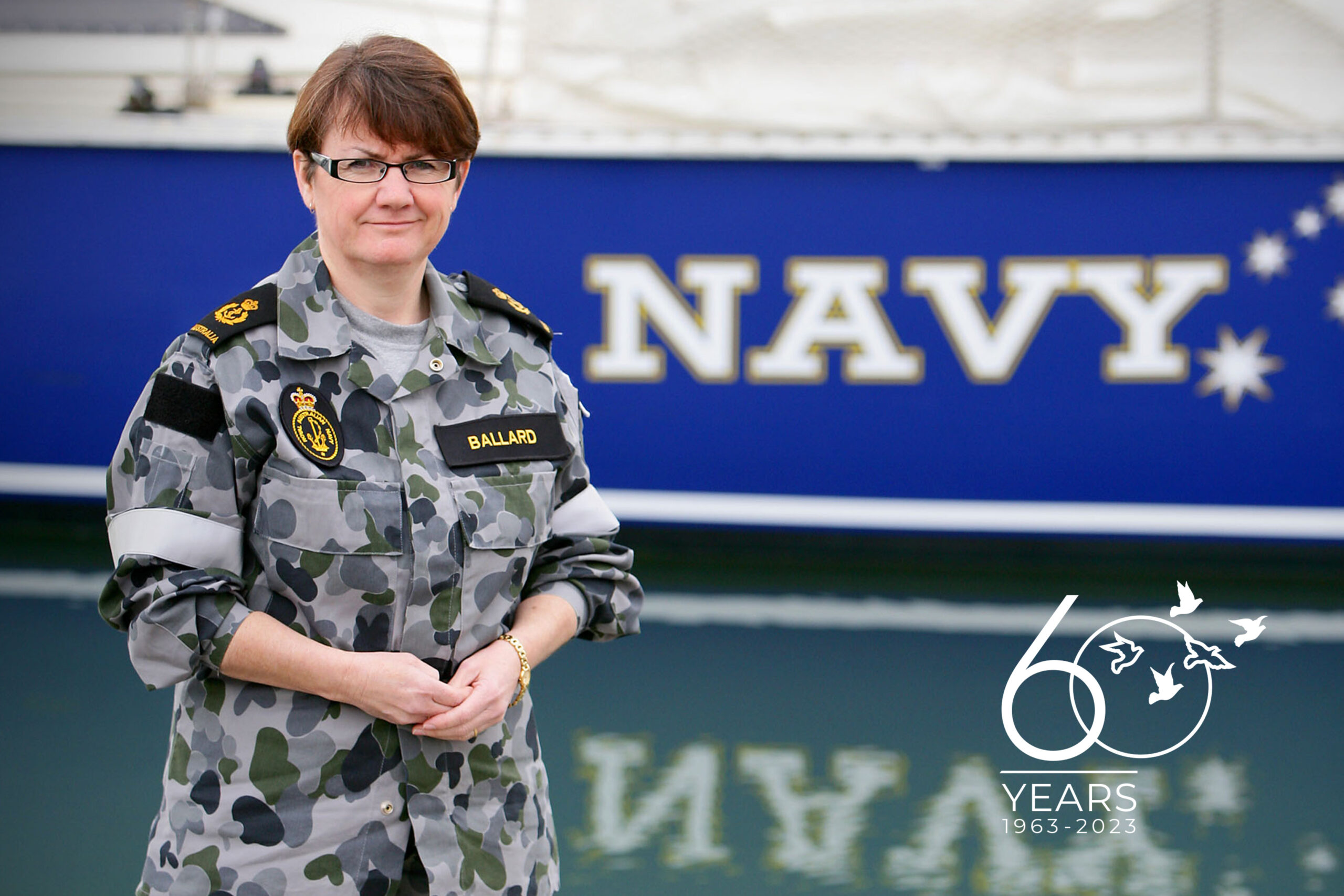 As a social and diligent student, Angela enjoyed her time at Mater Christi, but struggled with English and writing. After leaving school in Year 11, and working in banking for a year, she was accepted into the Women's Royal Australian Navy. It was here that Angela's career and personal potential really took off, and she became a trailblazer in her field.
Socially, Angela enjoyed school at Mater, and over her time at the College, she made lifelong friendships and memories.
"When I started at Mater in 1975 as a Year 7, I was pretty naïve and innocent, and a little overwhelmed. But, over time, I became more confident and found my voice to challenge things that I felt were unfair or unjust."
However, as a student, Angela says she was a bit of a mixed bag.
"I was studious but not academic. I was a great conversationalist but couldn't write an essay for quids. I loved Sport and Art – I loved my teachers in those subjects - and excelled in them."
After failing Year 11 English, Angela decided to leave school and look for work and began her career in banking. She applied for many jobs and attended a number of interviews, eventually securing a job with the Commercial Banking Company of Sydney (CBC), where she spent 14 months.
It wasn't until she was accepted into the Women's Royal Australian Navy that Angela's career and personal potential really took off. She was Dux of her recruit training class and went on to study as an Electronics Technician in Communications.
"At the time, the Navy had only been recruiting female technicians for about five years, and we were still considered to be breaking new ground."
Angela went on to become the first female to undertake the 'Fremantle Class' patrol boat training and the first female technician to maintain them.
After 15 years working in her trade, Angela whilst still serving in the Navy, moved to more people-focused roles. She initially worked on organisational reform as Assistant Business Review Officer, then went on to deal with unacceptable behaviour, bullying and harassment, discrimination, and sexual offences within the force, and conducting cultural reviews as a Project Officer with the New Generation Navy. Over this time, Angela received two Commendations for her work.
In 2009, Angela was awarded a Churchill Fellowship to study 'Sexual Assault Prevention and Intervention in a Military Environment', following which she contributed to significant Federal Government reviews into Defence and gave evidence into Sexual and Other Abuse in the ADF.
A year later, Angela parted ways with defence, and established her own HR Consultancy and Coaching Practice, working as a workplace investigator, mediator, restorative practice convenor, auditor, consultant, and coach. She now specialises in Communication and Relationship Management.
"I love coaching – helping people work through really complex workplace issues and problem-solving."
Angela says she is proud of what the 16-year-old, who failed Year 11 English, has achieved so far - and rightly so.
"I hope that my story may be an inspiration to those non-academic students to know that hard work doesn't go unnoticed; that success sometimes comes from failure and that resilience is built on life lessons."