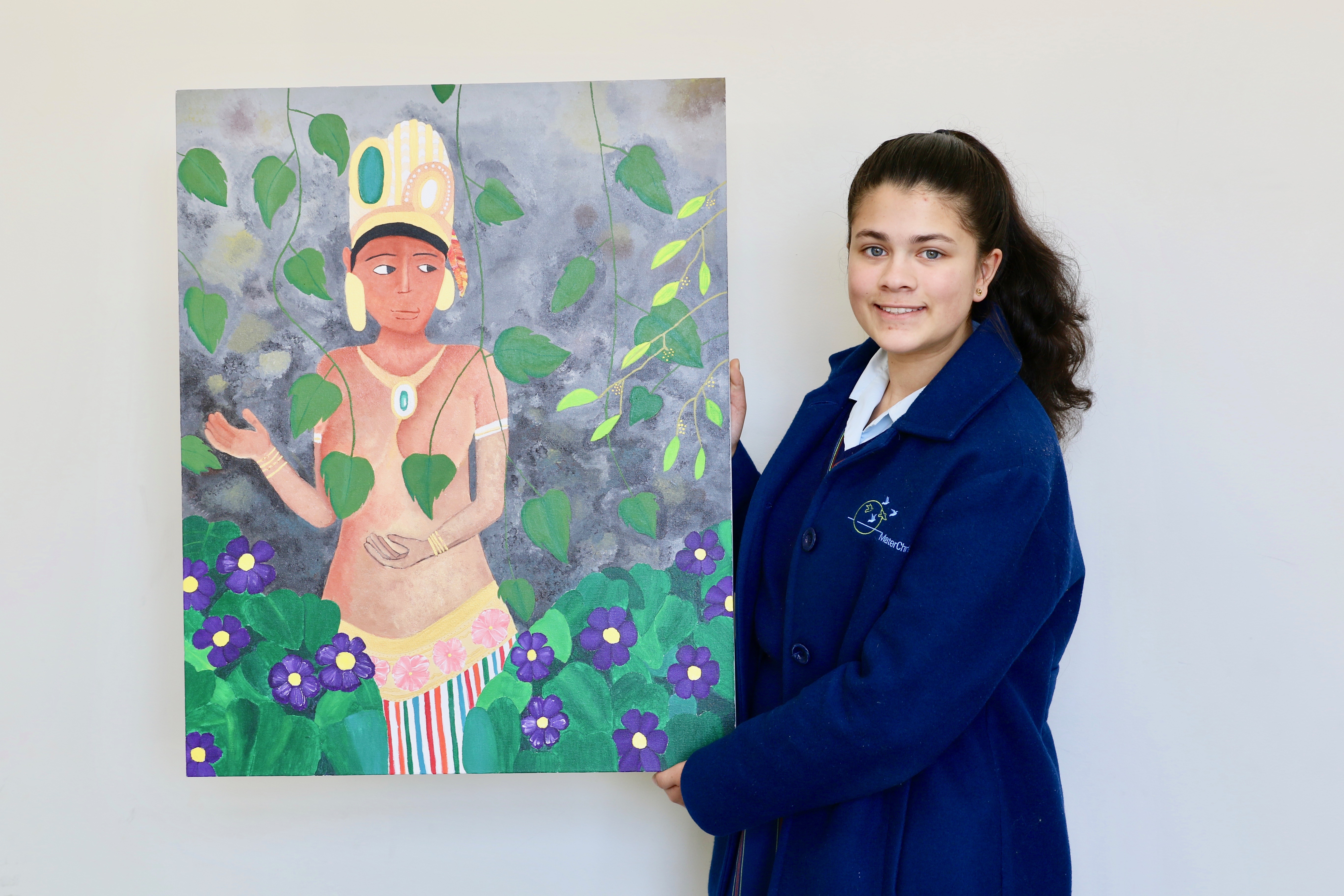 For my Personal Project I chose to recreate a traditional Sri Lankan artwork, because I wanted to learn more about my culture's style of art.
I researched different Sri Lankan artworks including painting, pottery and jewellery. I also looked at the different styles of painting including Kandyan Procession and Sigiriya.
From my research, I decided to do a painting using Sigiriya art as the influence. I chose to do a painting as my mother has done many paintings, so I wanted to create one as well.  I chose to use Sigiriya art as the influence, because I wanted to challenge myself and to expand my drawing and painting skills. Also, I liked the look of this style.
It was a challenge to make sure the project was ready for the submission date, but I really enjoyed doing the painting and learning about Sri Lankan culture and art.
Eliza Pereira, Year 10