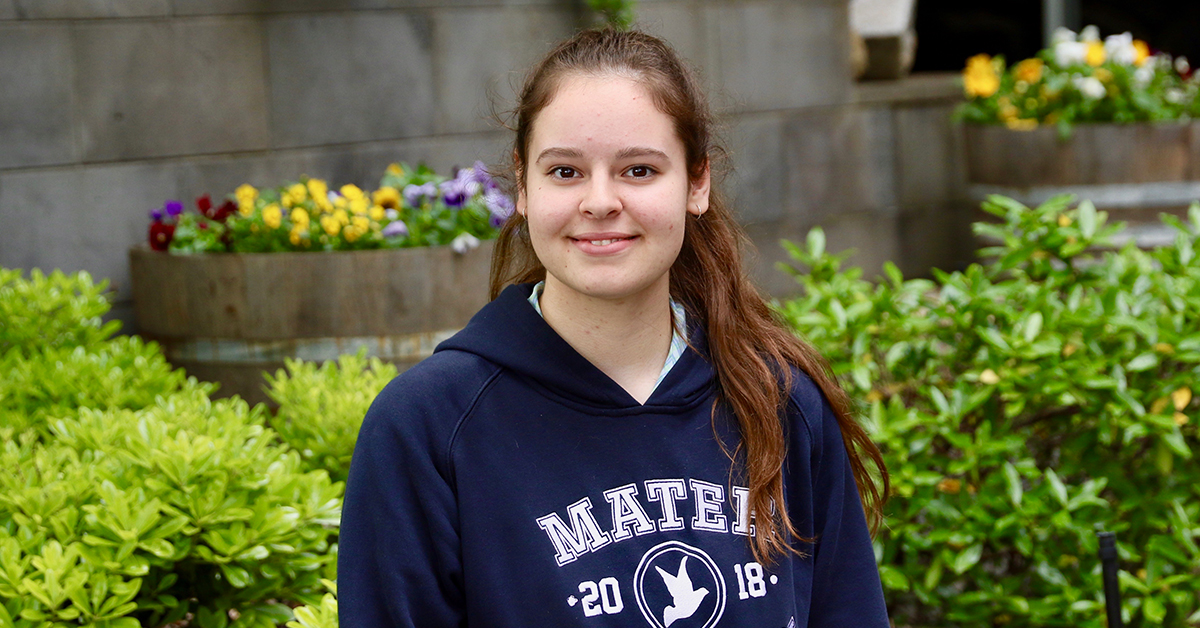 Year 12 2018 student Katie is determined to become a Paediatric Neonatal Surgeon. If her Year 12 results and attitude to learning are any indication, she's sure to achieve her dream.
After moving house several times, Mater Christi became Katie's sixth school. She settled quickly and felt "part of a meaningful community and the girls were more focused".
Katie was actively involved in the College through various music ensembles, productions, competitions and trips to Borneo and Central Australia. She always enjoyed new challenges and discovered the excitement of working in teams. "It was awesome working with new people in different contexts".
Katie describes herself as an organised, hardworking and engaged learner. "There is so much to learn, so much new knowledge to discover."
Katie knows what she wants and sets clear goals, while having good back-up plans. She is determined to become a Paediatric Neonatal Surgeon, commencing in 2019 with entry to Bio Medicine at Monash University.
Katie attained an ATAR of 95.9 with scores of: Biology 43, Chemistry 37, English Language 43, Further Maths 41 and Maths Methods 36.
This forms part of a series of stories from the class of 2018. For an overview of student achievements and academic results, read our post Celebrating Year 12 2018.