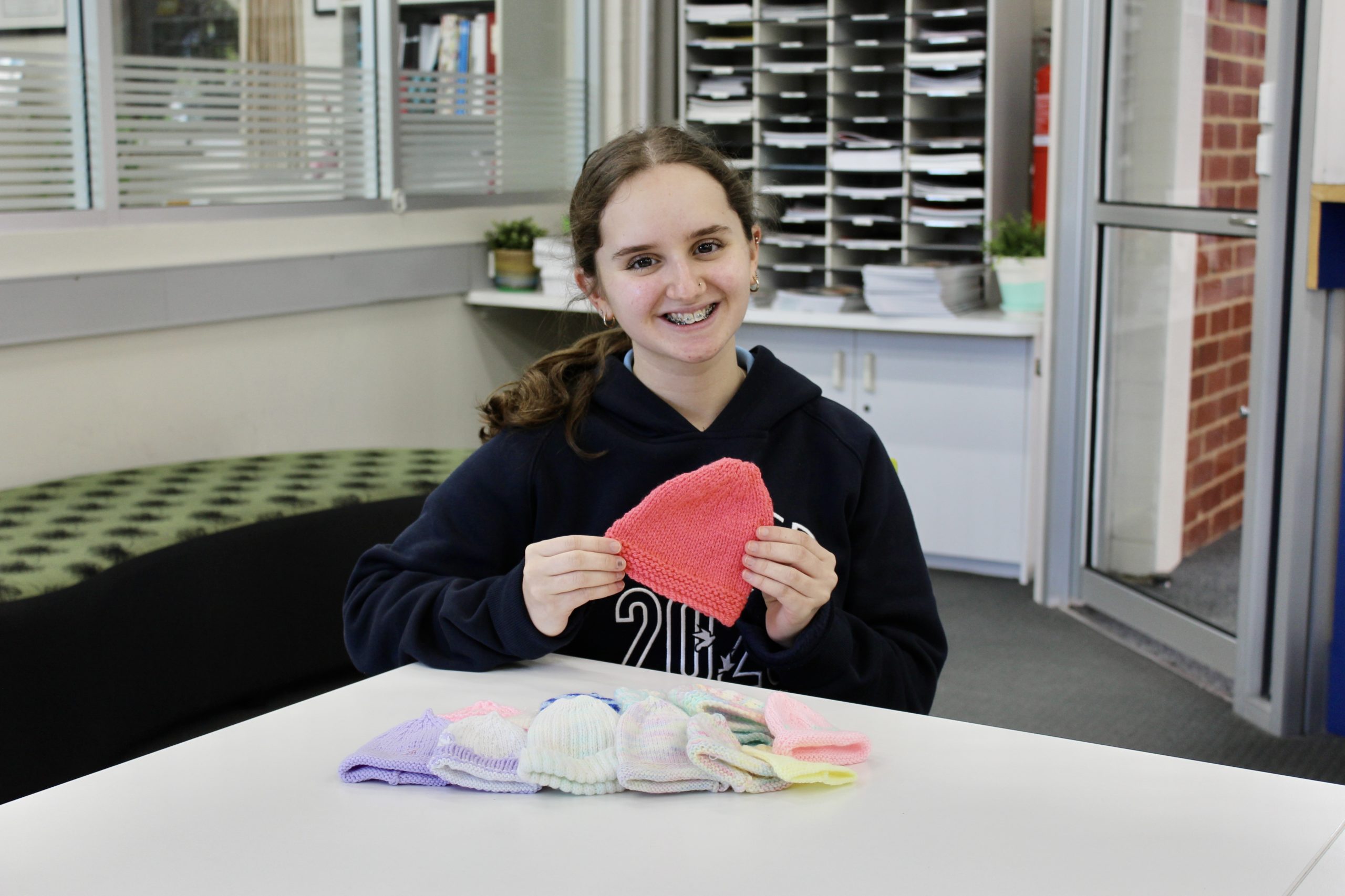 Choosing the VCAL program gave Laura the confidence to step out of her comfort zone, try new things and develop skills for the future.
"I'm so thankful for the opportunities VCAL has presented. It was the best decision
I've made."
For her self-directed project, Laura chose to knit beanies for premature babies at Monash Children's Hospital.
"This project allowed me to learn a new skill, develop my social networking skills and give back to the community. It also extended my knowledge about premature babies."
Laura now hopes to work in the allied health industry, beginning with a Diploma of Nursing at Box Hill Institute in 2021.
Laura Marotti, 2020 VCAL High Achiever