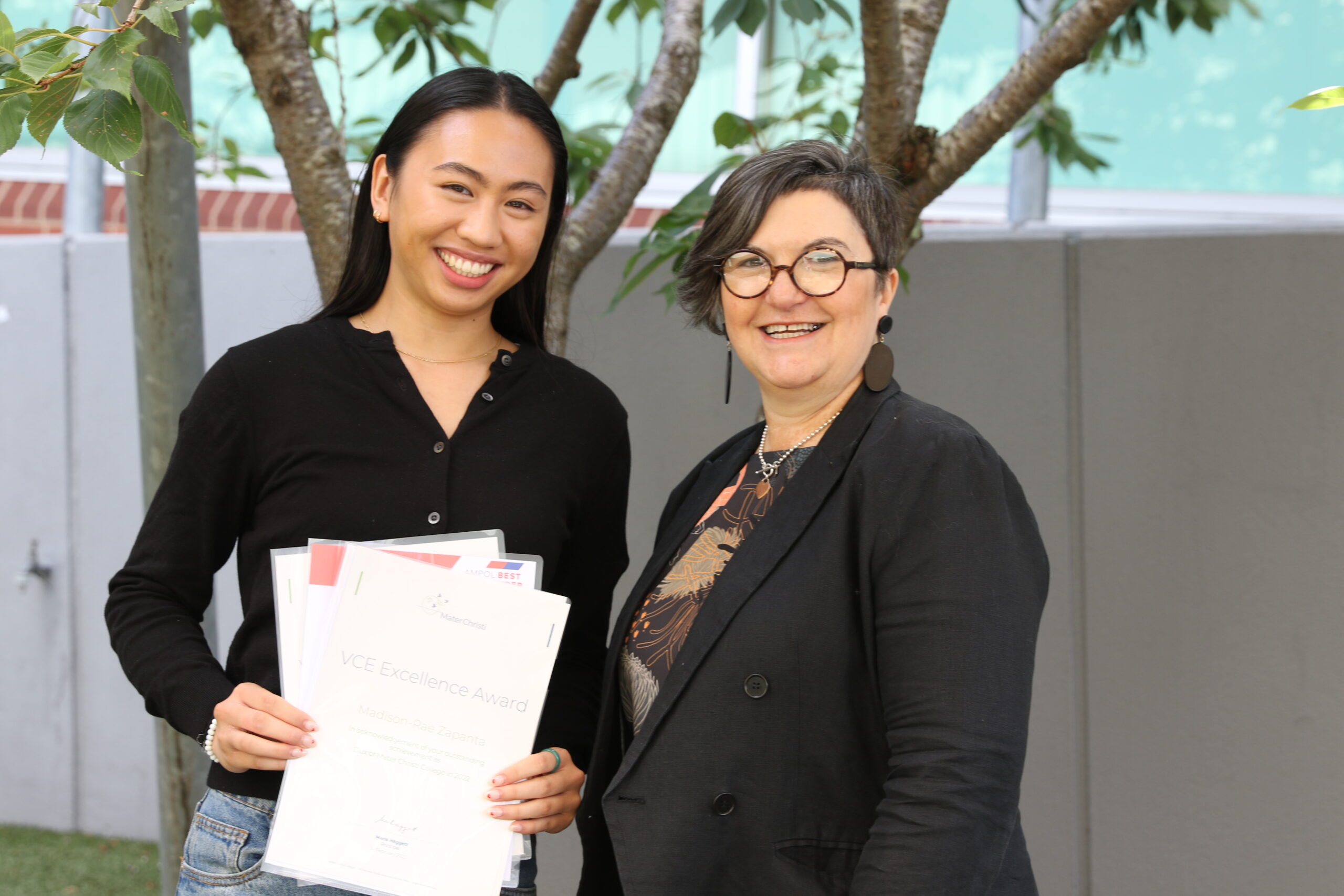 Our 2022 College Dux and Co-Sports Captain, Madison says having a secondary school experience filled with varied opportunities enriched and elevated her eagerness for learning.
"The numerous adventures throughout secondary school challenged my growth as a person and helped me develop my interests, ultimately helping to shape my career goals".
Throughout her time at Mater Christi, Madi was known for her positive and sunny attitude, her maturity, and her ability for self-reflection and continuous improvement. Yet she admits Year 12 wasn't always easy and she found the need to dig deep, recalibrate and adjust her thinking.
"Year 12 and VCE were filled with constant introspection and required immense effort that was tiring. At times my motivation would waiver, and grades would not turn out as I'd hoped. However, I'd built a greater resilience by the end of Year 12 and developed positive shifts in my mindset regarding how I want to tackle the years to come."
Madi says she owes her success not only to her own rigour and organisation, but to the support of her friends, family and teachers, and ensuring she maintained her interests outside of school.
"The sports community at Mater, playing footy and going to the gym outside of school gave me much-needed breaks and clarity to prevent serious academic burnout."
Madi will be studying a Bachelor of Biomedicine at Monash University in 2023. She also hopes to do research and apply to medical schools around Australia during this time, and eventually become a doctor.
Read more on the achievements of the Class of 2022 here.