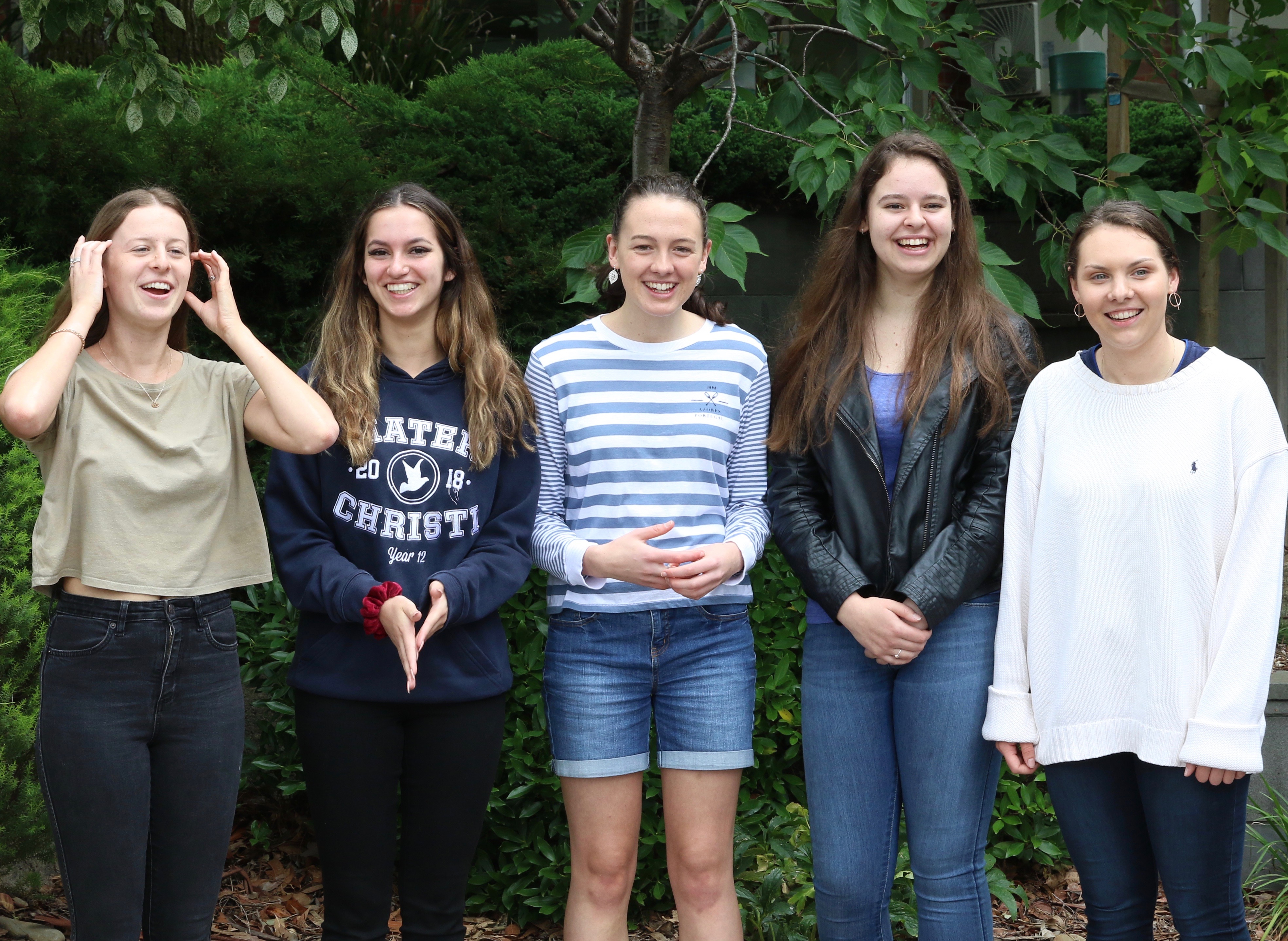 We are delighted and proud to share some highlights of the achievements of the Class of 2018.
Our Year 12 students have again achieved some excellent results across a broad range of academic and vocational programs with outstanding personal achievements and a median study score of 32. The strength of these results is best indicated by the fact that 39% of the group attained an ATAR above 80, almost twice the State and National figure.
We commend all students in the Class of 2018 for their personal achievements over their final year of secondary education, regardless of ATAR. We recognise that each student has a unique Year 12 story of individual challenges and diverse learning goals.  While we celebrate particularly those with excellent academic results, we are equally proud that each is prepared for the next phase of her life and learning journey
We congratulate College Dux, Jess Horner who attained an ATAR of 98.5 with scores of: Biology  46, English Language 41, History 37, Maths Methods 33, Physical Education 44 and Psychology 49.
We also congratulate our second highest achiever, Katie Warner who attained an ATAR of 95.9 with scores of: Biology 43, Chemistry 37, English Language 43, Further Maths 41 and Maths Methods 36.
Our VCAL Dux for 2018 is Amber Johnson who has also been nominated for the VCAA VCAL Excellence Award.
Other highlights in summary:
39% of students attained an ATAR over 80
Median Study Score of 32
46 study scores of 40 or higher
study scores of 40 or higher in 19 different studies
35 students attained scores of 40 or higher
5 students received the VCE (Baccalaureate)
Mullum Cluster VET Awards in 7 different fields
VCAL Dux, Amber Johnson. Nominee for VCAA VCAL Excellence Award
Seasons of Excellence Nominees:  Hayley Curtis (2 studies), Indigo Lowery, Jasmine Cruickshank