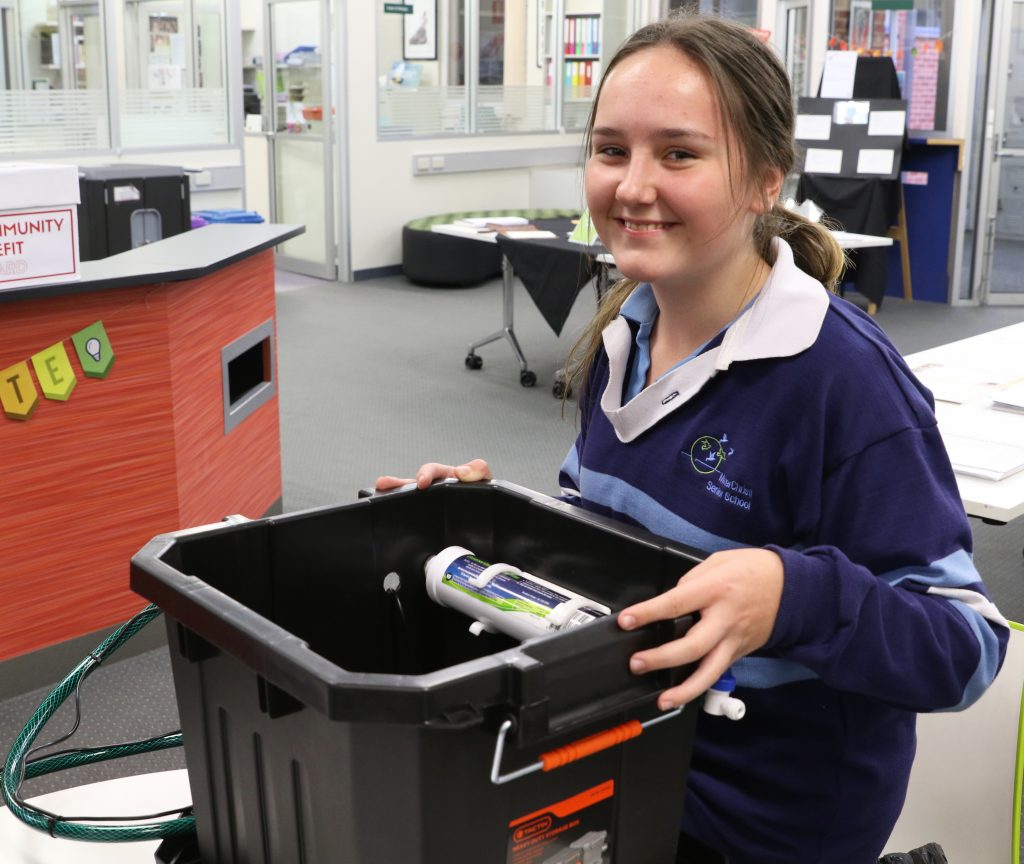 I chose my personal project on how to produce safe drinking water because I camp with my family and it is often difficult to find safe drinking water. I wanted to create a product that would provide filtered water and that could be easily transportable.
My aim was to achieve a solar powered water filtration system that worked in any weather and could be used by communities throughout the world. By researching various "hands on" techniques including how solar energy works, I created the desired design that used solar energy and incorporated a filtration system.
I enjoyed working on this project and learnt that research and perseverance are necessary to achieve your desired outcome.
Gemma Masterson
Year 10