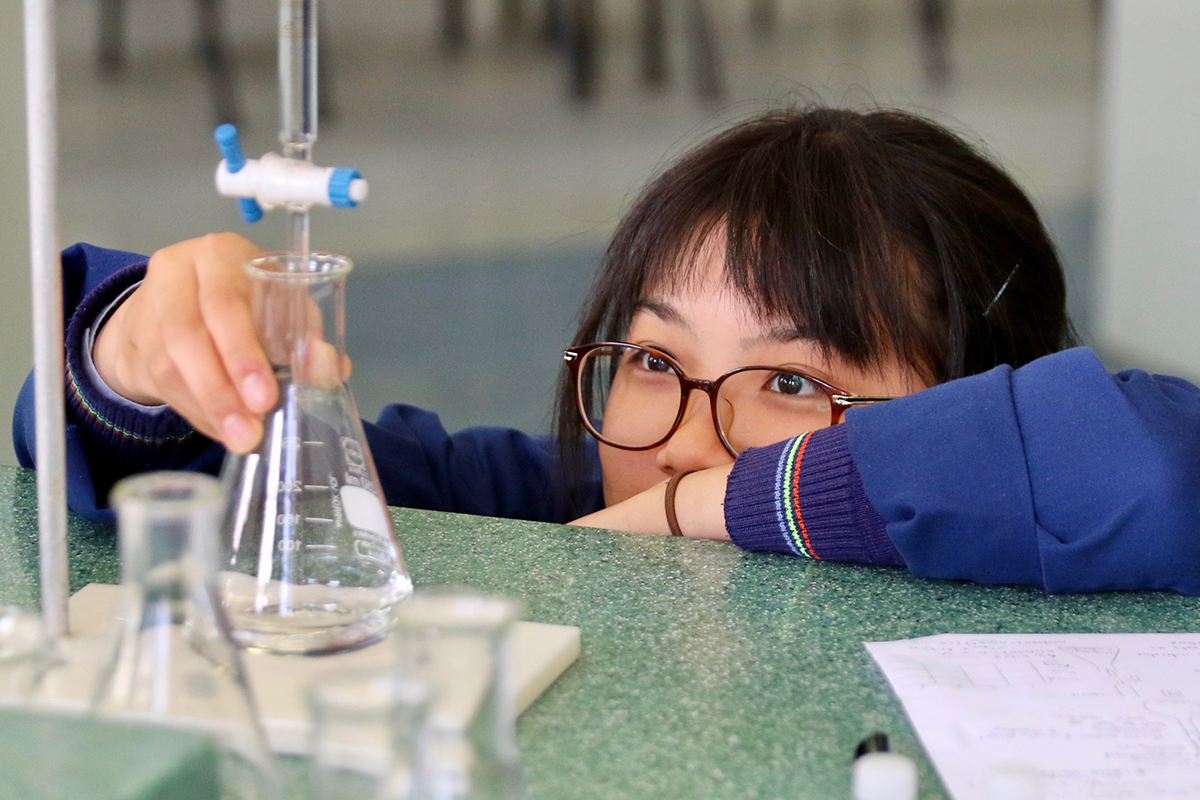 A reflection from Science Week 2019.
In recent years there has been a steady call for girls to be more actively involved in Science Technology Engineering and Maths (STEM).
Women are significantly under-represented in science and engineering disciplines with only 16% of STEM qualified people in Australia being female. This is now referred to as the STEMDER Gap.
Why is this an issue?
The STEM disciplines are at the core of innovations which will sustain economic growth and employment, create new industries and provide solutions for challenges now and in the future.
The STEM skillsets, mindsets and techsets will fuel the fastest growing industries so we must continue to encourage girls to step up to STEM and equip themselves to participate in the future of work.
An important aspect of this is actually showing girls what they can be. Girls can't be what they can't see.
We know that role models play a crucial part in developing girls' interests, but in STEM, female role models are barely visible. Wikipedia, the fifth most visited website in the world demonstrates a substantial STEMDER Gap. Currently only 18% of Wikipedia's 1.6 million biographies are about women. It's estimated 40,000 prominent scientists have been overlooked for dedicated Wikipedia pages, majority of whom are women.
At Mater Christi we also strive to create additional opportunities for our girls to see the possibilities in the world of STEM.
Our partnership with Yarra Ranges Technical School (YRTS), run by Box Hill TAFE, gives us access to industry standard equipment and experts. A number of programs are run through YRTS including STEM taster days at Year 7 (Virtual Reality, 3D Printing and Robotics), Wearable Technology workshops at Year 9 and Zenith intensive workshops at Years 7 to 9.
We also take full advantage of events and programs available to schools. This year for example, our students will participate in:
The University of Melbourne Amazing Spaghetti Machine Competition
Girl Power in Engineering and IT
RACI Titration Stakes
RACI Crystal Competition
Aurecons Bridge Building Competition
National Science Week activities
Maths and Science Competitions
Monash University Women in STEM and Leadership
… and anything else that inspires girls to think STEM.
While this Science Week reflection focusses on STEM, we recognise that STEAM (which includes the Arts) provides a broader approach to concepts through inquiry and problem-based learning methods used in the creative process.
STEAM is not a new concept. Just consider the work of Leonardo Da Vinci who showed us the importance of combining science and art to make discoveries and innovate.
Marlo VanderZalm
Head of Middle School