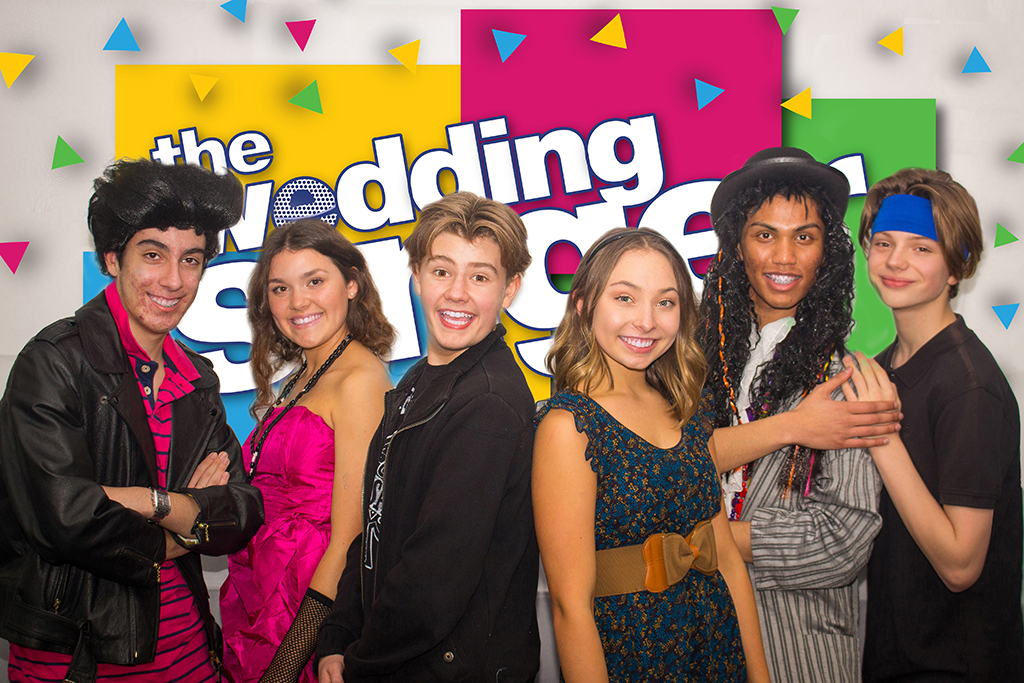 Opening night of our combined production The Wedding Singer is Wednesday 8 August!
Get your tickets now!  Available online from Burrinja Box Office: website.http://burrinja.org.au/burrinja-whats-on/what-s-on-all-events#weddingsinger
Student performers Alex and Chelsea talk about what being involved means to them and what you can expect from this classic 80's show.
How long have you been involved in Performing Arts?
We have been singing, acting and dancing from a young age.  At Mater Christi we have been involved in every performing arts event possible from House Performing Arts to Mary Poppins in 2017 and The Wiz in 2015. 'The Wedding Singer' will be our first St Joseph's Production.  We love getting on stage, especially during Production week when we are in the theatre working with the technical elements of a show.
What roles are you playing in the upcoming Production of 'The Wedding Singer'.
Alex: I am playing Julia Sullivan.  She is a 20-something year old who is mild mannered and quiet.  By the end of the show the audience will have the answer to the questions 'will she find true love?'
Chelsea:  I play Holly Sulivan who is Julia's cousin.  Holly is a bubbly, energetic and outgoing character who also strives to find a romantic counterpart.  Both of our characters sing, dance and act!
Why should people come to see 'The Wedding Singer'?
Everyone loves 80's music and clothing and 'The Wedding Singer' really embraces this.  It is a show that is really funny and entertaining and will have you tapping your feet.
Alex, what has been your favourite moment throughout the Production Process this year?
I have really enjoyed working together with new people to create an amazing performance.  Also, it has been wonderful honing the skills of my chosen craft as one day I hope to perform professionally on stage.
Chelsea, what has been your favourite moment throughout the Production Process this year?
I have loved being a leader to the younger students in the cast this year.  It's great to be able to give advice to younger students and share our love of drama. I have also really liked developing my creativity through preparation and performance.
What is your message to the Mater Christi and St Joseph's Community?
Get your tickets now!  You can buy them online from the Burrinja website.  Opening night is Wednesday 8 August and shows will be running all the way through to Saturday 11 August.  See you there!