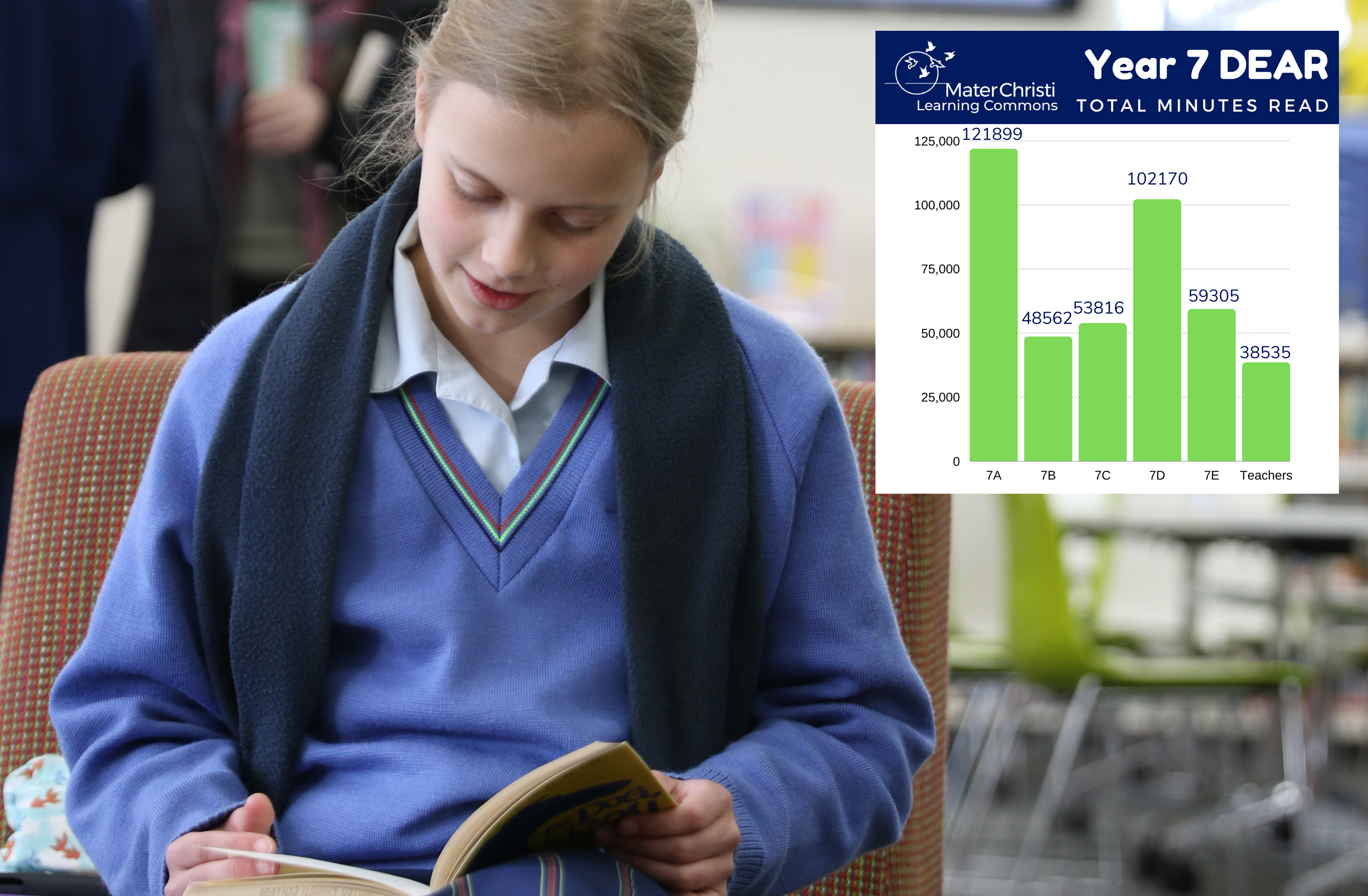 After seven weeks, our Year 7s have just finished the Drop Everything and Read (DEAR) Challenge for 2022!
The aim of the challenge was to inspire a love of reading across the year level, as well as to compete against other Pastoral Groups to see which group could accumulate the most minutes over the course of the term. Teachers also competed but it was very clear, early on, that they were no match for the keen readers in year 7.
Competition was fierce, but 7A were the overall winners having read for a total of 121,899 minutes - WOW! The class will celebrate the end of term with a pizza party. There are also certificates and prizes for the most consistent reader and reader with the most minutes in each Pastoral Group, that will be presented in year level assemblies.
While the DEAR Challenge is undoubtedly an excellent and engaging opportunity to win prizes for themselves and their Pastoral Groups, it's also a chance for students to challenge their perceptions of reading and supports them to make time to add this healthy habit to their lifestyles.
Congratulations to not only 7A, but also the whole of Year 7 who showed that anyone can love reading if they find the right book!