Scholarships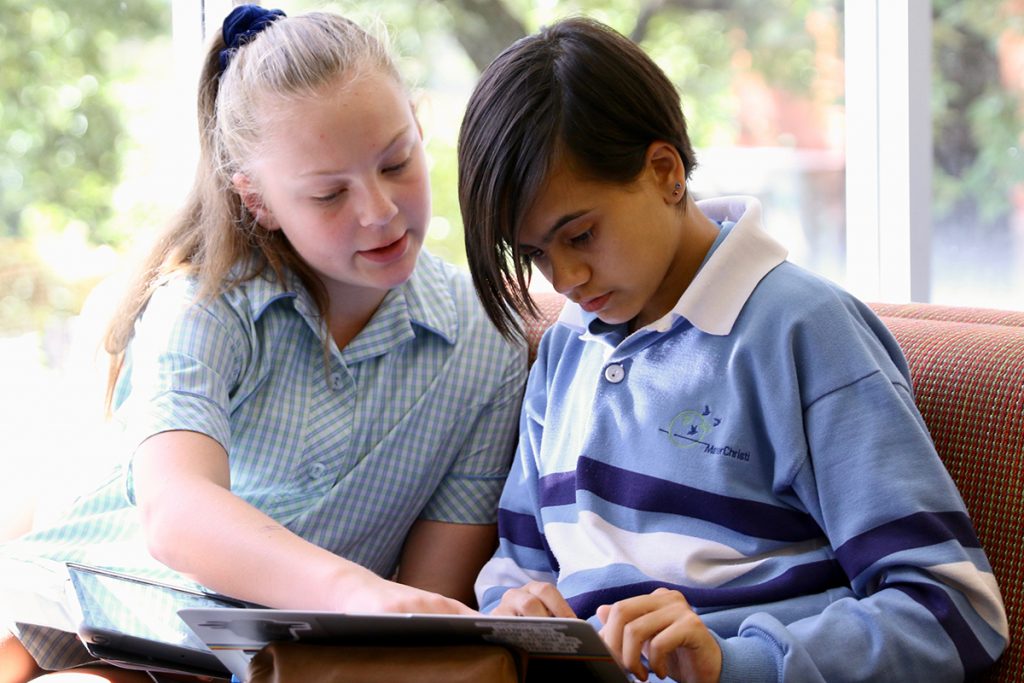 Mater Christi College offers Senior School Scholarships to Year 9 students and Emerging Leaders Scholarships to students currently in Year 5.
Emerging Leaders Scholarships - Year 7 2023
Open to all students currently in Grade 5.
Aim to provide girls in the outer eastern region with access to excellence in all-girls education.
Applicants are asked to tell us about their unique education aspirations, their achievements and to provide evidence of their 'can do' spirit in action.
Candidates attend an interview where a portfolio and school reports will be considered.
Applications for the Emerging Leaders Scholarship for Year 7 2023 have now closed.  Details about future scholarships will be advised in 2022.
For further information about the Emerging Leaders Scholarships, contact College Registrar, Kylie Lee or phone 9754 6611.
---
Senior School Scholarships
(Previously named General Excellence Scholarships)
Open to all Year 9 students currently enrolled and those not enrolled at Mater Christi College.
A three-year scholarship to support students who will complete their Year 10 and VCE studies at Mater Christi College.
Students are required to submit a one page CV on the testing day, which lists their achievements and participation at school or in their community.
Complete the ACER Level 2 Scholarship Test.
Registrations will open on Monday 26 April and close on Monday 24 May. For further information about the General Excellence Scholarships, contact the College Registrar, Kylie Lee.