Taster Days
As an extension of our School Tours, we welcome Grades 4, 5 and 6 girls to join us for a Taster Day.  During these morning sessions (9:30am - 12:00pm), students explore the school, join classroom activities and experience the "can-do" energy of Mater Christi College girls.
We recommend that families apply before August of Grade 5 (2020) for a place in Year 7 2022.
***** *****  ***** ***** *****  *****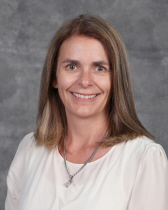 Tours and Taster Days are cancelled until further notice.
In the meantime we invite parents to contact Kylie Lee, Registrar by email or phone 9757 0810 to discuss any matters relating to Year 7 2021 and 2022 enrolment.
***** ***** ***** ***** *****  ***** 
2020 Taster Days
Friday 28 February

Friday 13 March

Friday 15 May - CANCELLED

Wednesday 17 June - TBC

Friday 7 August

Friday 11 September
Register for a Taster Day
Alternatively, please contact the College by phone or email to enquire about a Taster Day:
Phone: 9754 6611
Email: mcc@materchristi.edu.au