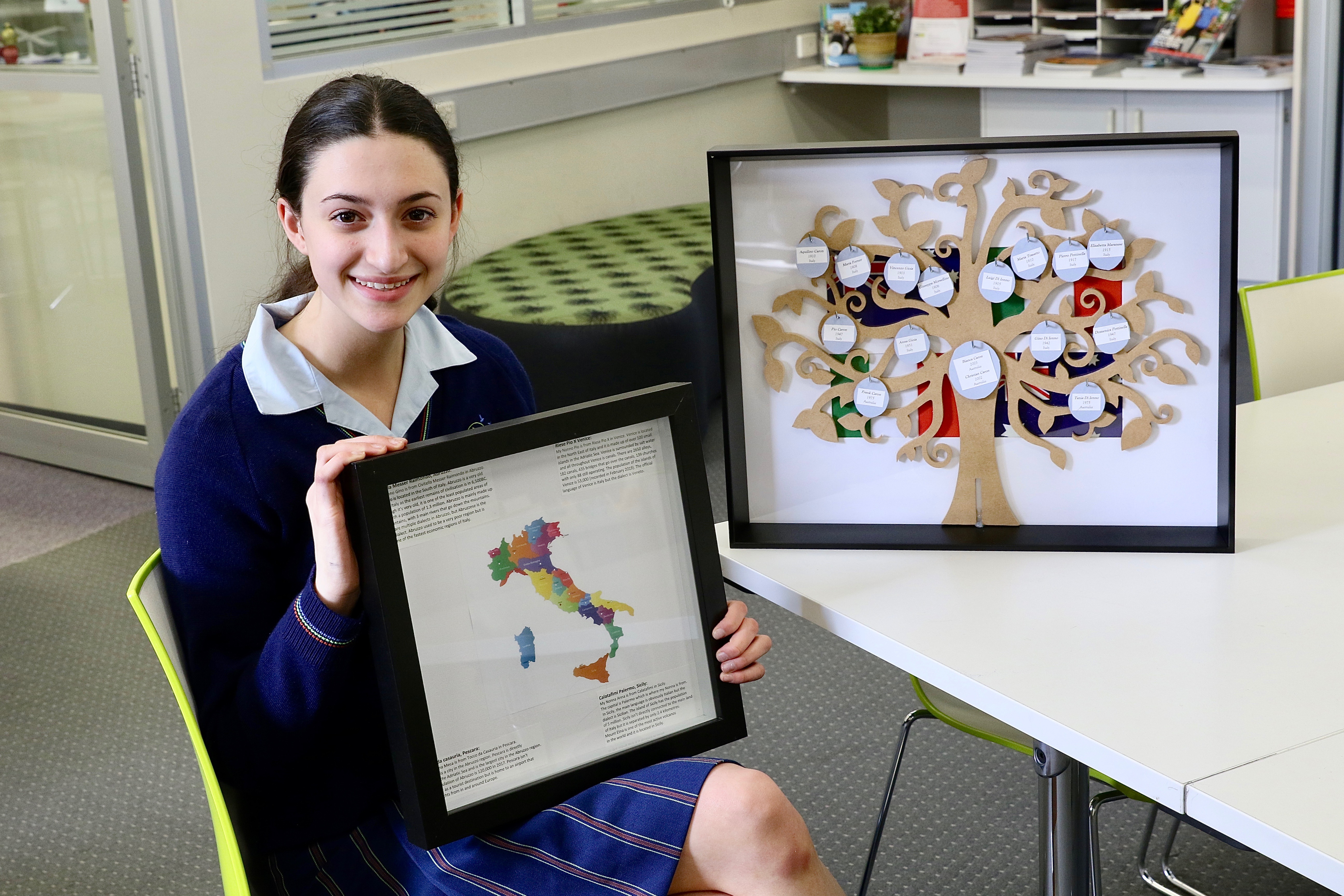 My personal project was about my family heritage and the towns my four grandparents came from in Italy.
I chose this topic because I think all families should have a Family Tree to pass down to future generations.
Before I started, I didn't know much about where my grandparents were from. I researched the names, dates and places of birth of my parents, grandparents and great grandparents.  I also found out as much as I could about the four towns my grandparents were from.
I then decided how to present the information in a clear and interesting way.
Completing the project required good organisational skills to ensure everything was completed on time.
Bianca Caron, Year 10