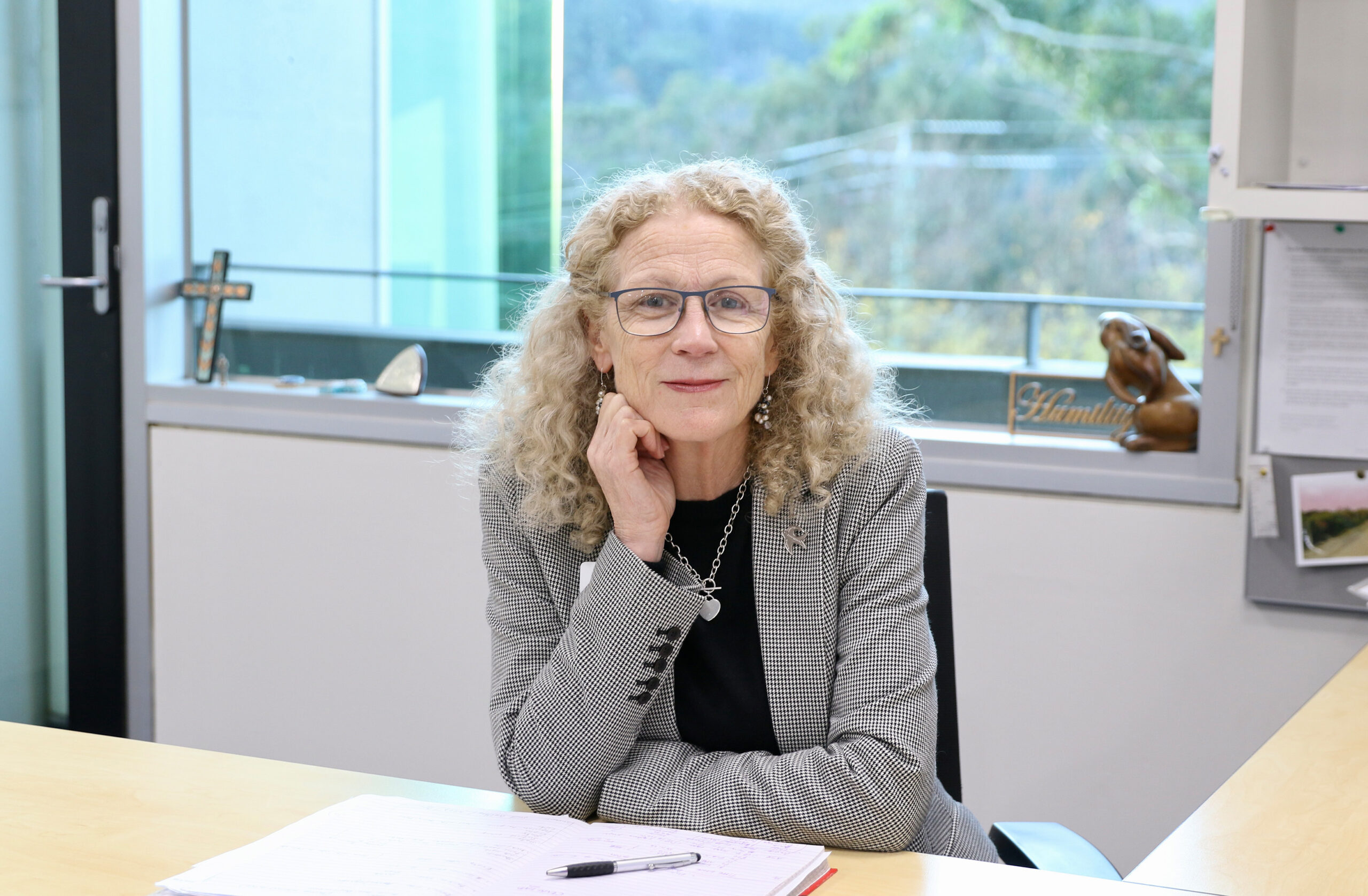 As Term 2 draws to a close, we say a very fond farewell to our Deputy Principal – Staff and Students, Julie Feeney.
Julie's life has been intertwined with the Mater Christi community – first as a student, then as a parent and staff member. And so, we celebrate the contribution Julie has made to the College.
Julie completed her secondary education at Mater Christi in 1973. After Year 12, she studied at Melbourne State College in 1974, majoring in art – a passion that remains today. She then transferred to Victoria College (Rusden) now Deakin University and qualified with a Bachelor of Education with majors in English and Drama. That same year, she married her husband Vin.
Julie's first teaching job was at Ferntree Gully Tech – which became Glenfern Secondary College. Through this experience she learned a lot about young people, education, engagement and herself, rising quickly to become Year 9 Head of English and Humanities.
Over the coming years, Julie combined raising her family with part-time work, continuing to update her skills, and keep her finger on the pulse in education.
A career move for her husband led the family to Ararat, where Julie maintained her professional involvement, working at various secondary schools.
Later returning to the Hills, Julie took up a position at Aquinas College and entrusted the education of her daughters to Mater Christi. She then transitioned from parent to employee – taking up a teaching position at the College in 2003.
Two years later Julie progressed to VCE Coordinator. She became a Learning Leader in 2007, Head of Senior School in 2008 and Deputy Principal in 2013 – a role she has held since, including six years as the sole Deputy Principal.
Always a believer in continuous improvement, Julie completed a Masters Degree in Educational Leadership, sat on the Executive of the VCSSDPA – DP Association, continued to read, innovate and try new ideas and of course maintained her deep commitment to Good Samaritan Benedictine spirituality.
So as Julie's working career reaches its conclusion, we thank her wholeheartedly for the many lives that she has touched in her time here, quietly, under the radar and without fanfare.  We thank her for all that she has invested.  We thank her for her steadfastness during difficult times.  We thank her for her exacting standards which we will strive to meet into the future, and which have left an incredible cultural legacy.  We thank her for the gift of presence – always ready to support students and staff.
And finally, this quote from a current Mater Christi family, sums up the feelings of all in our community very nicely:
"Thank you for all the tremendous hard work you have given to the Mater Christi school community.
Our lives have been enriched by your quiet dedication and support, all freely given with an open heart and a lovely big smile! 😊
We will miss you but we thank you again and God's Blessings for a wonderful retirement!" - The Telling Family