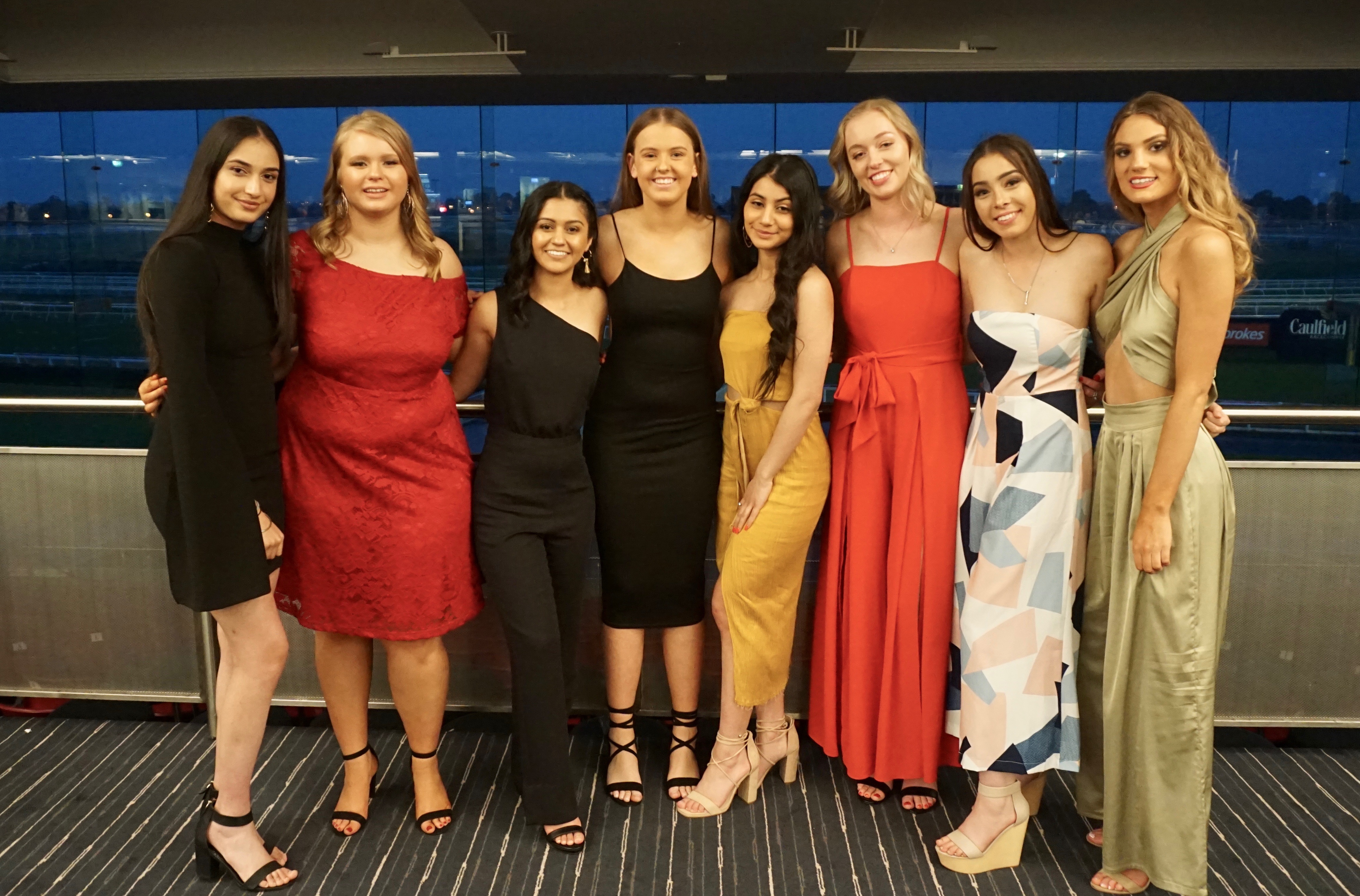 A farewell message to the Class of 2018 from Mary Fitz-Gerald, delivered at last week's Valedictory Dinner.
Good evening to everyone here tonight and most importantly congratulations to our new Mater Christi College graduates the class of 2018.
Tonight truly marks a significant moment and achievement in your life journey, the end of formal schooling and the beginning I trust and we all expect of informed, compassionate and creative adulthood.
We, as parents, family, friends, teachers and staff, are proud to be here tonight with each one of you, to acknowledge your graduation from secondary school and to wish you well for the future, through whatever challenges, joys, failures and successes might lie ahead.
Let me remind you yet again to take the College Motto as your succinct guide for future actions… be informed, that is properly find out what's going on – an immediate example since you will be voting in upcoming elections, do the research before you select a candidate.
Next… be compassionate. Look out for the needs of others, near and far.  Remember Fr Vu's message where his red cutout ears became a loving heart.  In all your interactions with others, listen attentively and above all, show kindness.
Finally be creative. Be ready to share your ideas and your perspective. Our Benedictine philosophy is firmly based on recognising all voices, including especially for you now, the voices of young people. Heaven knows our world needs new leaders across so many fields, so speak up, make sure we hear you.
A final message comes from Pope Francis when he said: "The times we live in do not call for young 'couch potatoes'… It requires only active players on the field, and there is no room for those who sit on the bench… life is always beautiful when we choose to live it fully, when we choose to leave a mark."
So the message quite simply is to avoid going into 'early retirement' and live life to the full. Gird yourselves fully for life. Dress up for experiences aplenty, for joy, for grief, for giving everything a good go, for taking that 'can do'approach which was always encouraged throughout your days at Mater Christi College.
Now to all others here tonight, on behalf of our graduates, I would also like to thank and congratulate you, their parents, families and friends who have nurtured, challenged, supported and above all loved these girls through 13 years of schooling.
May you all enjoy now some relief, not only from school fees, but from the more demanding business of supporting your daughters through the random peaks and troughs of adolescence. It has been a privilege to work in partnership with you in providing a productive and informative learning framework for her academic, spiritual, physical, social and emotional growth.  It is my hope that you and your daughters move together into the next phase of your lives with pride, gratitude and excitement.
So I conclude with a blessing:
May God bless you with gifts.
May you also be blessed with a heart that rejoices in the gifts of others.
And may all our gifts, yours and mine, work together to bring us peace.
May you bless the many communities in which you live, work and love
May God bless your lives and fill your hearts and souls with courageous love
May we together continue to be informed, compassionate and creative people.
God bless the Year 12 Class of 2018.