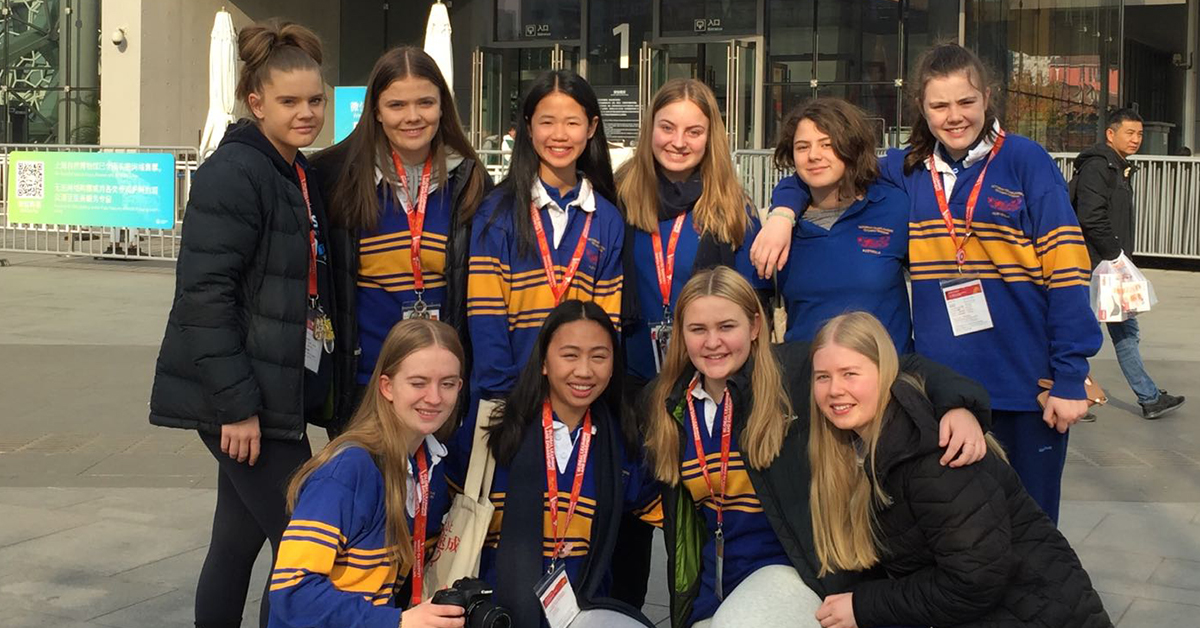 As our time in Nanjing comes to a close and we look back on the experience, we see all that we have achieved.
At the beginning of our time in Nanjing, our hosts Yangzi High School provided an opening ceremony where they welcomed us into their school community for the next three weeks.
On Monday at the closing ceremony, our hosts and the VYLC students combined efforts to celebrate our learning and achievements. We performed martial arts, waist drums, Diabolo, the Bamboo Dance, Beijing opera, ocarina, and Crosstalk; demonstrating our understanding of Chinese culture.
We have been able to enhance our leadership skills by speaking at school visits, opening and closing ceremonies, helping teachers, Yangzi staff and students and speaking in Chinese to locals all the time.
Brianna Wilcox, Year 9
We have learned so much on our trip to China.  We have further developed our Chinese language, and learnt more about life in China.  We have learnt how to use chopsticks properly and how to get up early and put ourselves to bed, no matter how excited we are.
We have developed new skills, from Diablo to folding dumplings and how to play waist drums. We have learned how different school life in China is; they go to school from 7am to 8:30pm, study for 2-3 hours afterwards and spend all weekend doing homework.
We have learnt that leaders aren't necessarily people who stand up and speak, but also people who sit down and listen. We have pushed through together as a group, no matter how grumpy and tired we got, and we supported each other to the finish line.
The things we have learnt and the memories we have made will stay with us throughout our lives.
Sara Carlin, Year 9