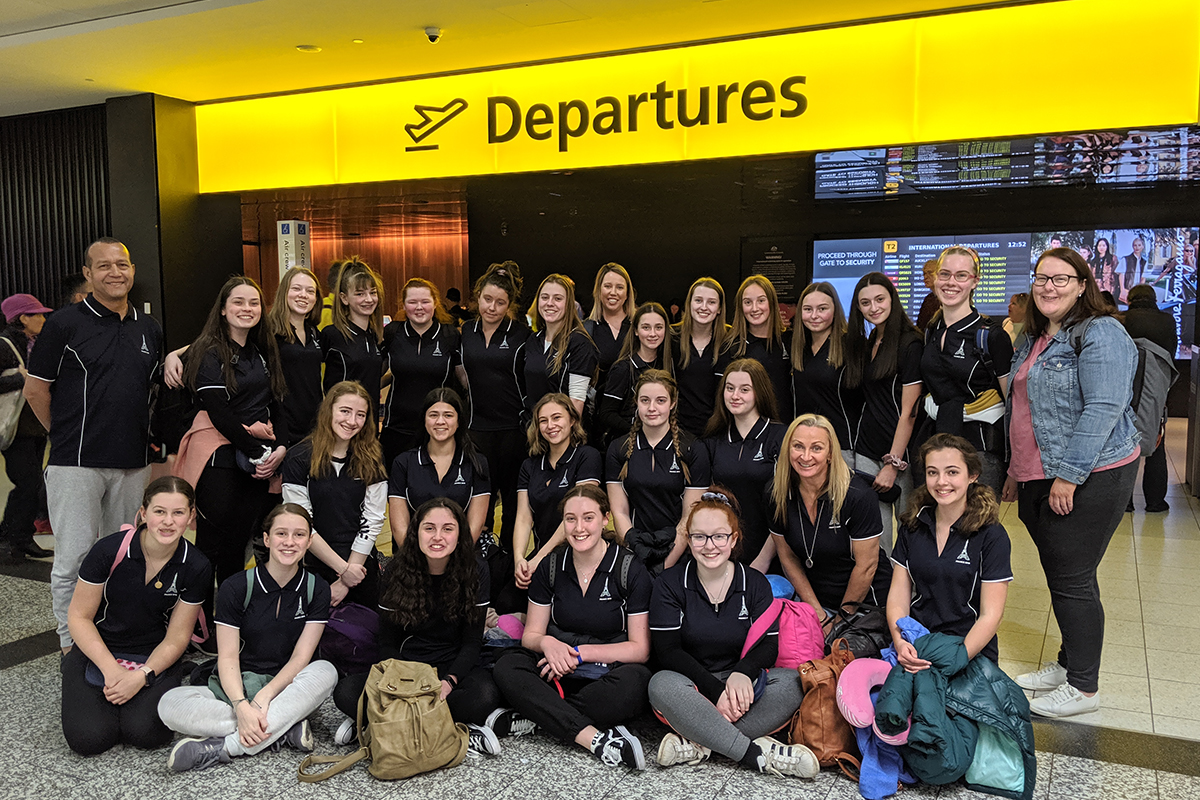 On Monday 16 September, 23 students and four teachers embarked on the trip of a lifetime to France. We were excited and nervous about the adventure ahead, as we said goodbye and headed to the airport.
Arriving in Paris was very exciting. We checked in to our accommodation quickly, eager to start sightseeing and experience the French culture.
Over the next few days we saw and learned many new things, while putting our French language to the test. We visited the Louvre Museum, Arc De Triomphe, the Eiffel Tower, Notre-Dame de Paris, the Mona Lisa, and many churches along the way.
Next, we travelled to Amiens with our fantastic bus driver Mario. Amiens was a very interesting place. We visited many battlefields, learning about the wars that Australia fought in and how our country is connected to France. We visited many museums and reflected on Australia's past, how much Australians sacrificed and the legacy the soldiers left behind.
We then travelled by bus to Rouen to meet our host families. Many of us were nervous but excited to meet our family. We would spend just under a week with them, while we attended a language school for international students learning French.
I was excited to learn new skills and work on my French language more. After school, at 1 pm every day, we would eat lunch at a park near the school. We would then split into our study groups and complete activities including a tour of the old town, a scavenger hunt around the city and, my favourite, macaroon making.
During our time with the host families, we had the opportunity to observe the way they spoke and pronounced their words and also to explore the French diet. Some girls had an English-speaking family or children that knew some English, whilst others used translator Apps to communicate. I learnt a lot from my family and took away many memories and recipies that I will share with my family at home.
After sad good-byes we headed back to Paris for some final sightseeing and shopping, and to explore the amazing gardens including at Versailles.
We spent our last night in town, in a small café, with all 27 travellers plus a visit from Mr Sarris.
On behalf of the students, we would like to thank the teachers that made this trip possible. It was an experience we will never forget. We all made many new lifelong friendships and learned so many things. It really was a wonderful trip.
Chelsea Green, Year 9