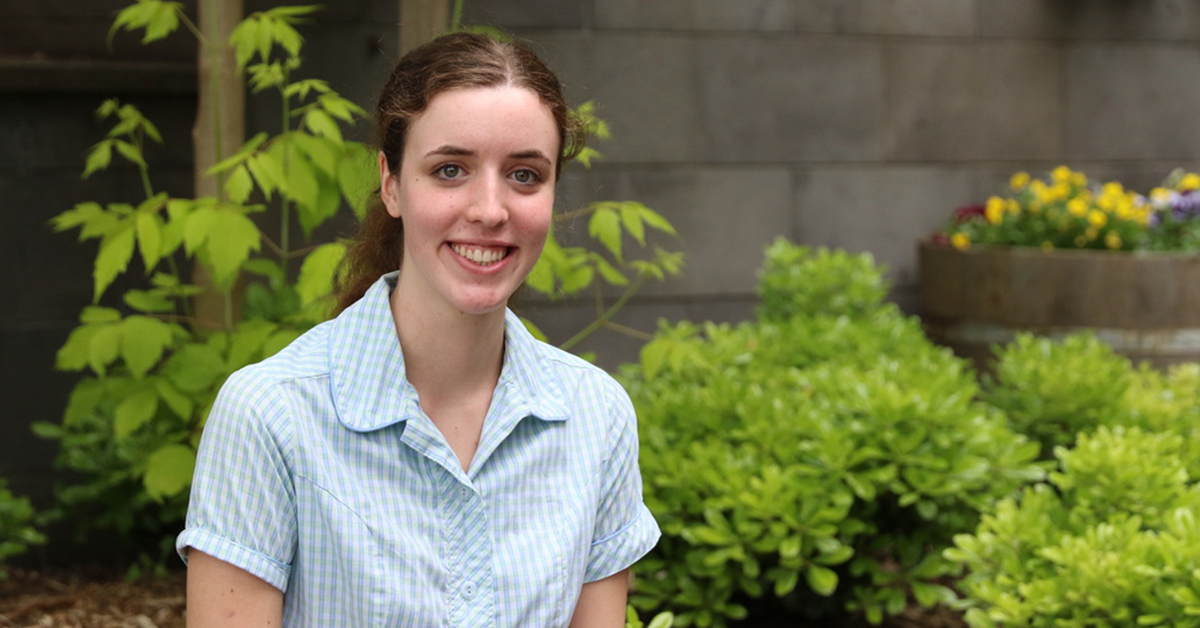 2018 College Co-Captain Emily took every opportunity to be involved and to challenge herself during her time at Mater Christi.  Her self-motivation and passion to do her best paid off in more ways than one.
"I have loved my time at Mater. It has been awesome."
Since Emily commenced in Year 7, she has taken every opportunity to be involved and to challenge herself, culminating in her appointment as College Co-Captain. She particularly recalls formative experiences in debating, productions, the Environment Team, leadership programs and travels to Central Australia and China.
Emily is an enthusiast, self-motivated and passionate about doing her best, "I am the only one who can make it happen". Her well-grounded values and ability to see the bigger picture was reinforced through her participation in the Global Young Leaders Conference in the USA. "Although the world is geographically big, as humans we have so much in common."
Emily has taken a gap year in 2019 and intends to continue her studies in the Commerce and Global Studies field. Emily's ATAR of 87.05 opens many opportunities for whatever she chooses for 2020.
This forms part of a series of stories from the class of 2018. For an overview of student achievements and academic results, read our post Celebrating Year 12 2018.