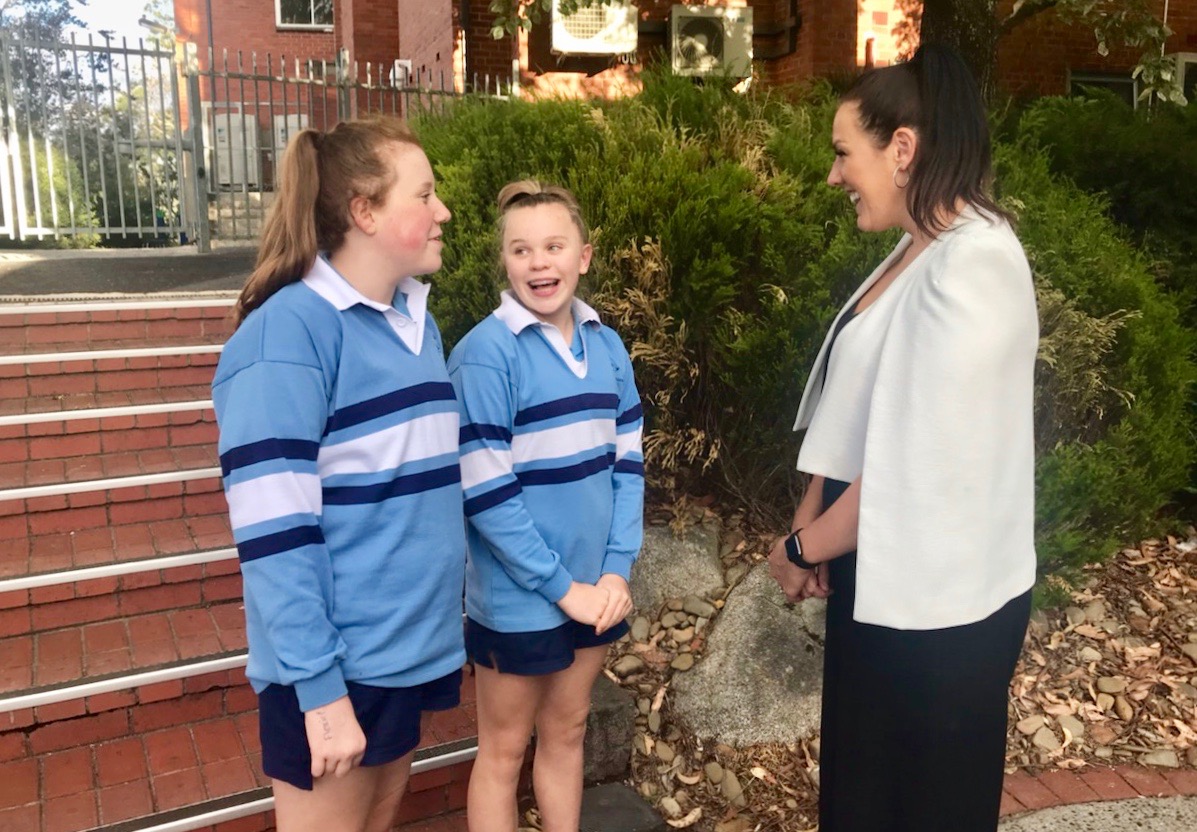 Each year, Mater Christi College hosts some of Australia's leading thinkers, authors and speakers in a series of engaging seminars for parents.
Recently, Andrea Downie from Project Thrive provided Year 8 & 9 students and parents with fresh thinking as well as practical ideas and strategies.
A fun but simple counting activity highlighted Andrea's contention that attention grows in direct correlation with active neural pathways. We were all engaged… and the message was clear. Activity stimulates the brain across a lifetime and relationships are fundamental for wellbeing.
Andrea identified the unprecedented social pressures that young people experience as greater than earlier generations and especially from social media.  She outlined a variety of ways for parents to 'outsmart the smart phone' world – talk with young users, avoid sneaky tricks but limit times, set boundaries for use, know how it works, spend time together and most of all, recognise the positives offered by technology.
Resilience is an essential component and for it to grow, we need to foster a strong emotional competence, positive self-talk, access to one significant adult, a strong sense of spirituality and a clear passion or spark.
Citing from The Whole-Brained Child of Dan Seigel, Andrea advised parents to focus on strengths rather than weaknesses, and to offer an optimistic and resilient outlook in discussions and communications with young people.
In line with our College theme for 2019, Build community – welcome all as Christ Andrea's message highlighted the importance of joy and good relationships so that those in our families and here at school, can grow as "compassionate women of faith who will take part actively and creatively in the affairs of society." (MCC Mission Statement)
Mary Fitz-Gerald