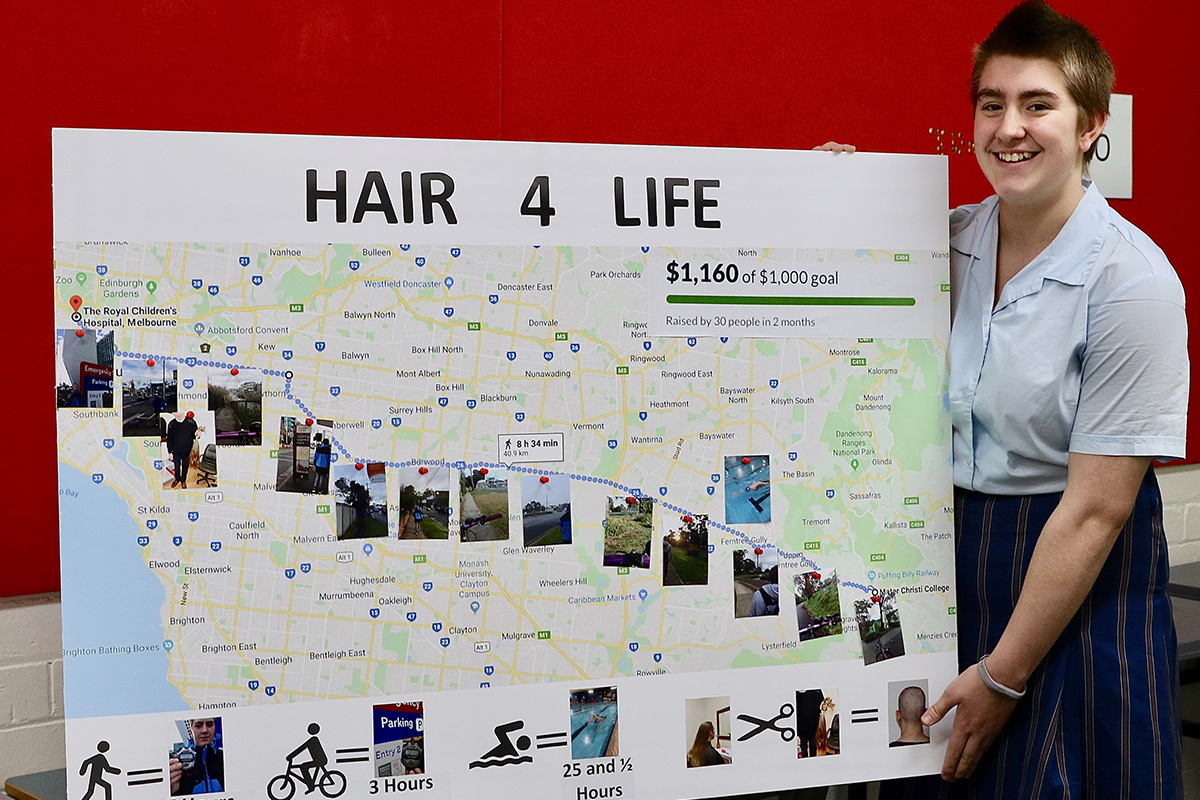 Recognising the privilege and freedom she possesses as a healthy person, Ella wanted to raise money and awareness for the challenges faced by children going through chemotherapy.
I chose this topic because I realise how lucky I am to be able to exercise and do what I wish with my own hair.  I think it's extremely important to remember the freedom we have and not to take it for granted. I have always wanted to donate my hair to a cancer foundation and raise money to support those experiencing it.
I set a goal of raising $1000 and to do this I created a Triathlon. I covered the distance between Mater Christi College and the Royal Children's Hospital; first by walking, then riding, then swimming, and recorded how long each journey took me. I was able to enlist 32 sponsors and raised $1160 in total.
Through the project I researched different aspects of cancer, including what happens for children during chemotherapy and the kinds of support available to them and their parents. I learnt that children undergoing chemotherapy often lose their own identity and can gain, strengthen or lose relationships with family and friends.  From a personal perspective, I was surprised how cold I was outside after shaving my own head, and how it affected my immune system.
I really enjoyed creating my Personal Project and having people donate to my fundraiser.  I felt like I accomplished something huge and helped a child in need.
Ella Liebler, Year 10