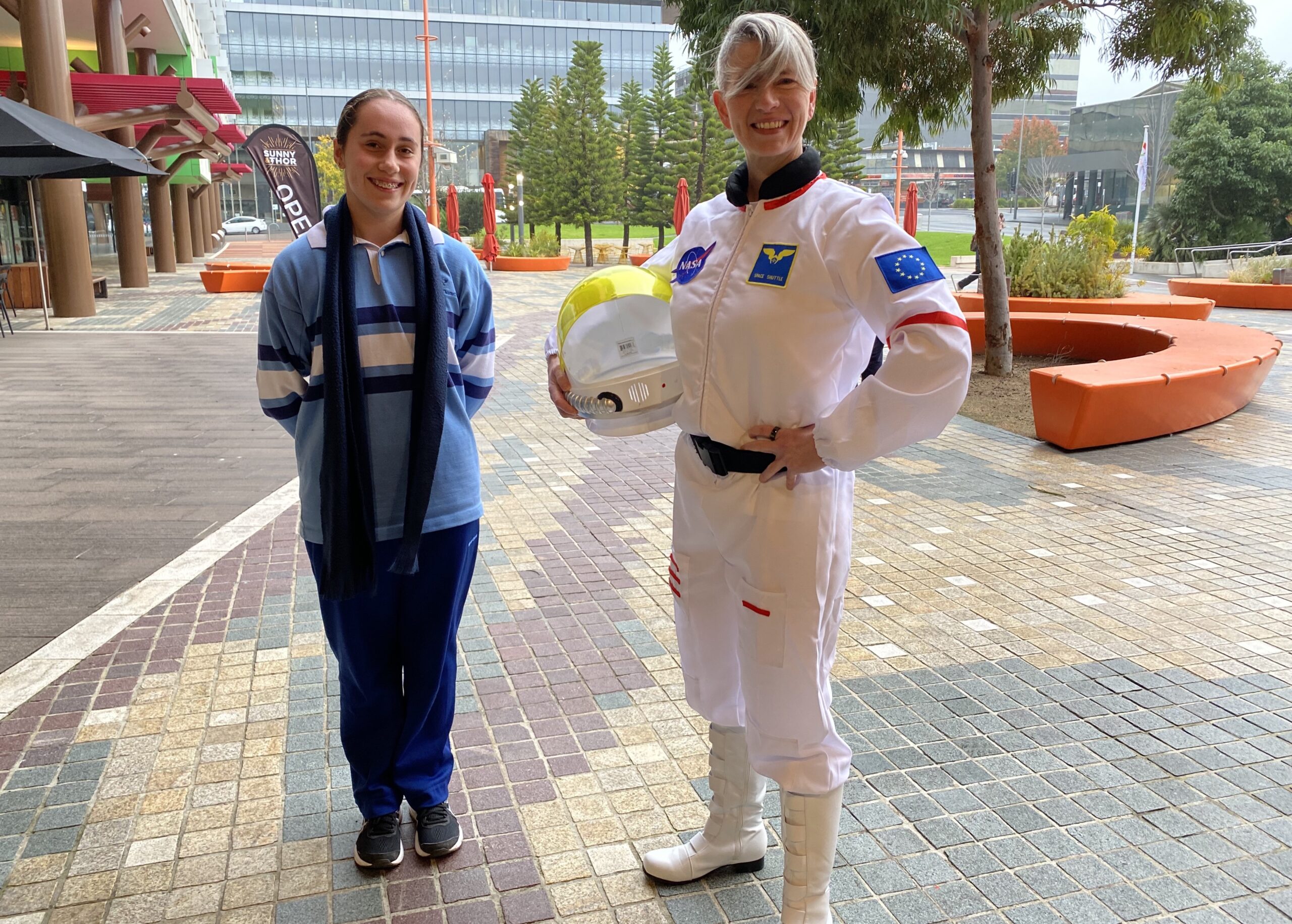 Meeting Mars One Program candidate, Dianne McGrath has inspired Gemma (Year 9) to work towards a more sustainable future for our planet.
Dianne McGrath is a one of 100 international candidates for the Mars One Program, a one-way trip to Mars. This mission aims to set up the first human colony on Mars and Dianne is keen to help. She specialises in food sustainability and is a director on the board of the Open Food Network.
When my dad said he was being interviewed by a possible astronaut, Dianne McGrath, I realised I had heard of her name before. In our first Zenith lesson, we were tasked to research Dianne and the Mars One program.
The idea of meeting someone who could possibly be going to Mars fascinated me. I had so many questions.
I was extremely keen to know the answer to one burning question: What is the one thing which makes you want to leave everything to go to Mars, knowing you can't come back to Earth? In her response she mentioned how passionate she was about sustainability and how significant sustainable living will be when Mars is being colonised. She said, to able to live sustainably on Mars we must first be able to live sustainably on Earth.
After meeting Dianne and hearing what she had to say, I had a realisation that if we want to be able to eventually live on Mars, we really need to start taking care of this planet. How will we be able to manage two planets when we can barely take care of one?  It is people like Dianne who have inspired me to want to make a change.
Gemma Przychodzki, Year 9