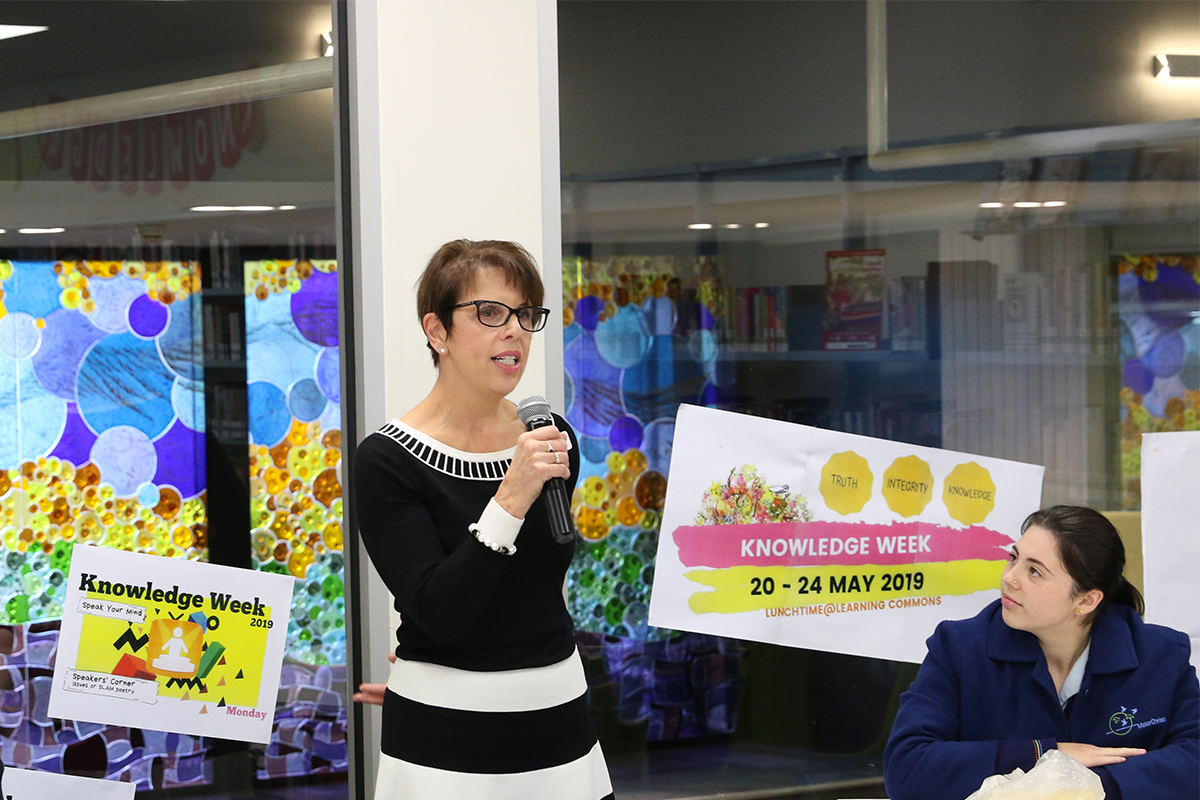 Emerging technologies and access to seemingly unlimited information was seen by some as an existential threat to libraries.
However, enlightened teacher-librarians saw opportunities to transform their services, adapt to the new information literacy needs of students and to become a hub of support for wider learning. Libraries became Learning Commons.
We are fortunate that our Library staff, led by Jennifer Cain has been inspired by the possibilities and determined to engage students in diverse learning opportunities. In many ways, the Mater Christi College Learning Commons has been at the leading edge of this transformation in school and community libraries.
While the core business has always been about information, research, literacy and nurturing a love of reading, our Learning Commons has initiated many wider opportunities such as Maker-Space and Knowledge Week which recently featured in the Canadian Schools Libraries Journal.
We congratulate Jennifer and the Learning Commons team on this international recognition and for enacting our mission to be… "educationally innovative to meet the challenges of a rapidly changing society".