Pastoral Care and Wellbeing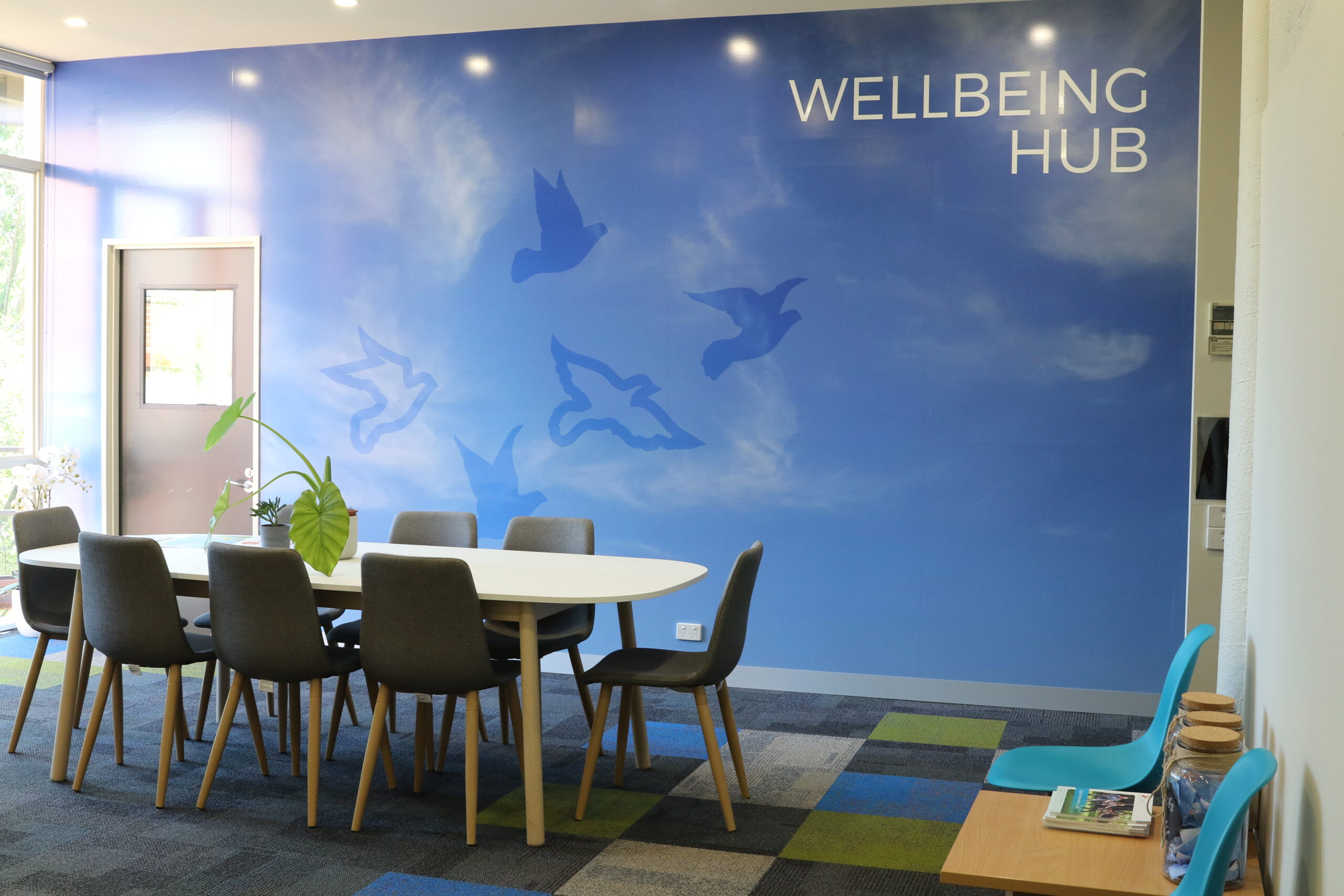 Mater Christi College is a vibrant, inclusive and warm community where girls feel safe, build friendships and become intelligent and reflective learners.
---
Pastoral Care
Home Groups are at the core of Mater Christi College's Pastoral Program.
Within their Home Groups, students:
explore developmentally appropriate topics;
establish connections;
build resilience; and
strengthen their capacity to deal with life's challenges constructively.
Each Home Group consists of students from the same Year level and is led by Home Group Mentor who generally teaches the students in one other class. Students also belong to a House Group and will engage in a variety of House based activities that extend connectedness across the College.
Home Group Mentors oversee learning and wellbeing for students in their Pastoral Group and are supported in this task by Year Learning Leaders. The Home Group Mentor offers a direct link between students, families and the College.
Our Pastoral Care Program is built into the student timetable each week and is central to our vibrant, inclusive and warm community where girls feel safe, build friendships and become intelligent and reflective learners. In 2022, the College is implementing the University of Yale RULER program in Years 7 - 9 and the Respectful Relationships program in Years 10 - 12.
---
Wellbeing
Wellbeing incorporates the physical, social, spiritual and emotional development of each student and is central to Mater Christi College's learning environment and school improvement plan.
A safe and effective place to learn, with strong, supportive and trusting relationships, are vital for students to be engaged and connected at school.
We recognise that parents/guardians are the primary educators and nurturers of our students and we work in partnership with families to support the learning and wellbeing of our students.
The Pastoral Group teacher (now Home Group Mentor) offers a first contact point with the College for parents/guardians and families. We encourage families to have regular communication with teachers, participate in Progress Meetings and contact the College whenever a need arises.
Click here for links to a range of valuable parenting resources.
---
Student Support Services
Student care is enhanced professionally through the provision of the Counselling Centre and Health Centre.
Registered psychologists collaborate with teachers to develop a pastoral care program for all students to support their learning and wellbeing and, as required, provide individual counselling and assessments. Ongoing or additional support needs are referred to appropriate agencies and mental health practitioners.
Registered nurses provide assistance for first aid needs, school-based care for students with chronic medical conditions and health care resources.
Parents may contact Student Support Services via email:
counselling@materchristi.edu.au  
healthcentre@materchristi.edu.au
Click below to download Health Centre forms
---
Therapy Dogs
In 2022, the College has engaged therapy dogs for the first time.
Pippy Longstocking and Bob (both Pyrenean Mountain Dogs) are in training and will attend the College on a rotational basis over the next 12 months while they are learning their new roles.
We are committed to implementing this program in a way that promotes the health and safety of all members of the Mater Christi community.
Therapy dogs have been shown to assist in the reduction of the stress hormone, cortisol, which can calm students who are experiencing anxiety and other complex emotions.