VET and VCE-VM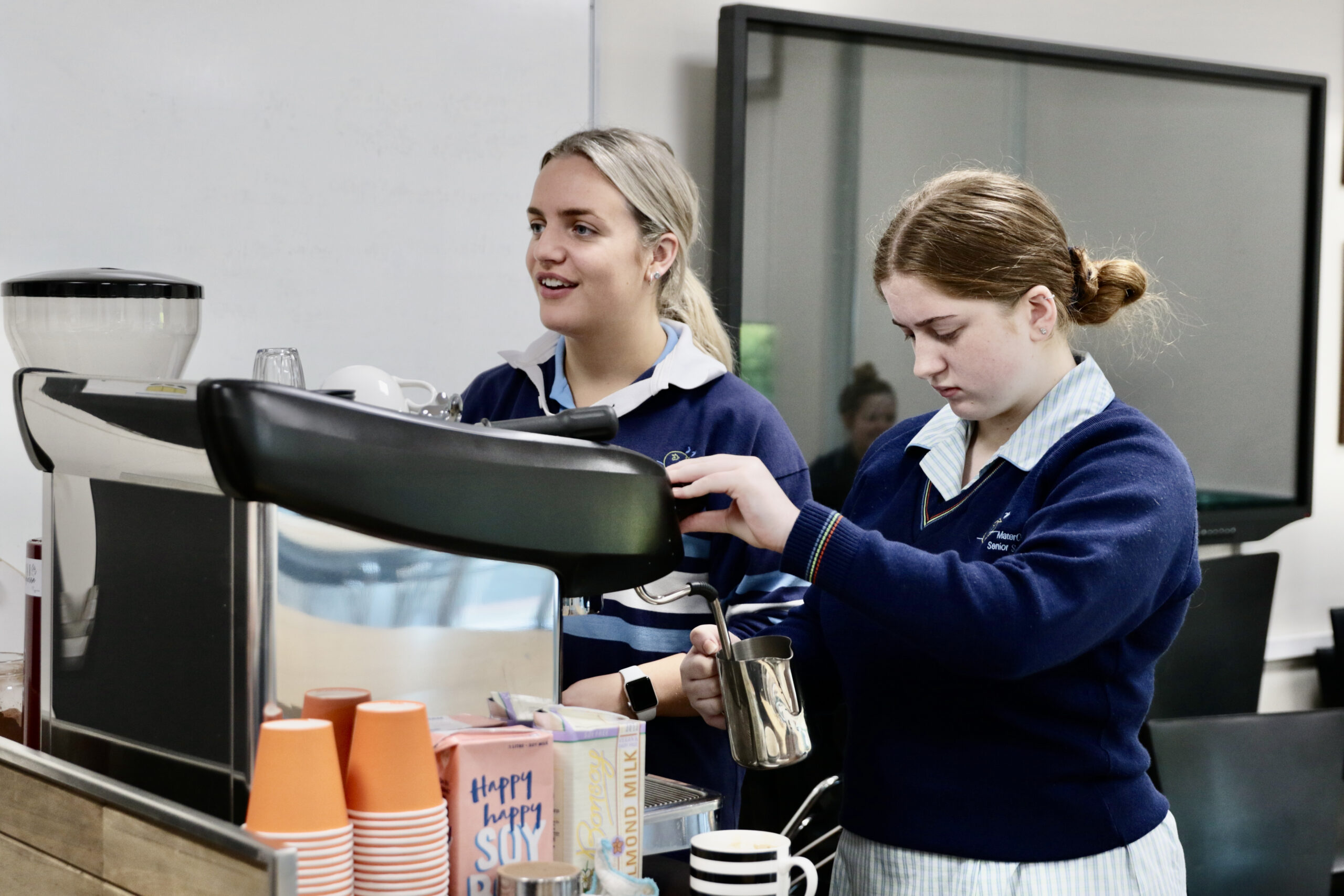 Mater Christi College students are motivated learners who graduate with region leading academic and vocational results and the confidence to pursue their dreams. At Mater Christi College, we actively assist students with careers and pathways planning, including individual access to the Morrisby Profile career planning tool from Year 9.
Students are encouraged to focus on their own strengths, ambitions and goals, and to use the knowledge, skills and support provided to manage their own future pathways.
Vocational Education and Training (VET)
VET provides an opportunity for schools, training institutes and industry to work together in preparing students for employment and further training.
Mater Christi College offers VET courses that contribute to satisfactory completion of the VCE, VCE-VM and provide a VET credential that is recognised nationally. Some VET programs offer VCE Units 3 & 4 status and can be included in the calculation of the ATAR. Details of this should be confirmed with the College's VET Learning Leader or Careers Counsellor.
Victorian Certificate of Education (VCE-VM)
While the VCE is a good option for students who would like to go on to further education at university, there are alternative pathways. The VCE-VM is a vocational and applied learning senior secondary qualification within the VCE. It gives students greater choice and flexibility to pursue their strengths and interests and develop the skills and capabilities to succeed in further education, work and life.
School-based Apprenticeships or Traineeships
School-based Apprenticeships or Traineeships also provide vocational options that contribute to the VCE. Students can be in paid work and engaged in a training contract. This program would then include:
VCE/VCE-VM studies at school
Vocational training at a Registered Training Organisation, e.g. a TAFE institute
Part-time, paid work and training in industry.