Year 10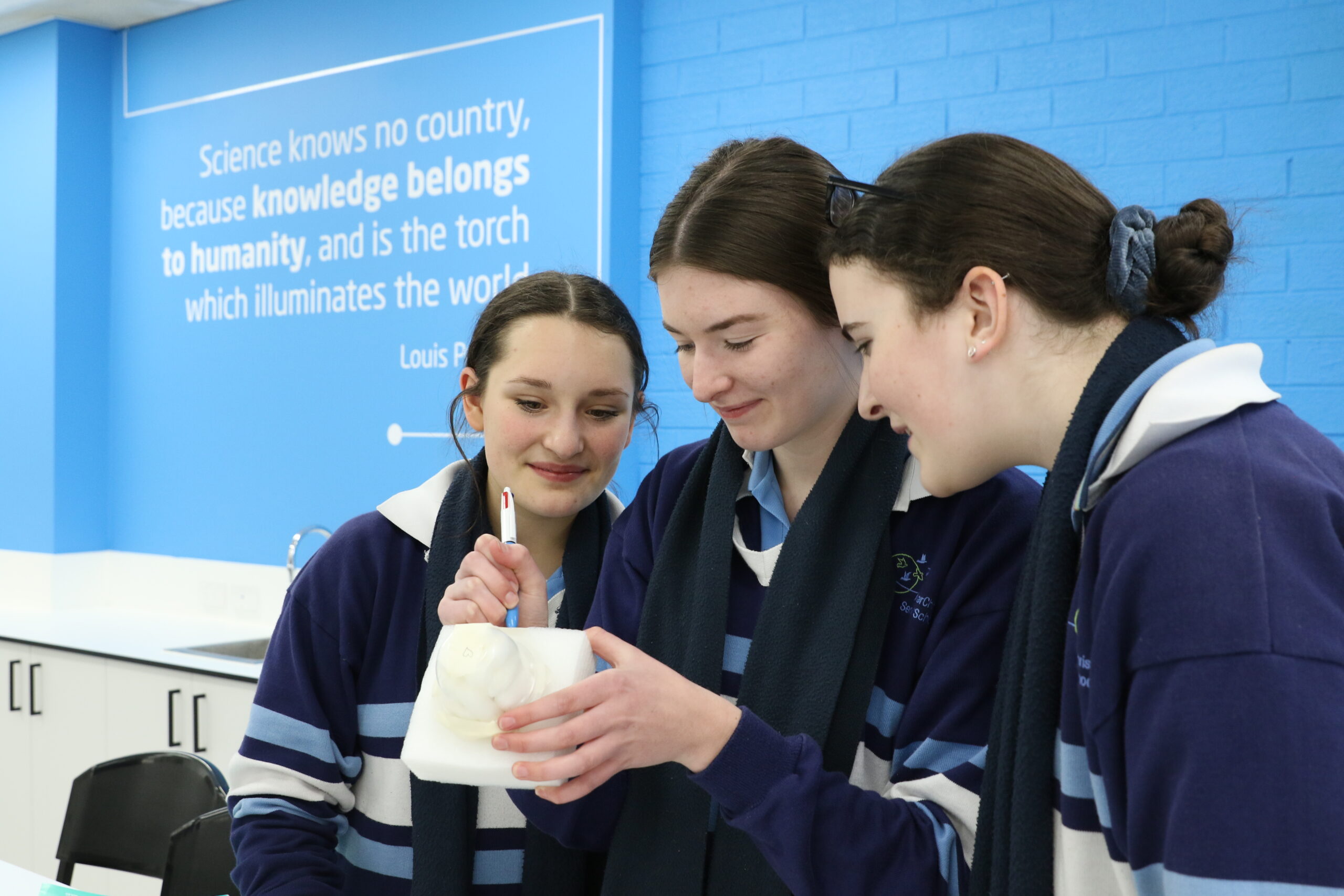 Mater Christi College is a vibrant, inclusive and warm community where girls feel safe, build friendships and become intelligent and reflective learners. In Year 10, girls become part of the Senior School and their subject choices expand significantly.
Students continue with a combination of core and elective studies which can include access to VCE and VET studies. There is lots of help for students and parents with these decisions.
Core Units
Religious Education (selecting from Religious Education and Youth Ministry)
English or English as an Additional Language (EAL)
Mathematics (selecting from Enhancement Maths, General Maths, Foundation Maths)
Science
Electives
In addition to this, students select 7 electives. This selection must include at least one elective from each of the following Domains.
Arts and/or Technology
Health and Physical Education
Humanities
Languages Other Than English (LOTE) (Chinese or French)
The remaining 2 choices can be selected from any Domain, excluding Religious Education and Mathematics. Students can also include a Higher Study in their program and must also submit a Higher Study application with their subject choices.
For Year 10 Course Information and Resources, click here
Mater Christi College students are motivated learners who graduate with region leading academic and vocational results and the confidence to pursue their dreams.