Year 9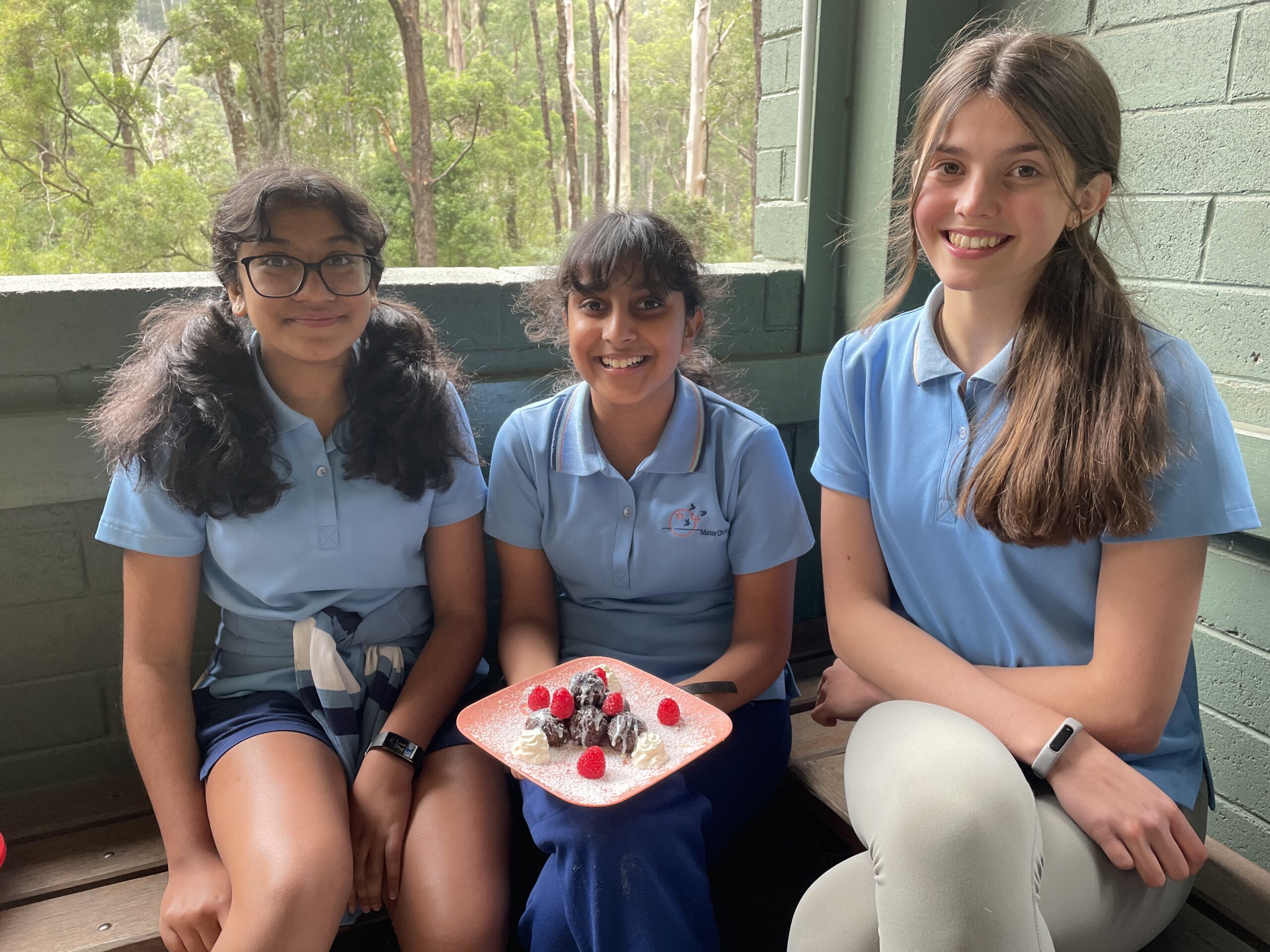 Mater Christi College is a vibrant, inclusive and warm community where girls feel safe, build friendships and become intelligent and reflective learners. Learning experiences in Year 9 build on the foundations from Years 7 & 8 and within the framework of the Middle Years Program (MYP) of the International Baccalaureate® (IB).
In Year 9, girls are introduced to the project-based learning program, DISCOVER, which operates alongside their regular curriculum subjects. DISCOVER enables girls to participate more effectively and creatively in learning activities which better prepare them for Senior School studies.
The program aims to develop connected, confident and resilient learners, excited by and engaged in developing transferable skills such as communication, collaboration, self-management, research, problem-solving and critical thinking.
The DISCOVER experiences include:
Identity: Exploring who we are as a nation and the experiences that have shaped our National identity (English, Humanities and RE)
Challenge: A STEM based experience (Science, Technology, Engineering, Mathematics)
Adventure: Encountering The Great Outdoors (Humanities, Health, and Physical Education)
Communication: Developing Mater Nation Radio by drawing on learning from across all subject areas
Expression: An Expression and Innovation Hub encompassing the Arts and Technology
Year 9 Curriculum
In addition to the DISCOVER program, Year 9 students continue studies in:
Religious Education
English
Mathematics
Science
Health and Physical Education
Humanities
Languages Other Than English (LOTE) (Chinese or French)
Mater Christi College students are motivated learners who graduate with region leading academic and vocational results and the confidence to pursue their dreams.