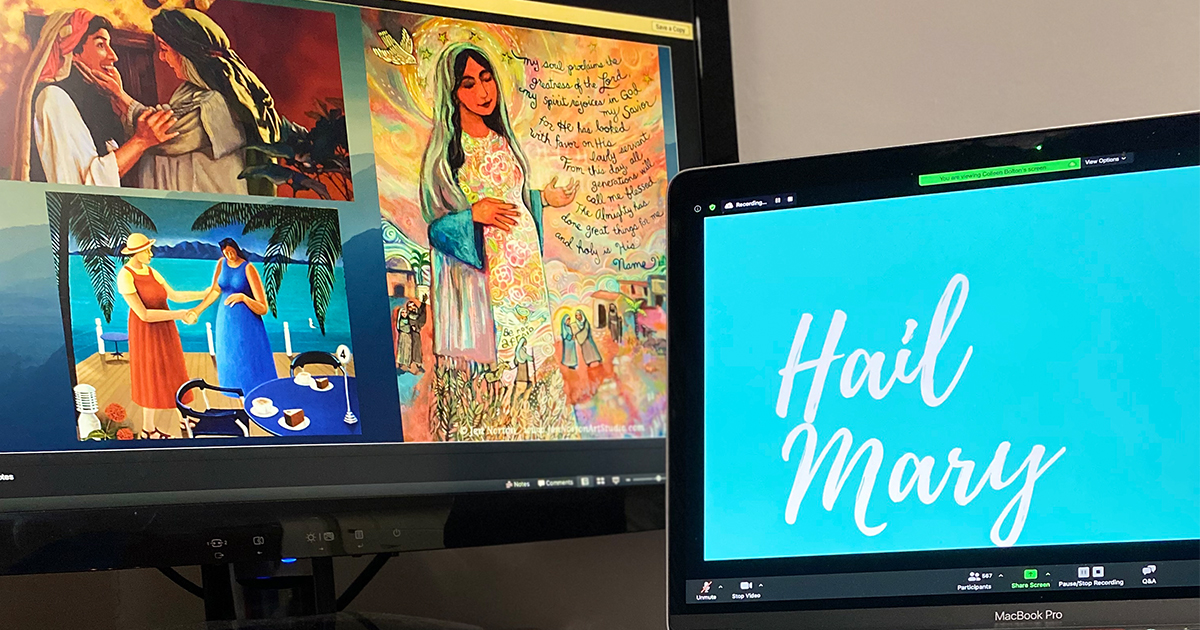 Friday 14 August marked our annual Mater Day. On this day we celebrate the Feast of the Assumption where Mary was raised to heaven.
Mater Day 2020 was different to previous years. Instead of being together physically, were came together in spirit and online.
The day began with a liturgy for all students and teachers. We then went into Year levels and had a fun time with activities led by our Year Level Co-ordinators, before going to House Assemblies.
One of the highlights of Mater Day is the House Performing Arts Competition (HPAC). As we were not able to perform together this year, students were invited to submit a video of a performance they had created. We watched the Top 10, very talented HPAC submissions which featured dancing, singing and musical instruments. Sienna Cross won the competition with a beautiful song she wrote called "Assumptions".
The teachers also had their own fun and entertained us with their take on remote learning and the latest Tik Tok trends.
During this challenging time of remote learning, Mater Day 2020 was exactly what we all needed - an opportunity to celebrate together, even though we are apart. It was a great way to end week.
Jessica Chapman, Year 11