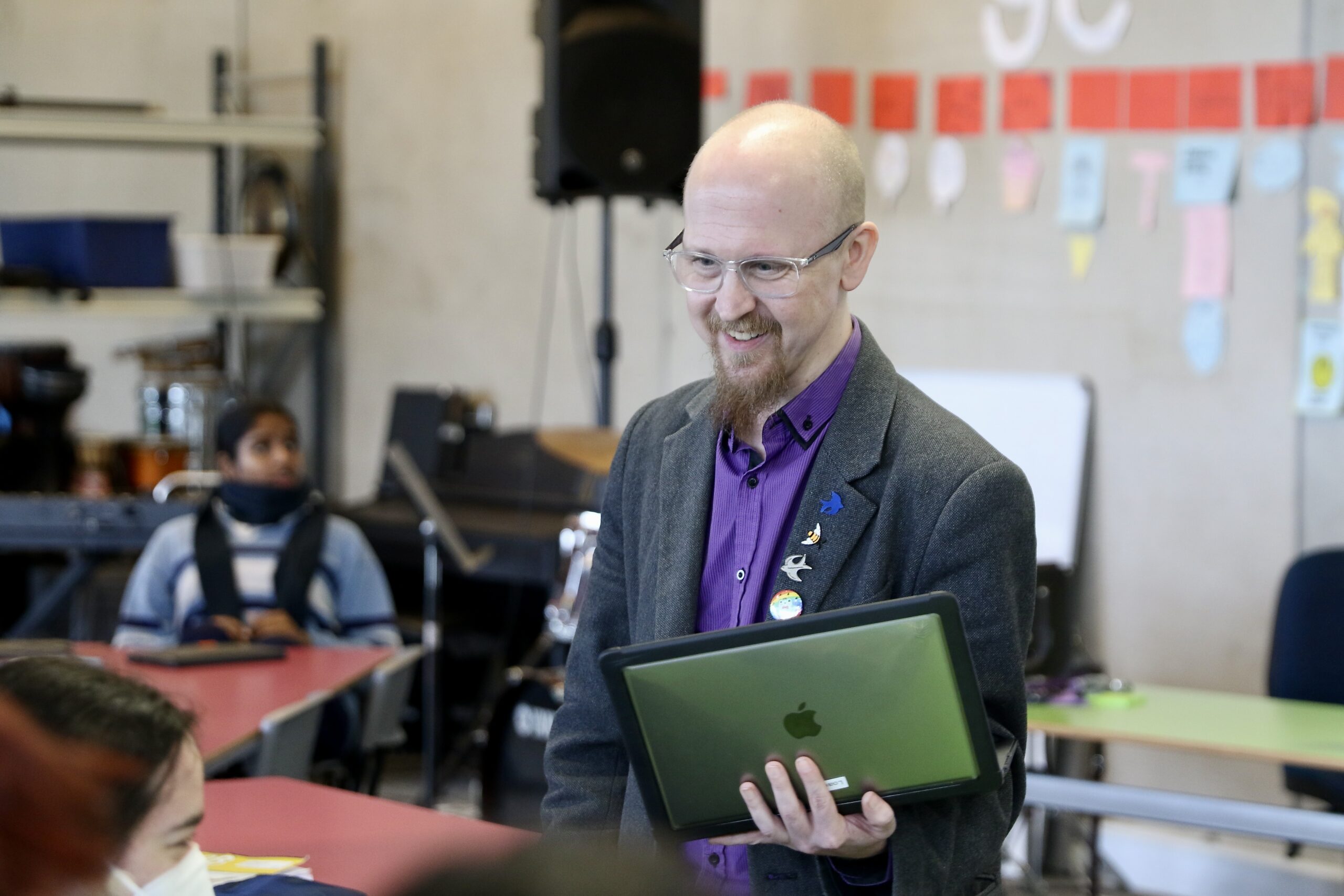 It's hard to believe that Graham began his career in the IT sector. As all who know him would attest to, he is well and truly called upon to be a teacher. His students love him, he ignites passion and a sense of belonging in them. Not to mention, he sings like an angel.
After working in the IT sector for three years, Graham realised the industry wasn't for him and returned to university to complete a Degree in Classical Music Performance. During this time, he took a job as a contractor at Mater Christi, teaching trumpet once a week – and so began a new career.
While in his Honours year at university, Graham made the decision to complete a Graduate Diploma of Education and 'give classroom teaching a go' for one year, before continuing with postgraduate studies. That 'one year' was in 2012, and he has been in Mater Christi classrooms ever since.
"I love the dynamic nature of the profession. No two days are the same. I love being mobile, active, and engaged - especially in contrast to working in the corporate environment."
Graham currently teaches Music, Digital Technology, Communication, and our Zenith program for Middle School students who demonstrate an interest in lateral and critical thinking tasks. He is also a Home Group Mentor.
"I love teaching all of my subjects, but my primary passion has always been Music.  I've been a musician my whole life, and love seeing the spark in students when they suddenly "get it".
One of the major highlights for Graham is his involvement in the school production, which is run annually in partnership with St Joseph's College.
"I love the journey the production takes us on, both as teachers and students. I also really enjoy the Year 9 Adventure camps which are a wonderful experience to share with the students. Both activities provide a platform for students to overcome challenges and demonstrate resilience to be the best they can be."
When asked what he loves about his job, Graham jumps straight to his students.
"They're always full of surprises and enthusiasm and make each day a new adventure.  I love the fact that I can have a fun-filled day working with wonderful young people and still get to call it a job!"
When he's not at work, it is no surprise that Graham is involved in semi-professional and community music-making with various theatre groups, community ensembles and orchestras.
What many may not know, is that he is also an amateur aviator and loves to fly light aircraft! Yet another string in his bow, so to speak.
___________________________________________________________________________
Here's what Graham's students have to say:
"Mr Balderstone was an amazing mentor to me. He always made things enjoyable. We shared a connection through music, and he guided and supported me in my journey."
Mieke Florisson (2019)
"Mr Balderstone has always been the most encouraging and supportive teacher, helping me to do my best and supporting me to achieve new strives in my music. He truly cares about what he teaches, and it's always so inspiring to accomplish my goals." 
Cassidy, Year 12
"Mr Balderstone's classes are always a highlight of my week. He is supportive, reassuring and constantly keeps the class engaged in their learning. He
creates a classroom environment that makes everyone feel welcome, happy, and safe, constantly checking in on our wellbeing."
Ashley, Year 8