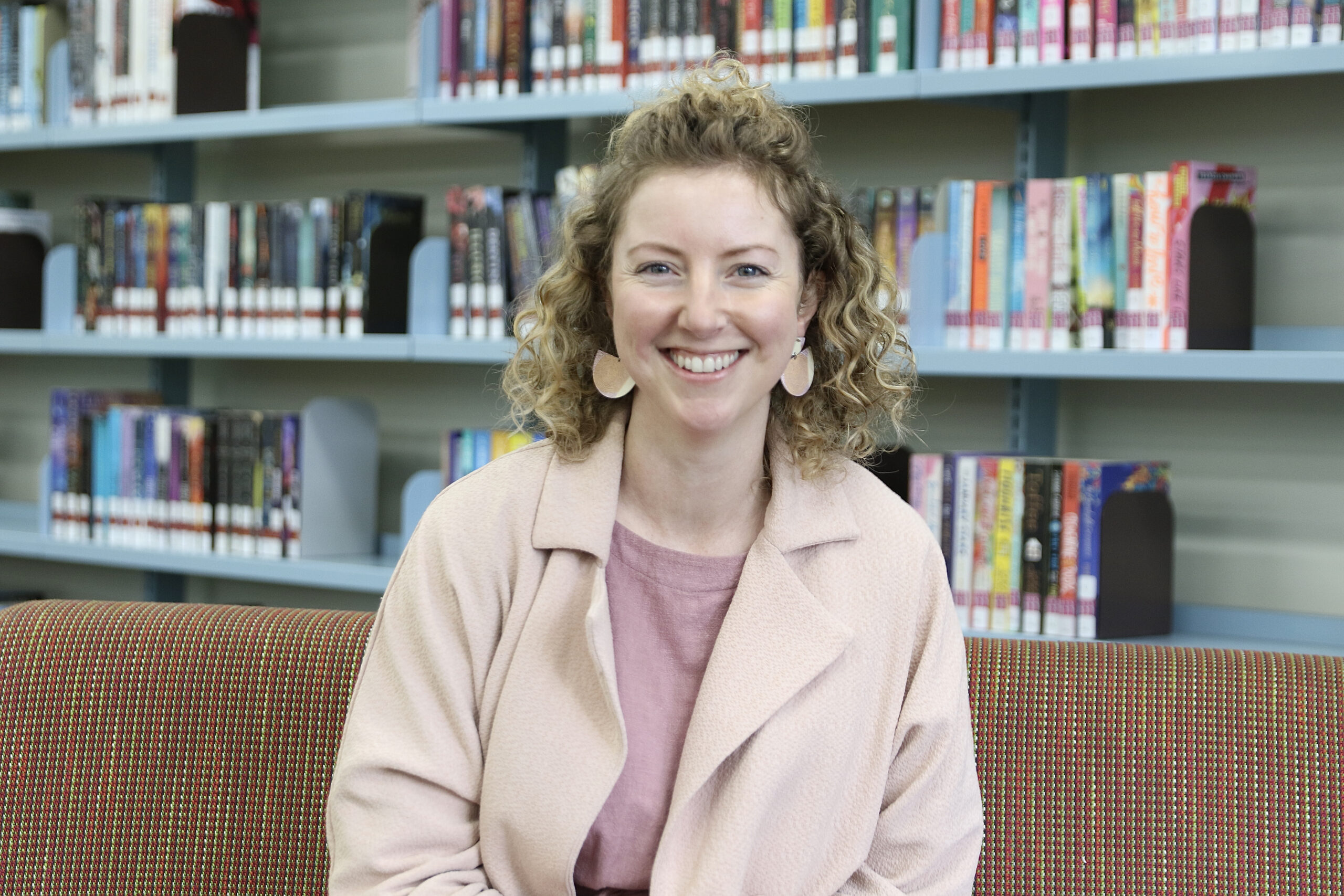 It took our Learning Diversity Leader Justine, a few years to realise teaching was her destiny. Now she draws on her experience in Psychology and passion for inclusive education in a job that is obviously the perfect fit.
It was never part of Justine's plan to become a teacher. In fact, she says, "I had vowed I would never be one, after watching my mum correct work books every night after dinner".
Yet, after completing a Degree in Psychology, followed by five years travelling and working in a range of jobs overseas, Justine found herself back in Australia, contemplating her next move.
"I wanted to work in a field that was rewarding and felt meaningful, but Psychology didn't feel like the right fit anymore. I've always liked spending time with young people, so teaching was an obvious choice – much to the satisfaction of my family, who had always maintained that teaching was what I would end up doing."
After five years of teaching at Mater Christi, and a break to start her family, Justine took on the role of Learning Diversity Leader at the start of 2020.
Justine has since completed a Post Graduate Certificate in Specialist Inclusive Education and enjoys being able to consider student programs holistically.
"I really love working with families to establish learning programs that recognise the strengths of each student and provide opportunities for growth. We also have Program Support Groups, including students, parents, school and support staff, which meet periodically to discuss individual student needs and to establish learning goals."
"When students need targeted support, we have a range of options at the College, including a team of Learning Support Officers who assist students in the classroom environment, as well as tutors and targeted intervention. Students can also access a range of support groups including Maths and Homework Club for additional support."
Alongside her Learning Support Leader role, Justine also teaches Humanities, Psychology and RE and says in her experience, the best teaching moments often occur outside the classroom.
"One highlight for me was travelling to Timor Leste and giving local women hand made sanitary pads, that members of the MCC community had sewn. Providing students with the opportunity to witness the significant impact their seemingly small actions can have on others was incredible."
So, it seems, Justine is exactly where she was meant to be - teaching and working in inclusive education where she can combine her interest in social justice, her background in Psychology and her passion for education.