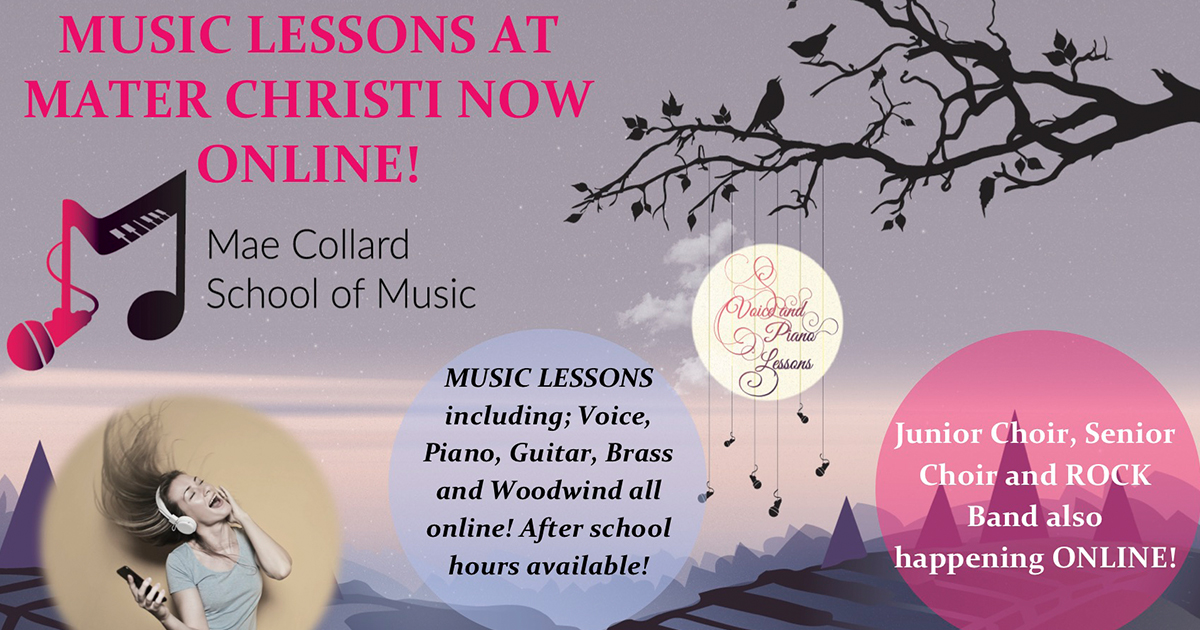 The Mae Collard School of Music is proud to announce that we are 100% online for music lessons at Mater Christi College.
We have started the term with joyful and quality online lessons via the Zoom platform. Students have continued their musical practice and we are so glad to be able to support our music students in continued music learning while at home.
Online music lessons have included Guitar, Voice, Piano, Brass, Woodwind and Singing lessons along side music theory. We have even had fun running choir and rock band sessions online!
At a time like this, music and finding joyful moments in each day becomes even more important. If you would like to enhance your daughter's online learning at home with an online music lesson we would be happy to have you join our community. Simply fill out an enquiry form on our website: www.maecollardschoolofmusic.com.au/booking-enquiry.
See you online for your music lesson!