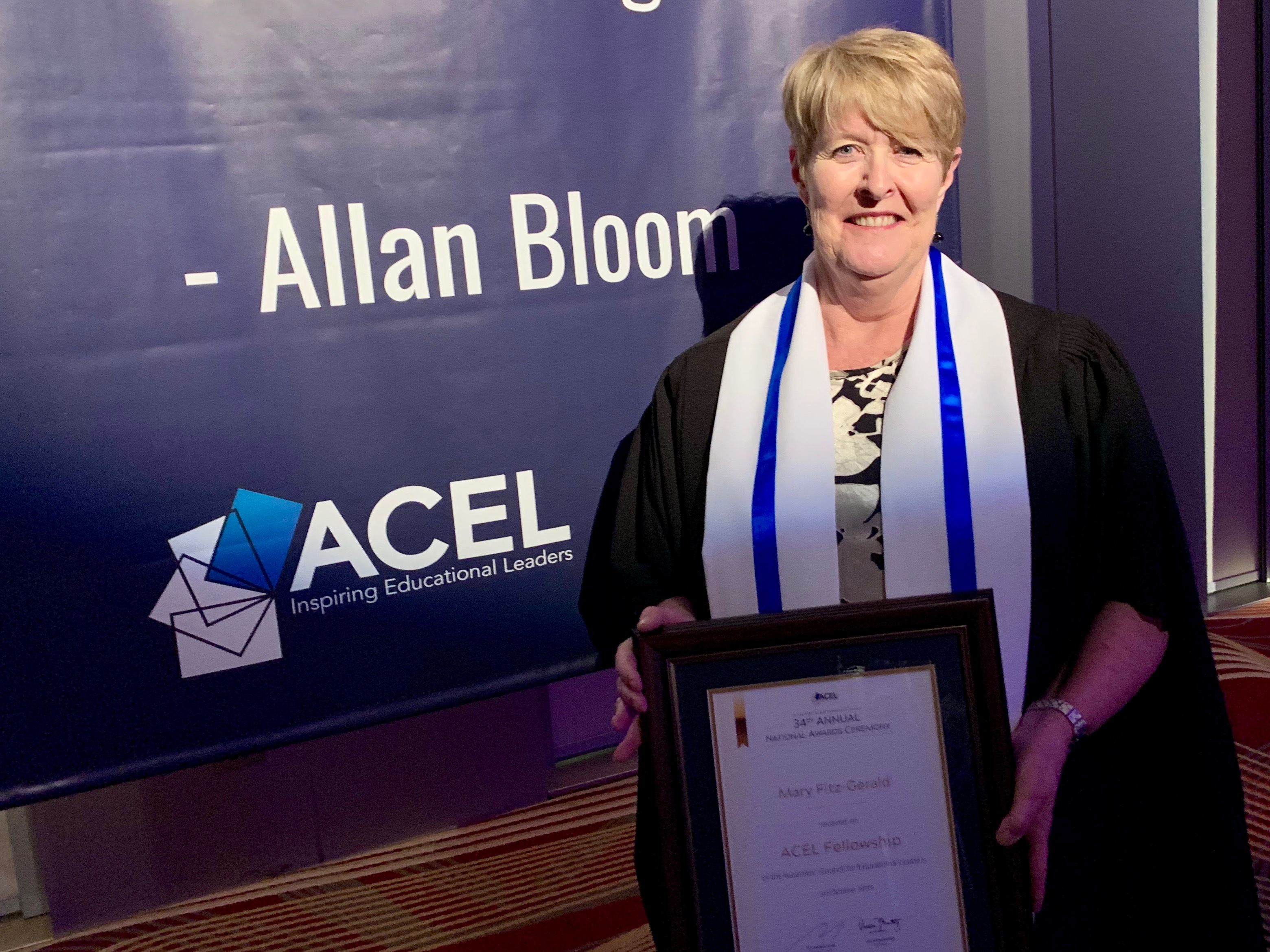 The Mater Christi College Board congratulates Mary Fitz-Gerald who was recently conferred with a Fellowship of the Australian Council for Educational Leaders (ACEL).
ACEL is the largest professional association in the education sector in Australia and the wider Asia-Pacific region with over 7000 members and 45,000 educators.
This national award acknowledges Mary's outstanding leadership and contribution, not only to our community, but also education more broadly.
Mary was presented her Fellowship with the following citation:
"Mary Fitz-Gerald is Principal at Mater Christi College, Belgrave. She has been a member of ACEL since 2001 and received a Victorian Fellowship for her contributions to ACEL and the broader educational community in 2005.

She is a strong advocate of girls' education and an innovative leader of learning. She has been honoured for her contribution to the professional learning of her peers. Her many achievements have contributed nationally to the debate on the use of technology to enhance student and staff learning. She has demonstrated that she works at many levels in education: locally, regionally, state and national and is further recognised as a recipient of an ACEL National Fellowship."
We are proud that Mary's work has been acknowledged by this peak body and as always, are grateful for the wisdom and leadership that Mary brings to our community.
Paul Kremer
Board Chair