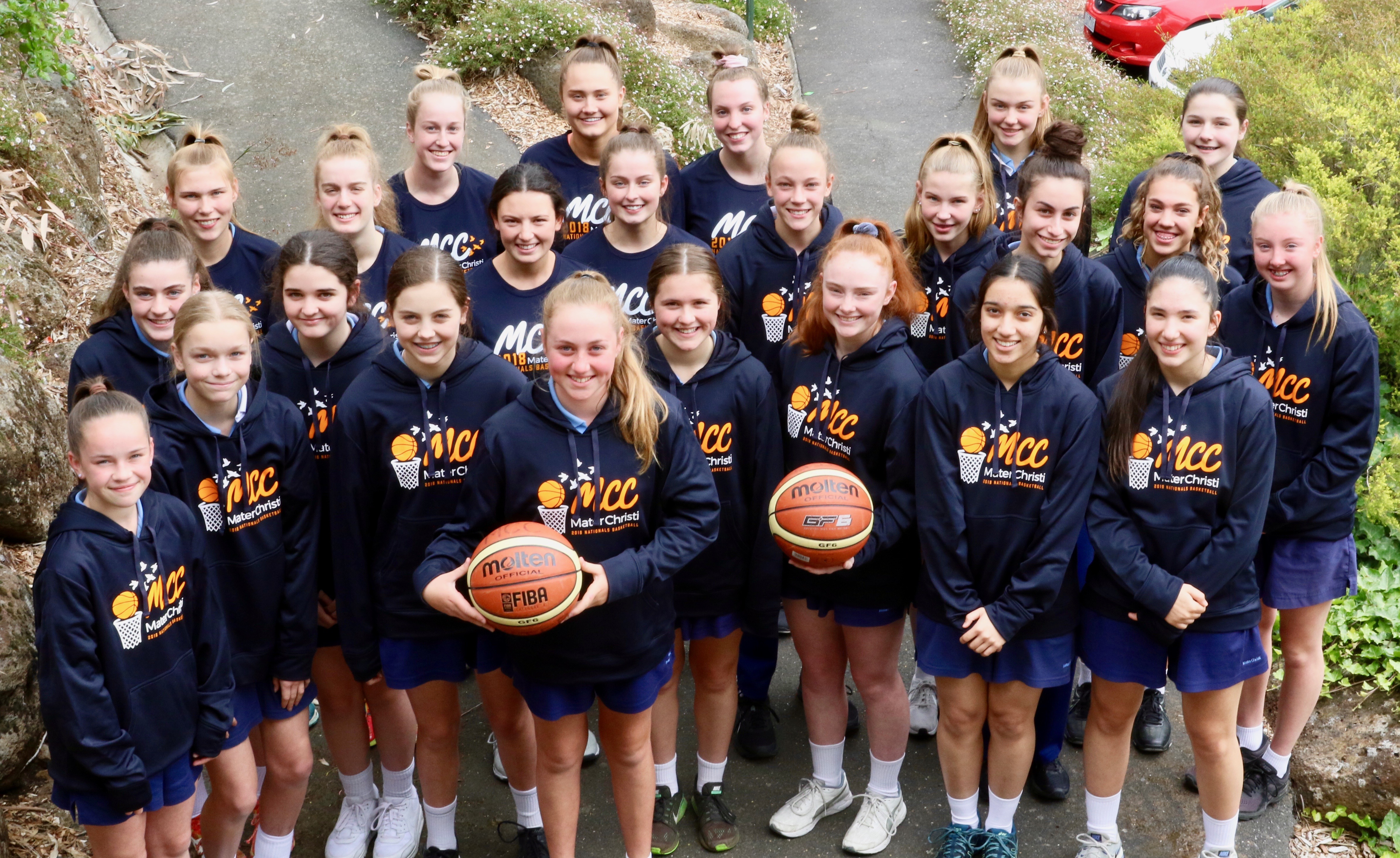 The Nationals Basketball Competition is an exciting time where teams compete for the ultimate gold medal.
This year Mater Christi has three teams entered; the Junior and Intermediate teams are competing in Division 2 and the Senior girls are competing in Division 1.
To prepare for the tournament we have had lots of training sessions during lunchtimes and organised practice matches after school – these have helped us hone our game and knuckle down on plays and team dynamics.
The competition begins with an opening ceremony which is held on Sunday 2 December, where all teams from across the country are presented and introduced.
The tournament then runs for one week, ending on Friday the 7 December, where we hope all our teams will be competing in the finals.
Games are held at different venues including the State Basketball Centre, Knox Stadium and Dandenong Stadium. It's great fun travelling from one stadium to another because we have sing alongs on the way.
Last year Mater Chisti took home two gold medals and one bronze in Division 2. This year we are hoping to get the trifecta - winning all gold!
As well as the opportunity to play lots of basketball, the Nationals are a chance to spend time together doing fun activities and bonding. We are all looking forward to watching the Australia Boombers take on Qatar in the World Cup qualifying match, as well as a game of laser tag or bowling at some stage. There are many group sleepovers and team dinners also planned throughout the week.
The most exciting thing is that we will receive special Nationals hoodies and warm up tops, to spur us on in our quest to win the gold medal.
Good luck to all the teams competing and let's bring home gold!!!!
Emily du Vallon
Senior Team Captain