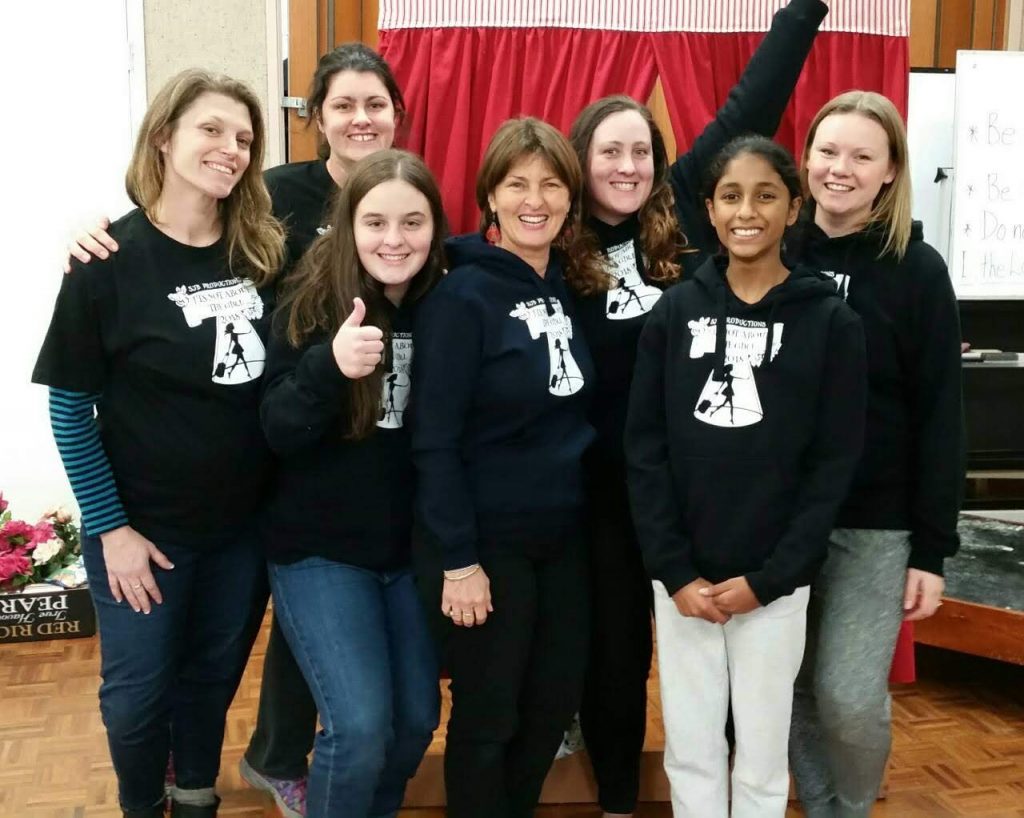 Past and present Mater Christi students have joined forces to create a fabulous new musical "It's not about the girl", a story of love, betrayal and forgiveness.
Four performances will be held at the Knox Community Arts Centre in July. The show is written by Carolyn Sombekke and includes (from left to right): Elanor Franklin nee Woodberry (class of 2001), Melissa Evans nee Sombekke (class of 2004), Jocelyn Doyle (current Year 9), Carolyn Sombekke nee Doyle (class of 1981), Katrina Sombekke (class of 2008), Sanduni Wijjanipage (current Year 7) and Rachael Cantwell nee Dewhurst (class of 2004) among others.
It promises to be a delightful opportunity for all. Click here for dates, times and ticketing arrangements.