Ten years ago I completed my VCE at Mater Christi and today (3 November 2015) I finished my last day of medical school. I have achieved my dream.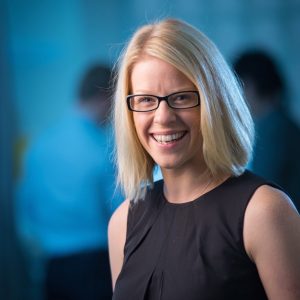 It took time. 
It took hard work, resilience and a growth mindset. It required me to be a compassionate and informed woman. 
In 2005 I graduated from Mater Christi as College Captain with a reasonable ENTER score and a dream to be a doctor. My father was unwell in my final years of secondary education and we spent a lot of time with doctors. Good ones, bad ones and some extraordinary.  It was a combination of all three that inspired me to work harder and aim for medicine.
I worked for a few years. I travelled. I fell in love. I completed my undergraduate degree in Biomedical Science at Deakin University. I worked some more. I got married. I travelled some more. I got in!
The most formative rotation in my degree was my elective in Ghana in November/December 2014. It may sound cliché but the experience was life changing. I chose to do Obstetrics and Gynaecology and I saw medicine I would never see in Australia and some things I would never want to see. I advanced my clinical skills, I immersed myself in the Ghanaian community and I made wonderful memories. 
This week I completed my final week of the Doctor of Medicine (MD) at The University of Melbourne. At my graduation dinner I was awarded the Northern Clinical School Spirit Award. I am so proud to be recognised for traits such as compassion, enthusiasm and community engagement. I am so excited to be a doctor. 
Simone Allen (née Bosua)  - Class of 2005
---
Where are you now? Share your alumnae story with us.

We know there are many great stories to share. Send a photo and 150-200 words about studies, interests, career, adventures... to mcc@materchristi.edu.au OR forward this invitation to Mater Christi Alumna