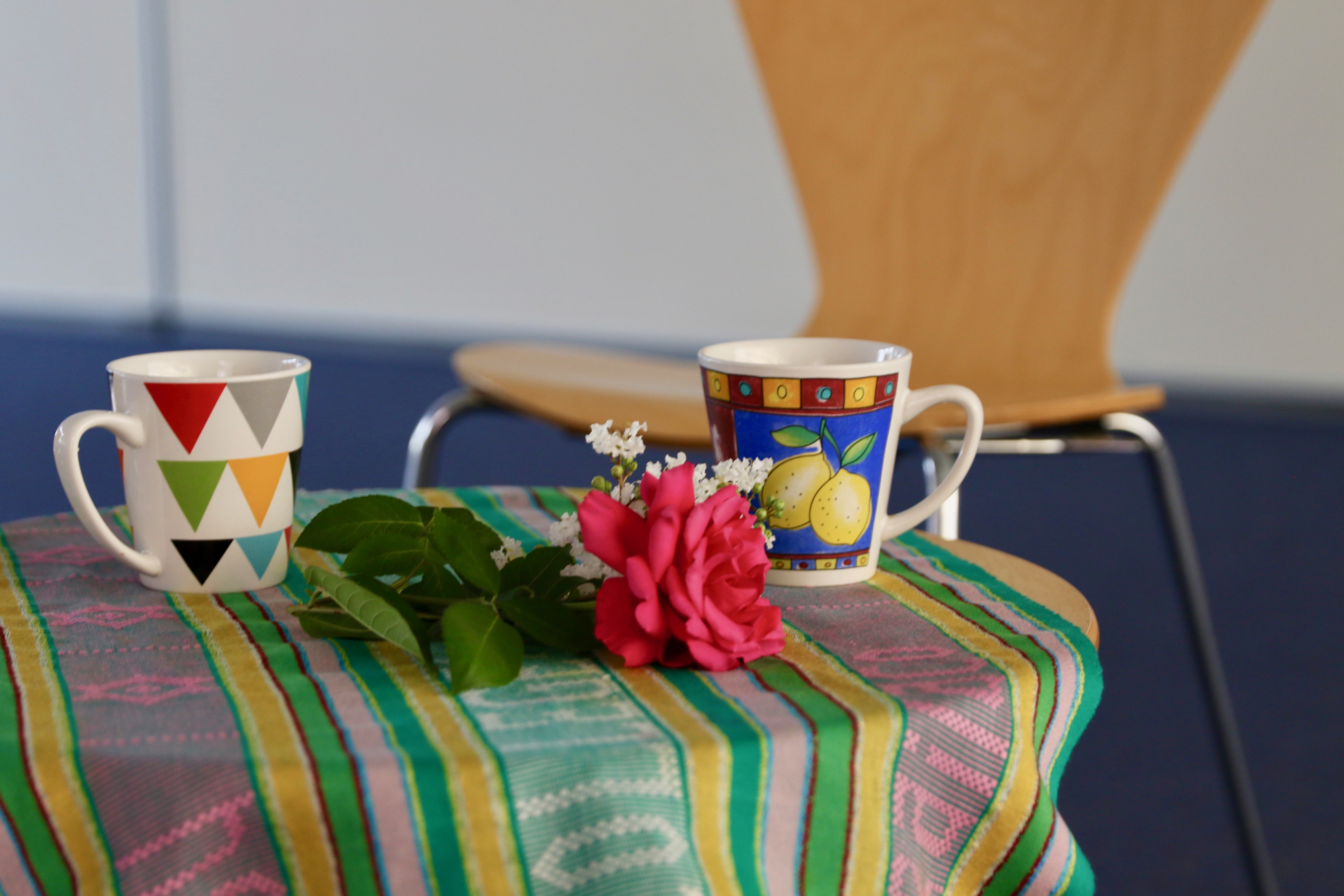 There are two aspects of the 2019 College theme.
As a practice, 'welcome all as Christ' welcomed… and we know how he welcomed others… he hung out with the sinners, the ostracised… prostitutes and lepers who were forced completely outside of the community.  He ate with tax collectors who not only worked for the 'Roman Central Bank' – the occupying force and oppressor – but who also collected hefty and unjust commissions from their own people.
Jesus was committed to seeking and being open to others and listening without judgment. Usually, these encounters were life changing.
The practice of welcoming all as Christ did is fraught with challenges. How do I have an open heart and mind to someone with a different political stance? How do I create space to listen to a colleague when time is precious?  How do I listen and remain open in conversation with a student who presents with the same 'social issue' every time or is a 'repeat offender'?
This leads to considering the other component of 'Build community – welcome all as Christ'. This is about adopting this attitude as a way of being/believing. This attitude challenges us to see Christ/God/the divine in others. It is about looking at each other, and saying I see the divine in you… the holy, the creative, the self, seeking truth and goodness. It is about openness and the willingness to reach out.
You may have noticed our prayer focus (see photo).  We have coffee cups and coasters.  Everyday items can facilitate living out this theme. We have a third setting on the coffee table.  This is about making room for God/for the Spirit/for new possibilities in an encounter with another person. This prayer focus is trying to reflect the notion of being with each other, noticing each other.  'Build community – welcome all as Christ' asks us to create space and time to be present, to converse, to attempt to love each other.
'Build community – welcome all as Christ' is fundamentally about Jesus' prime directive 'Love'.  We're being asked to 'Be open' to 'Go and love', and in so doing we move together as community.
Reflection at Opening Staff Liturgy,  29 January 2019
Kathleen Ward, Chaplain & Ewa Toomey, Faith Development Leader