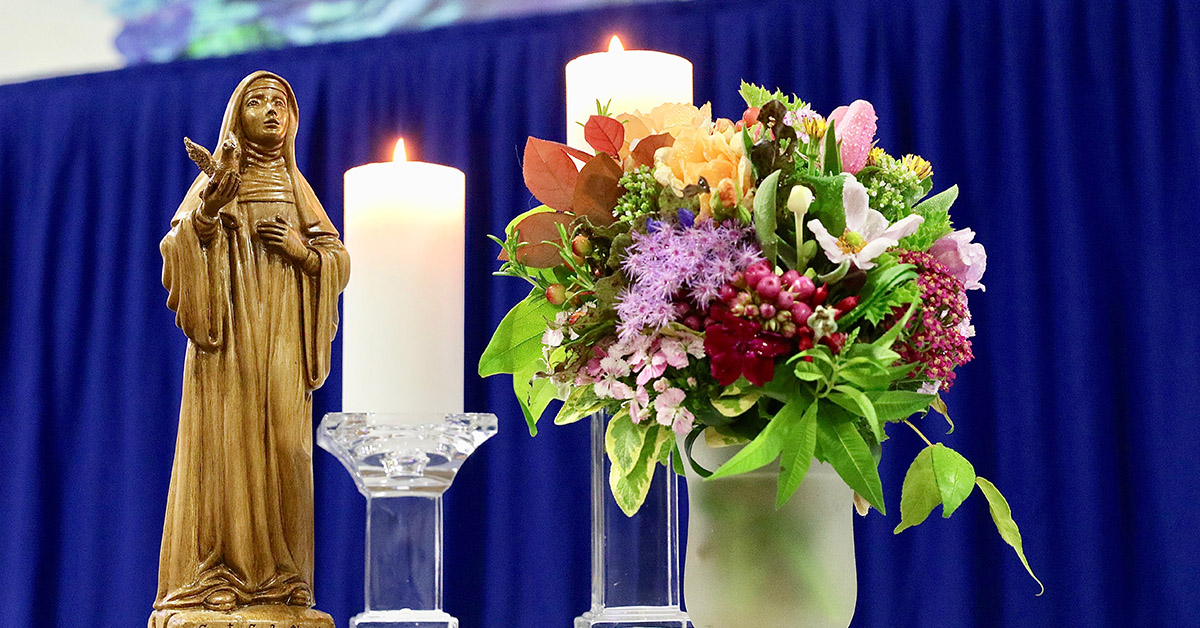 Our Opening School Year Mass coincides with the church feast day for St Scholastica, which is in the Church calendar for yesterday.
St Scholastica offers us a brilliant example of being fully woman and yet living within a society where social and indeed religious conventions gave much lesser participatory roles for women than today.  And yet, she still maintained her strong belief and commitment to work within that restrictive era and voice where she could, the need to be better recognised.
So too for us today… her model is worthy of both recognition and inspiration.
Our College theme for this year, Build Community – welcome all as Christ, asks us all to live in the here and now as well as plan for new futures, better experiences of community.  As educators of girls, we are passionate about providing each one of you with the skills and knowledge to engage fully, as compassionate women of faith who will actively and creatively participate in the affairs of society.
We might all do well to note the word compassionate at the start of our Mission mantra. Change takes time, honesty, fairness and commitment.  We need to not lose sight of the need for fair treatment of others, men and women, and our companions at work and at school here as a primary and important starting point.
It is my hope that we can stand together and provide encouragement for better relations in other communities.  We have been part of the national community asking for change in our refugee treatment, and we note that our government is some of the way here. Our commitment to Kids off Nauru has been part of the groundswell, respectfully voicing our concerns and asking for change.  Such campaigns are slow but they can be effective ways to build stronger more compassionate communities.
So for today, it is lovely to be together, celebrating our community of 2019.  Let's hold together so everyone here and in our sphere of influence recognises that God is goodness within each one of us.  Best wishes for the year ahead.
Mary Fitz-Gerald
Principal