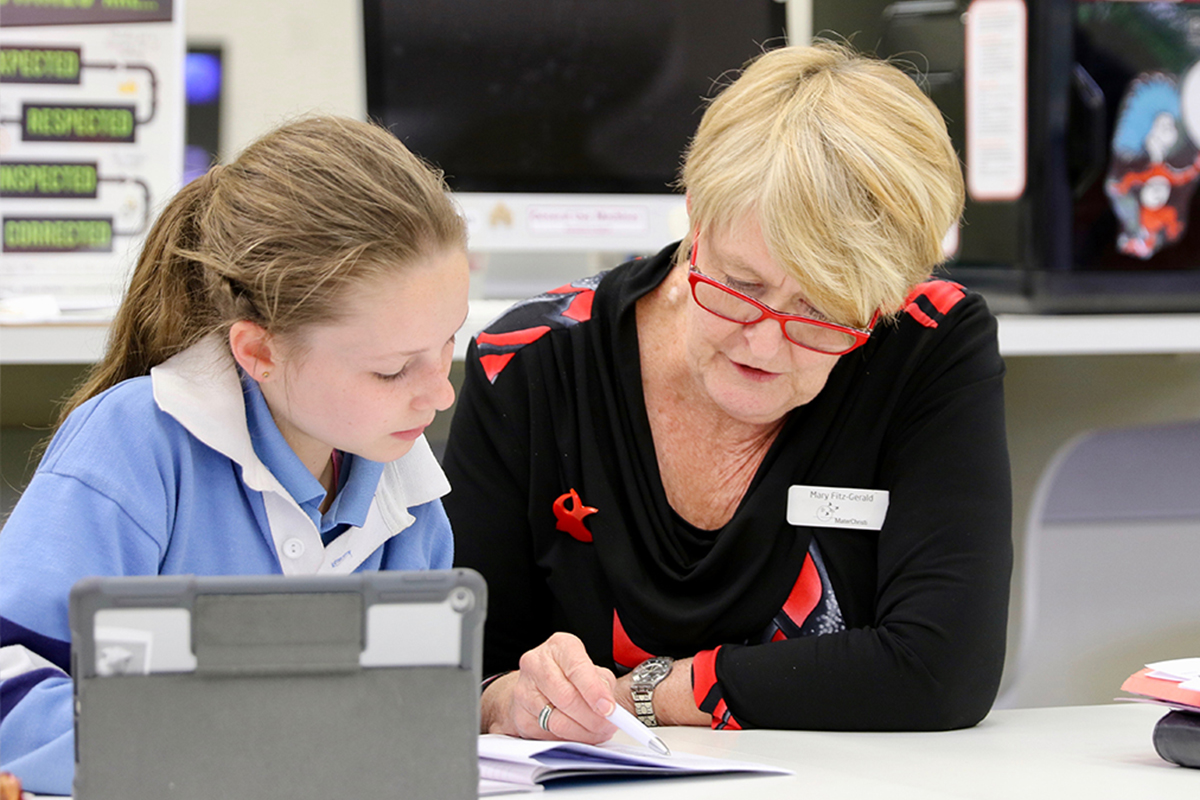 Despite the wet weekend just gone, Spring is in the air, and Term 3 is almost done!
Other measures of time marching on are of greater significance.  We have celebrated a successful Musical Production with St Joseph's College.  We have welcomed the Year 7 Class of 2020 and their parents.  Pre-departure meetings are underway for our excursions to Central Australia, France, Year 9 Adventure Camp and early next term, the Victorian Young Leaders to China program.  And finally, we have posted out this year's NAPLAN results.
As always there is debate across the country as to the significance of these results, with all States jostling to identify improvements in literacy and numeracy across the schools for which they are responsible.  For students, it is explained always as a snapshot of their progress which since it is taken at a set time, needs to be considered alongside other learning signposts, be they previous results, assessment reports, exam results, Progress and end of Semester reports.
The Victorian Minister for Education, James Merlino, MP is establishing an Advisory Council to consider Victoria's Year 9 results.  Perhaps unsurprising, results here seem to have 'plateau-ed'.  Is this peculiar to Year 9s where concerns around engagement and participation are common?  Is this because our students are not stretched, due to a pattern of testing, where professional bodies note that questions are often below standard, or not representative of the topics that have been covered in the curriculum.
We know from research that girls are more likely to 'seek to please' which may explain their greater experience of exam stress.  There is growing recognition that not only does the constant measuring of success affect mental wellbeing for many, but our quality of education is about so much more than literacy and numeracy scores.
"Successful education systems are designed to emphasize whole-child development, equity of educational outcomes, wellbeing, and arts, music, drama and physical education as important elements of curriculum" Pasi Sahlberg & Peter Johnson, Finnish education experts in Washington Post, August, 2019.
So, where to from here?  Australian psychologist Dr Lea Waters' research promotes the notion of strength-based parenting in order to support wellbeing outcomes for young people, where parents regularly acknowledge and encourage their child's unique personality, abilities, talents and skills.  Not only has this been found to contribute significantly to greater perseverance and engagement at school, but it is also linked to academic achievement. Parents therefore "play a crucial role in promoting wellbeing and academic achievement in their children." We will continue to provide parents with information and support via guest speakers, professional networks and our recent resource, SchoolTV.
Let's continue to work in effective partnership to nurture and grow the skills, knowledge, talents and character of our wonderful girls.
Mary Fitz-Gerald
Principal