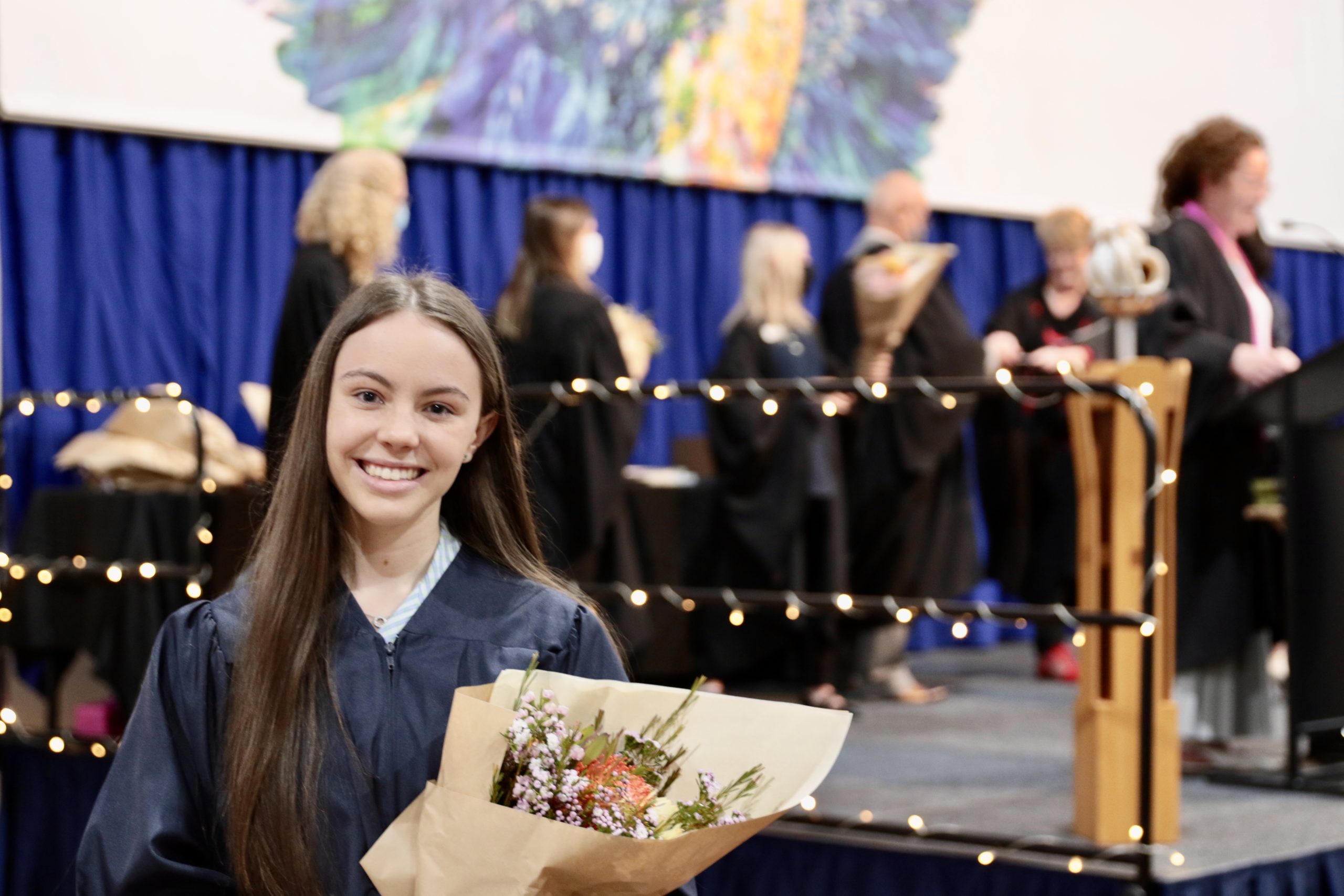 This final fourth term is hurtling along with ending and beginning activities, including the Year 12 Liturgy & Graduation Event,  2021 Year 7 Orientation, VCE and Year 11 exams and final assessments scheduled across other year levels.
Without doubt it has been a school year like no other, where students, teachers, parents and staff have had to tap into new sources of resilience, adaptability and creativity.
Whether on site or at home, most students have discovered new insights into their learner profiles.  Their feedback has been essential and enlightening.
"I preferred when school ended at 1:20, because it meant that I had more time to do homework, spend time with my family and exercise, also that I performed my very best in class, since I wasn't constantly waiting for the bell to FINALLY ring, but instead using the limited time I had well and doing my very best to learn."

"Being back at school has been so much fun and I have been excited to see my friends and teachers face to face."


From 4,986 Student Feedback responses.
Online classes provided parents with new insights also – of diverse approaches to learning:
"I understand her learning issues better."

"She is not as dedicated and focused as I thought."

"How dedicated she is and how well she responds in class and joins in despite her anxiety."
And also, several messages of appreciation for the many teachers who dramatically and immediately altered their teaching programs and practices to ensure continuous learning for students:
"I am overwhelmed with how well the College has carried on and kept students feeling part of the school community…I could not have asked for more.  It has been a pleasure to hear how the teachers interact with the students, a privilege not usually available for parents.  I thank you all with all my heart for your kindness, steadfastness, dedication and determination to carry on in such difficult circumstances.  

Excellent response to online learning. Great having shorter days.  Important to give the girls curriculum days to recharge and break from online learning.  Well done to all staff for your dedication and commitment to the ongoing learning and pastoral support of all girls."


Responses from Parent Feedback
We are very grateful for the positive and constructive feedback provided throughout this period, via phone, emails and survey responses.  Teacher teams have begun analysing and learning from this unique year, especially to ensure progress in learning for all students going into 2021.
As I write, Victoria has enjoyed 14 days with zero new coronavirus cases!
If ever there was an example of community effort, the response to the restrictions and rules required to control the impact of this pandemic has been such a one.  In addition to appreciating the many stories of acts of kindness and care of neighbour that are emerging, let us all stay proud together, shining a light on the many health workers, scientists, epidemiologists and government officers that have advised us and stayed the course, success far outweighing the occasional misstep.
This week is special, celebrating NAIDOC Week which
"invites all Australians to embrace the true history of this country – a history which dates back thousands of generations.

Always Was, Always Will Be recognises that First Nations people have occupied and cared for this continent for over 65,000 years.  Our adaptation and intimate knowledge of Country enabled us to endure climate change, catastrophic droughts and rising sea levels.

Australia has the world's oldest oral stories. The First Peoples engraved the world's first maps, made the earliest paintings of ceremony and invented unique technologies. We built and engineered structures - structures on Earth - predating well-known sites such as the Egyptian Pyramids and Stonehenge.

It's about seeing, hearing and learning the First Nations' 65,000+ year history of this country - which is Australian history. We want all Australians to celebrate that we have the oldest continuing cultures on the planet and to recognise that our sovereignty was never ceded."

Adapted from Website: naidoc.org.au
Our prayer in NAIDOC Week:
May the God of all wonder who set the stars in the sky,
bless you with relentless unsettledness –
that drives you to seek truth.
May the God of all justice who gave motion to the rivers,
bless you with righteous anger –
that drives you to seek freedom for all.
May the God of all love who placed laughter in the kookaburra,
bless you with the friendship –
that looks like the love where one lays down their life for another.
May the God of all comfort who determined the height of the mountains,
bless you with tears from shared pain and mourning –
that shows you hope.
Now with wonder, righteous anger, sacrifice, and lament –
Go in truth, justice, love, and hope –
to Change The Heart of Australia
          Aboriginal prayer for Truth and Hope by Brooke Prentis 2020
Mary Fitz-Gerald
Principal